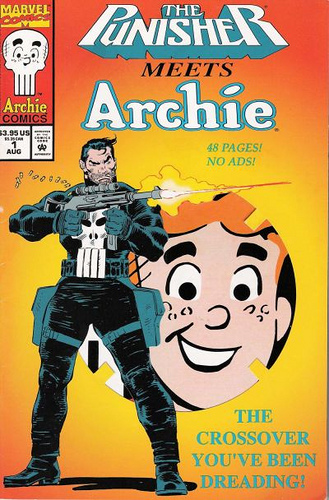 Good Monday Buckeye brethren. I hope your weekend was as fruitful as mine was. In the midst of virtually everyone I've ever wanted to lose in college football doing just that, I managed to squeeze in roughly 25 hours of unbelievable live music at Austin City Limits Festival. The National, for what it's worth, gave mad love to Ohio. The folks in 11W house band The Black Keys also did their part, rocking HOMAGE swag and repping Akron/Cleveland. Not a bad little weekend at all, though I'll undoubtedly be experiencing some sort of seperation anxiety when next weekend's football slate isn't bookended with ridiculously awesome live music. With BIELEMA WEEK upon us, I think I'll somehow manage to survive.
Speaking of Bucky Badger... ESPN announced late Saturday evening that next Saturday night's clash in Madison between the top-ranked (!!!) Buckeyes and Wisconsin will also serve host to sports' best (and arguably only watchable) pre-game show. Lee Corso should have the honor of doning a plush Brutus head to the chagrin of a large crowd of hippies and cheeseheads alike who've already been working dutifully to restore the BAC beyond street legal from the night before. Going into Madison is always a challenge, and as 2003 will forever serve as an example, doing so at night just adds a whole other level to the task at hand. The Bucks will have to channel their 2008 all-business mentality if they're going to march on forward in their quest for a spot in that highly publicized Monday night affair in Glendale in early January.
Shades of Woody When Woody went for 2 up 48-14 in 1968 against Michigan, because "[he] couldn't go for 3", let's be real, that was pretty awesome. Brett Bielema going for 2 against a paltry Minnesota team in the Battle for the Ax up 25? Well... Still kind've awesome from a completely a-hole'ish perspective. Hearing Biels attempt to rational the move only made the decision more full of win:
Bielema defended his decision as being the correct one on the card he carries to determine whether to kick an extra point or go for the 2-point conversion.

"You know what? If we're playing and somebody is going to go for two against me because they're up 25, that's what they should do, that's what the card says," he said.

Brewster wasn't buying that explanation, either. "That's a poor excuse," Brewster said.
Stay classy, Hawkeye ankle tattoo'd one.
  What does it take to be #1? Two is not a winner and three nobody remembers As mentioned, well, everywhere, Ohio State is #1 in the AP, Coach's, and Harris poll this week. While the news was certainly a gift and a curse (only in the sense that there'll be no real sneaking up on anyone now and it obviously becomes far more challenging to play the disrespect card) to Ohio State fans everywhere, the news was also met with a somewhat mixed reaction from the actual men of the Scarlet & Grey. First, from a cadre of Buckeyes:
To transalte for those not well versed in twitterese, Jermale Hines waxed angstily that having the number one ranking would provide some additional pressure and not allow Ohio State to catch anyone off guard. Marcus Hall reiterated this point, while Jonathan Newsome added a laugh, and a simple "that's real." It's hard to argue with his assesment of the genuineness of the situation at hand.
Jake Stoneburner also added his two cents, stating the following:
Well. Were ready for it!! This what we came here for.
Stoneburner obviously recognizes that the ascension is in many ways a testiment to the team's hardwork and dedication. While they'll still have obviously many critics to win over, this is certainly a step in the right direction.
Finally, we turn to the infinite wisdom of Ohio State star receiver DeVier Posey:
Posey even broke out the vaunted #dothats*** hashtag, championed by yours truly and a few more prominent members of the Ohio State twittersphere. There is perhaps no greater show of enthusiasm and vigor. While various folks may prefer the players let their actions do their speaking over their thumbs, it's definitely positive to see that the message out there does seem to be mostly one of enthusiasm for the position the Bucks find themselves in.
If you're not first, you're last While the Bucks do find themselves at the top of the mountain in terms of the human element, they certainly have their work cut out for them in terms of the computers. The ignominous Jerry Palm's early BCS projections (which btw you should put far greater stock in than anything by anyone who's name rhymes with Chad Deadwards), has the Buckeyes at fifth following Boise State, Oregon, TCU, and Oklahoma. Heck, Sagarin's ratings currently have the Bucks at 23rd and their schedule as the 117th best in the country (that's out of 120). This isn't entirely out of whack with the reality of the situation, as given Miami's self destruction at home against rival FSU, Ohio State' current dosier of opponents faced is decidedly lacking from a quality standpoint. As I believe the Plain Dealer's Doug Lesmerises raised yesterday, if Boise State was number 1 with Ohio State's schedule, how many of you would be up in arms? The Bucks will certainly have their fair shot to raise their schedule's profile with roadies to Wisconsin and Iowa to come, but should all the teams presently above Ohio State win out, the Bucks' fate may be out of their hands.