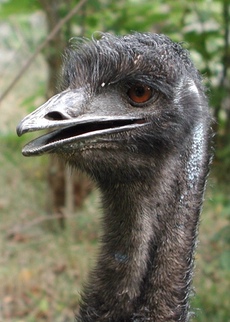 The Eagles enter as perhaps the worst team (on paper at least) to visit Ohio Stadium in a long time (yes, that means we'd take '09 New Mexico State head-to-head).  This, naturally, presents an opportunity for the Buckeyes to put their feet on the neck of another opponent and flood the field with backups later in the game, building experience up for the long haul when it will be needed (and given the rate of injuries in the secondary, that may be sooner than later).
If nothing else, Ron English must be punished for spending a good chunk of his coaching career in Ann Arbor, and then when fired, moving on seven miles away for his next gig.  Talk about adventure!
Finally, repeat after me again: No injuries, no injuries, no injuries.