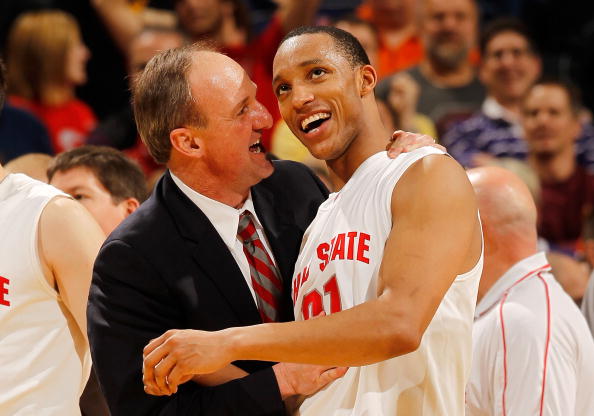 Hats off to the kid ET.
An NIT championship. Big Ten regular and post season championships. A Big Ten player of the year award (should've been two). The most amazing shot any of us will ever remember. Now add college basketball's Heisman to the mix.
As has been making the rounds since Sunday afternoon, Evan Turner was named the winner of the James Naismith Award, arguably college basketball's most prestigious individual honor. Turner becomes the first Buckeye in the 41-year history of award to take home the award. Much deserved congratulations to The Villain. In just 3 years on the scene, Turner has helped captivate and remind us all of just what exactly Ohio State basketball is truly capable of being.