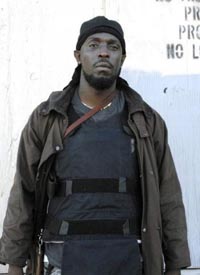 As had been rumored, Ohio State will return the home-and-home with Navy at a neutral field, M&T Bank Stadium in Baltimore, to start the 2014 season.
The game, a home contest for the Midshipmen from nearby Annapolis, is the latest move by the NFL's Baltimore Ravens to bring high-profile sporting events to the 71,000-seat stadium. Buckeyes fans have a history of traveling in big numbers, with as many as 30,000 heading to road games, Ravens executives say.
FedEx Field, actually five miles closer to the Academy, was also considered per Navy's AD, but if they're counting on OSU to travel 30,000 on a good day, finding another 70,000 fans of the Middies to fill the 100k seat stadium was probably a longshot.
The last time the Buckeyes opened the season outside of the Horseshoe was in 1999 when they were thumped by a reemerging Miami1 in East Rutherford as part of the Kickoff Classic. Still, outside of facing a chop-blocking crew in week one, the game has some upside: Labor Day weekend will present travel options, we're doing our patriotic duty by boosting Navy's gate receipts and the outing should help, even if just a little, with recruiting in the mid Atlantic.
1 You know, that one time when Santana Moss went off on us and our answer was Austin Moherman, Reggie Germany and Ken-Yon Rambo.