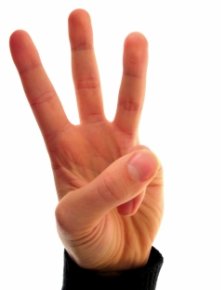 After 10 years of heartburn, the Big Ten finally broke through in the ACC/BigTen Challenge thanks largely to Jon Diebler's sniper skills as the Buckeyes defeated Florida State 77-64 tonight in the Schott giving the conference a 6-5 series win.
Diebler poured in 22 points thanks to a 6/12 night on triple tries with many of his bombs coming during key Buckeye runs. OSU jumped out to a 12-2 lead on the strength of two Diebler treys and closed the half on a 14-6 run sponsored by two more Diebler threes helping the Bucks to a 31-20 lead at the break. Finally, with OSU leading 40-30 with just under 13 minutes to play, Diebs pumped in his last triple of the night triggering a 14-2 run giving the Bucks a 54-32 cushion that essentially put the game on ice.
Of course, Diebler received plenty of help from the conference's best player as Evan Turner posted his sixth double-double in seven games going off for 25 points (10/17) and 13 boards with 6 dimes taboot. He did have his customary turnover issues (5) as he logged 40 minutes at the point due to Matta using an increasingly short bench (PJ Hill: 0 min) against stiffer competition.
The only reserves to see action played key roles, however, as Jeremie Simmons chipped in 14 points during the final 11 minutes and Kyle Madsen added four points and three boards while battling the Seminole front line. Playing to his strengths, Matta switched from man to zone with Madsen and Simmons on the floor and both defenses worked to perfection as the tired 'Noles struggled to make shots.
For the game, FSU shot 41% thanks to some late garbage buckets but OSU held the 'Noles to just 29% shooting while forcing 13 turnovers against only eight field goals in the decisive first half. Amazingly, the Buckeyes didn't give up a three until Luke Loucks hit a triple with 5:03 to play cutting the OSU lead to 63-47. Ohio State also forced the turnover prone 'Noles into 20 miscues on the night while committing just 12 themselves.
Foul trouble and a stingy D held FSU's Chris Singleton to eight points (3/10) though big man Solomon Alabi posted a 21/10 double double as Dallas Lauderdale and company struggled to box him out on the o-boards and limit his touches in the post. Lauderdale also suffered from foul trouble and managed just two points, two boards and a block in 24 minutes.
David Lighty didn't look to get it going offensively (5 pts, 1/4 FG) but did stuff the sheet with seven boards, four dimes and three steals, albeit with four turnovers.
The only major downer on this night was the WB's continued funk. Wil Buford jacked up 12 shots, hitting only one, to finish with five points and four boards. He took some bad shots but more than anything, he just doesn't appear to have any rhythm and it's gone to his head. Over the last five games, Buford is shooting 25% (14/55) with eight turnovers.
The win moves Ohio State to 6-1 on the season and 3-5 lifetime in the ACC/Big10 Challenge. Next up: Eastern Michigan at high noon Saturday in the Schott.