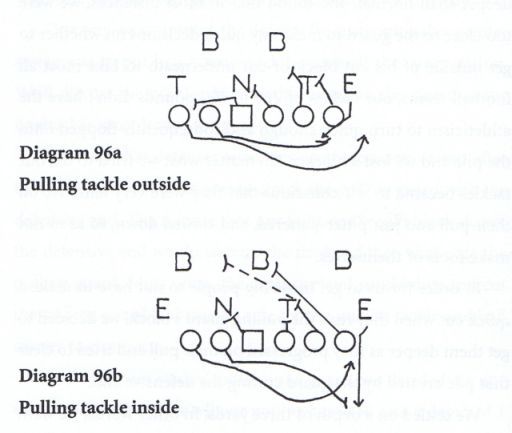 At this point in time, you're basically just as well served taking each of the candidates for the Ohio State offensive line, assigning a random digit to each, and just pulling numbers from a hat. Let's start with what we do know: Michael Brewster, along with Georgia's Ben Jones, are two in a unique line of special talents who break out and start from almost right off the bat at the offensive line's QB position, and seem likely to anchor their respective corps for as long as they both can remain healthy and still retain eligbility. Brewster is as close to a mortal lock for a specific position as there is out there, though a number of reports have indicated Brewster could be spending some time at guard during early workouts.
The flexibility to put a one-in-a-class type talent (well, two to be fair, given LiC) away from the position he's most comfortable at doesn't come often, lest you have a savvy veteran in the makeup of Jim Cordle. Cordle, as most in these parts recall, was the maestro of the offensive line as a sophomore as the Bucks made a run to their second consecutive BCS Championship Game before giving way to Brewster early last season. Cordle's been even lining up at tackle in some instances, leaving some to wonder whether the young man from Lnacaster will continue to tout his versatility for the NFL scouts in a third starting role in as many seasons. Given Brewster's ever improving play at season's end and with the long-term development of the line's talent in mind, it might be most fitting to go ahead and slot Cordle in at one of those two tackle slots.
With these two locks occupying 2 of the 5 spots in some capacity, we're still left looking to fill 3 additional spots on the line. Given the nature of beasts like Brewster being the exception rather than the rule, with true freshmen typically not being able to make impacts on a veteran line, it's probably a safe bet for us to assume that Jack Mewhort's time is still a season away, at minimum. With one other returning starter in the mix, let's look at an arrangement that may leave TP2 the maximum time to roll through his progressions and continue his evolution into the kind of player we'll speak gushlingly about to our grandkids.
Bryant Browning
Browning started the majority of last season at the right tackle spot, at times looking little more effective than a luxury piece of office furniture, and other times looking every bit the competent tackle many feel he could develop into. In spite of these flashes of brilliance, many felt as though Browning's true calling may in fact be at a spot on the interior line. Given his lack of all-world foot speed, sliding Browning to a guard spot may assist in enabling him to step up his game up even further. With his experience already having been on the right side of things, imagining Brewster sliding comfortably into the right guard spot Cordle split time between last season may be a pocket time maximizing move for Bollman and co.
Justin Boren
Benedict Boren brings a Jack Park footnote historical flavor to his first season of eligibility in the scarlet & gray, but given his previous success as a Wolverine, it'll hardly be asking too much to expect an immediate impact. Boren, noted for his work ethic and leadership even as a scout teamer last season, should have every chance to build upon his 2007 berth as an honorable mention on the All-Big Ten team and break on through to become one of the most reliable guard presences in the conference. Boren's previous meaningful minutes came at the left guard spot, and given his seniorty and respect with both his peers and coaches, assuming a Boren reprive in the very same position is well within the realm of possibilities.
Mike Adams
Big Mike but no JB Shugarts? Both are coming off redshirt years marred by injury, but the 5-star-next-Orlando-Pace buzz surrounding the Dublin Coffman product was hardly hyperbole. It may be taking a leap of faith to assume Adams will break out this fall and turn into the kind of prospect he (and Alex Boone for that matter) were projected to be, but given his ceiling and a clean bill of health, it's hard to imagine Adams not inspiring fans to bring back Bisquick products into the Shoe this fall. Assuming Shugarts' shoulder is good to go, the mix of he and Adams should push one another to the point where whoever does rise to the occasion will be a more than deserving starter.