After watching tape of the game, what really stands out is the play of the offensive line. We've piled on these guys all season long, but on Saturday, they did a great job of keeping the Big Ten's top team in terms of sacks and TFLs out of the backfield. Pryor and Wells each had monster days on the ground and Pryor also had plenty of time to throw when the Buckeyes did line up to pass.
I know there were some complaints about not throwing the ball enough, but why throw the ball when your running game is approaching 1995 Nebraska levels?
Speaking of throwing the ball, it's evident that the bye week footwork that Pryor received has done wonders. He's looked like a much different passer these last two weeks and I'm excited to see what he'll look like by the time bowl season rolls around.
In regards to the officiating, I really hope the conference takes a long look at implementing some sort of head-to-head hit penalty before next season. Buckeye players have taken at least five of those hits this season and I cringe every time I see one.
Pryor's Bootleg Scamper
In a scoreless game with 9:07 remaining in the first quarter, the Buckeyes find themselves in a 3rd and goal from the Illini one. The play before, Pryor had attempted to reach the corner, but was turned back by Vontae Davis. This time, a fake does the trick.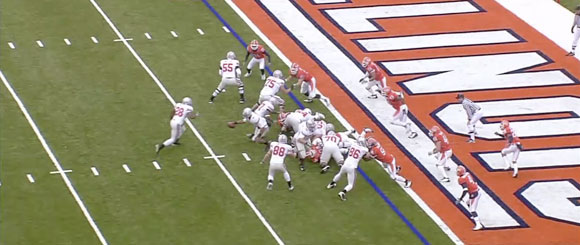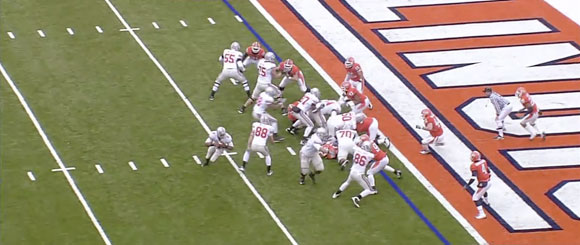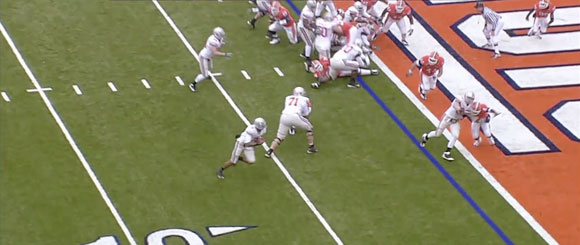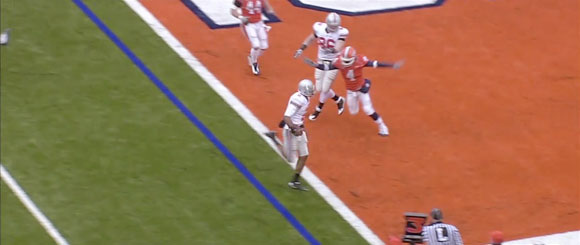 Beanie Extends the Lead
What good is a safety if you can't follow it up to make it a nine point swing, right? Following Jenkins' punt block, the Illini were forced to kick into the wind and the Buckeyes started their fourth drive on the opponent's 43 yard line. A pass and a run to Hartline put the ball inside the 10 and then two plays leader, Beanie hit pay dirt.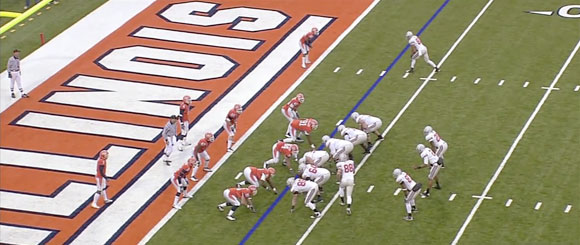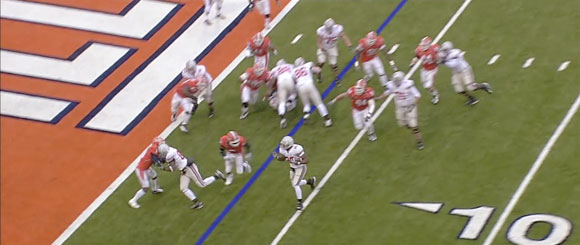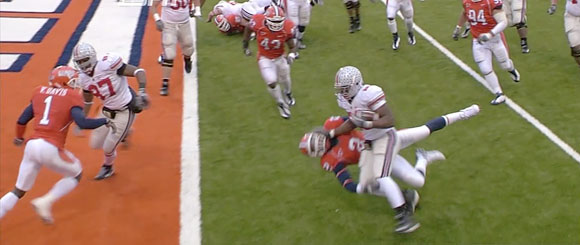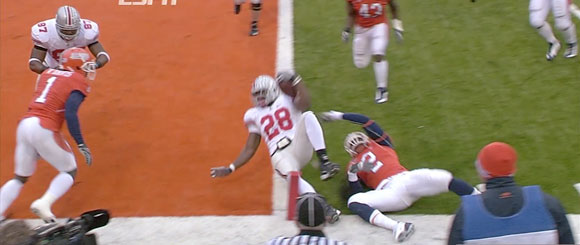 Dane's First Touchdown of 2008
Coming off Coleman's interception of Juice deep in Buckeye territory, the offense marched down the field pretty quickly thanks to plays like Pryor's 35 yard jaunt. The end result was the perfect showcase of Pryor's mobility and touch.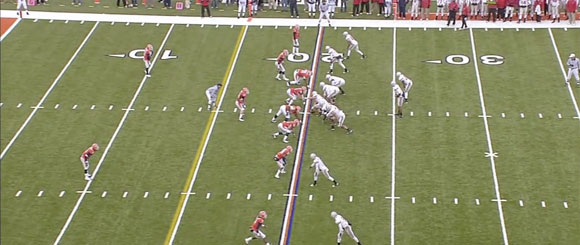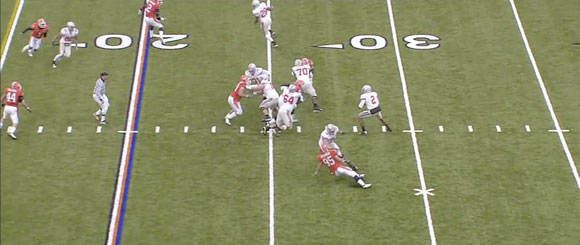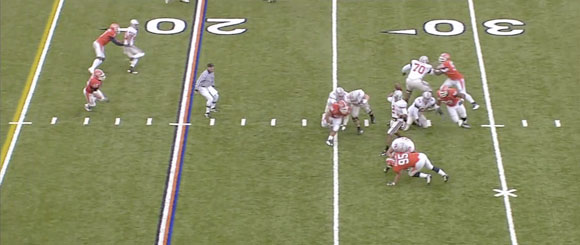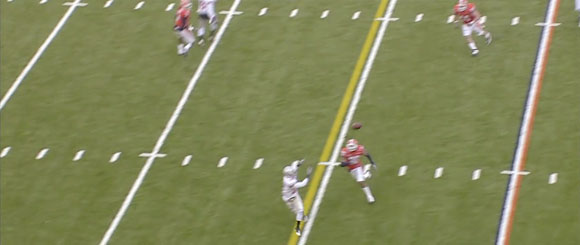 Hurdle, the Sequel
After watching Illinois march down and get field goals on their last two drives of the 1st half, cutting the Buckeye lead to 10, Ohio State opened the 2nd half with the ball and found themselves with a 1st and 10 from their own 30.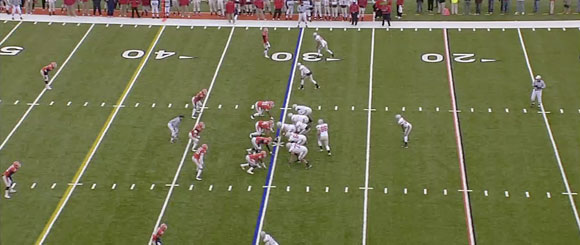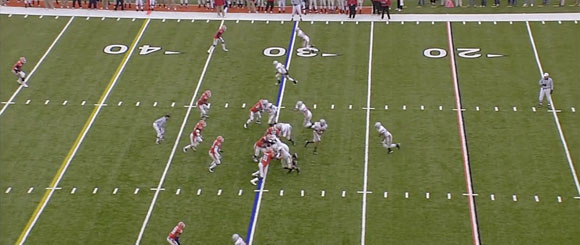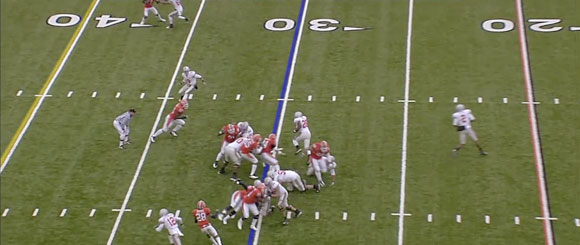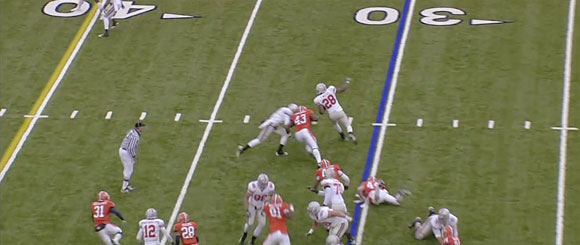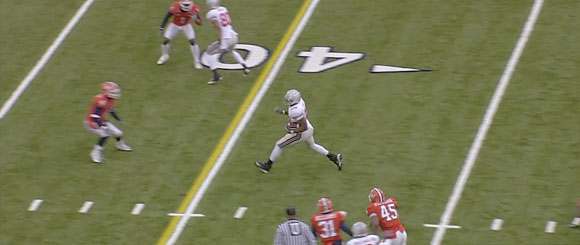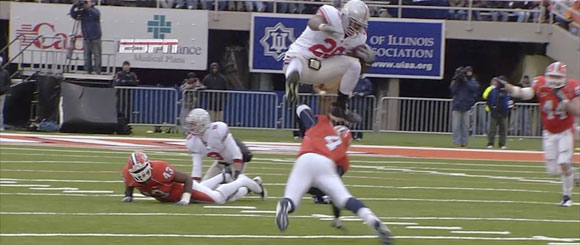 It was a shame Beanie put the ball on the turf later on that drive, giving the Illini the ball inside their own 20. This game could have effectively been over after the opening drive of the 2nd half.