With just two games remaining in this bittersweet season, it's time to start thinking winter travel plans. You're all well-versed on the current situation, but just in case you found out about the Buckeyes today, here's where we're at:
Michigan State sits atop the Big Ten standings with a 6-1 record. The Spartans have a bye before traveling to Happy Valley to close the regular season.
Penn State and Ohio State are both tied with 5-1 conference marks. The Buckeyes head to Illinois before finishing with Michigan at home. The Fightin' JoePas welcome Indiana and Michigan State to town in their final two games.
As far as the Rose Bowl is concerened, Ohio State owns the head-to-head tie-breaker over Michigan State, while Penn State holds that same mark over the Buckeyes.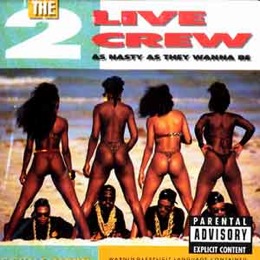 So, let's get this out of the way first: there will not be a three-way tie for the championship. Indiana will not be beating this Penn State team anytime soon. The finale in State College between the Spartans and Nittany Lions is the Big Ten championship.
The Buckeyes can earn a share of that as well. It's not a gimme -- trips to Champaign still scare the holy crap out of me -- but Ohio State should be able to win out. (And I know that anything can happen in The Game... rivalry and all, but let's be serious about that one.)
So, you have three teams that all control their own destiny: win out and receive at least a share of the Big Ten title. For the Buckeyes, that means four straight and though this senior class fell a bit short of some bigger goals, winning four straight conference championships does not suck.
But how will it shake out?
As much as I'll be pulling for Sparty in two weeks, I think Penn State wins that game. That will put Penn State in the Rose Bowl against either USC or the same Oregon State team they blitzed earlier in the season. If it is USC, then Nittany Lion fans will find out first-hand just how potent that Trojan team is.
If Ohio State wins out, they're 10-2 and probably somewhere in the top 7 or so in the final BCS rankings. Almost a lock for a 6th BCS bowl appearance in the last seven years -- which despite all of the heartbreak lately is quite amazing.
Orange Bowl officials were on hand to take in the Northwestern game and the speculation is that they'd love to have Ohio State. Miami is a tempting January destination for those looking to escape winter and it's intriguing for both the team and fans because the Buckeyes have played in exactly one Orange Bowl -- and that was 32 years ago.
The ACC champ, which could be one of four or so mediocre teams, is the most likely opponent in the Orange Bowl, but another interesting option has the Buckeyes going as an at-large to the Sugar Bowl to take on the loser of the SEC championship, while other projections have Ohio State meeting Texas in the Fiesta Bowl.
I know there are grave concerns about the offensive line, but I'd relish the chance to face-off with that SEC runner-up or Texas. The 50+ days off are going to be a benefit this season because Pryor will be playing like a sophomore by the time that game rolls around. Beanie should also be pretty darn healthy and the defense is closing in a manner that reflects all of the talent on that side of the ball. Respectful, but not afraid.
Bama would probably be the friendliest of those possible elite foes. Sure, they have great trench play, but they don't exactly strike fear into my heart. Ditto with Texas. McCoy is having a fantastic season, but Schnellenberger was on to something earlier this season (though in the end, his team didn't have the talent to prove him right). This stems from my belief that Texas, Georgia and Ohio State are all very similar in terms of intestinal fortitude these days.
I know it's been discussed a ton as of late, but where do you want to see the team play? Who is the best team you'd like to see the Buckeyes take on? Any takers on USC? Tebow?