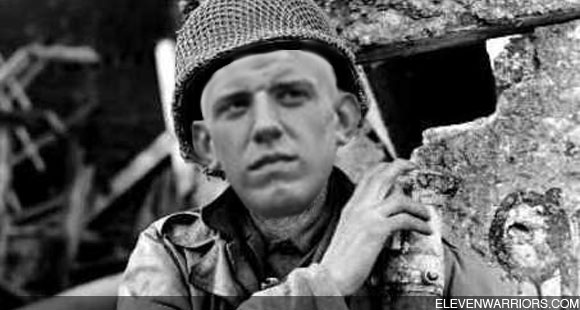 If you have been known on occasion to enjoy the game of college football, you have one dandy of a day ahead of you. At 3:30, we'll be treated to our third straight game with LeBron in Cleats and Beanie Wells operating out of the same backfield full-time. I think we're starting to realize just how special this tandem is and it may be worth taking a step back and appreciating it because there's a very real chance that we may only have six more of these Saturdays in store.
The Buckeyes will be trying to move Curtis Painter's career mark against ranked teams to a nice, round 0-10 and they should do so. It would be pretty fresh to get one of those games where you come away appreciating a good butt-kicking -- like the Purdue and Penn State games last season.
You can get the coverage map for the game here. Unless you're overseas, you will get the game, though you may have to tune in to ESPN instead of ABC depending on where exactly you live in the lower 48.
Unlike typical mid-day Buckeye kickoffs, there's actually a pretty damn good game going off beforehand when two top five teams meet in the Red River Shooutout. Top-ranked Oklahoma and #4 Texas have both played as well as anyone, really, and considering what happened in the previous two games this season with national title implications (OSU/USC and Alabama/Georgia), I'm just praying for a game that's actually close into the third quarter for once.
If you're not lucky enough to attend the Ohio State game, you can catch #20 Michigan State taking on #23 Northwestern on the Deuce. Things are going so well in Evanston with the 5-0 start that Northwestern fans are now referring to Iowa as the perfect warm-up for Sparty (how fast thee hath fallen, Mr. Ferentz).
You better be deft with the remote at night because there are three great games (varying in their degrees of greatness, of course) kicking off at the same time:
#6 Penn State @ Wisconsin, 8PM - ESPN
After two excruciating defeats, will the Badgers be able to regroup and knock off unbeaten Penn State? I doubt it, but winning in Madison is not easy (and those in the know seem to think it will be a battle). I'll be rooting for the Nittany Lions at any rate because we need them perfect when they take on the Buckeyes in two weeks.
#5 LSU @ #12 Florida, 8PM - CBS
Les against Urban. Ricky Jean Francois wanting to put Tebow out of the game being misquoted about wanting to put Tebow out of the game. Two loaded teams, a great environment and coaching firepower has the makings of another instant classic between the two SEC schools.
#16 Oklahoma State @ #3 Missouri, 8PM - ESPN2
You've heard it a million times lately, but Chase Daniel has yet to suffer his first three-and-out on offensive series. That's pretty sick. Oklahoma State is also unbeaten, so this won't be a walk, but it may take an Oklahoma or Texas to knock off this Tiger team -- and you'd still have to like Daniel's chances in those games.