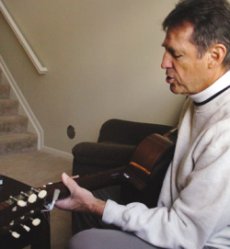 While we relish in the renewed energy of the Buckeye's future NFLers, the current pros have some key matchups today and tomorrow, as bye weeks start to creep into the regular schedule.
To me, the biggest surprise continues to be Donte Whitner and Ashton Youboty. The Bills look to be for real and have a great chance to extend their record to 4-0, with a visit to the struggling St. Louis Rams. Whitner leads the team with 15 solo tackles and Youboty is fourth with 11. The Bills defense have allowed only 7 of 39 third down conversions and 49 total points.
Down in Tampa, Joey Galloway will sit his second straight game with a foot injury, as A.J. Hawk and the Packers renew this old NFC Norris division rivalry, with the winner moving to 3-1. Hawk ranks ninth in the league with 26 tackles, including 19 solo stops and 2 sacks. Ryan Pickett has solidified his starting spot on the D-Line and has chipped in with 9 total tackles on the season. Will Allen plays sparingly for Tampa, recording only 2 tackles on the season.
The game that will showcase the most Buckeyes is Atlanta at Carolina. Chris Gamble, Na'il Diggs and Nate Salley will try to lead Carolina to a victory in this battle for first place in the NFC South. Michael Jenkins, Ben Hartstock, Alex Stepanovich and Simon Fraser will suit up for Atlanta, who have been an early surprise in the NFL, at 2-1, behind Matt Ryan and Michael Turner.
The 11W game of the week is Baltimore at Pittsburgh on Monday night. Former Buckeye great Dick Lebeau is leading another Pittsburgh squad, currently rank second in the league in total defense. LeBeau played on the 1957 National Championship team and you know he has to be licking his chops facing a rookie QB at home on national TV.
LeBeau's defense did their part last week in a 15-6 loss at Philadelphia, holding the Eagles to 260 total yards and the Steelers need a victory to keep pace with Baltimore. Santonio Holmes ranks second on the Steelers with 10 catches for 145 yards, but Troy Smith is still out from his bout of infected tonsils.