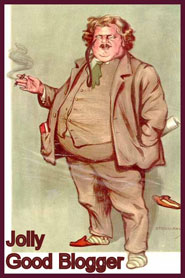 Now that we have your attention, would you be so kind as to promise us that you'll forever avoid zone defenses against top-tier competition? Much appreciated.
We kid of course, but the big news coming out of the open scrimmage Monday night is that the Ohio State coaching staff, particularly the member fond of the sweater vests is aware of us little blog sites:
Speaking before practice Monday night, Tressel admitted he wants to keep information from leaking to opponents and was disappointed that news of Saturday's closed scrimmage had been relayed on Internet message boards by donors and other guests allowed to attend.

"Some of our people brought in little blog sites [that said] 'We saw this' and 'We saw that' and 'We saw this,' " Tressel said. "I guess you're just trying to lower the percentage of that going on. Our coaches work hard on what we're trying to prepare and would rather not have their thoughts and ideas and game plans out there kicked around until they get to showcase them."
Now we're not presumptuous enough to think he was referring to us, per say, especially considering the fact that we have yet to post any reports from Saturday's closed scrimmage (yet anyway, see below), but it is kind of neat to see how the internet is colliding with the world of college football. Especially for such an information-tight ship that's run in Columbus.
Points to Tressel for at least nailing the terminology, unlike those that listen to the eBays, but this cat and mouse game is altogether interesting. Though we've reported on several practices thus far, I don't believe we've exposed any vital information. As I mentioned a couple of days ago in the comments, we even sat on the Robo injury story for three days because our spy, Clarence B. Largedonor asked us to do so. All you'll get out of us is who's looking good and who's buried on the 3rd team. No tactics, trick play tip-offs, or crazy formations that aren't already out there. We love to break good information, but we're also Buckeye fans first and foremost.
We get the staff's desire to keep things under wraps, but at the same time, doesn't USC have open practices? You can walk into the Coliseum and watch them for three hours a day and you'd still be advised to buckle up if you planned to stop what they are going to try to do. What's the right mix? Have we or other Buckeye sites broken any code or unwritten rules?
---
Our spy had some things to wrap up before he could pass along what he saw at the closed scrimmage on Saturday. Here's what he had to say:
The scrimmage was conducted with the first team playing the first team, seconds playing seconds and thirds playing thirds, with little movement between the teams.
Many of you have heard about Boom Herron's weekend exploits, but he's got our guy thinking of an Eric Metcalf/Percy Harvin hybrid. He hit for a terrific 60-yard run and popped a couple of 20+ yarders off for good measure. With Beanie resting up, he embraced the chance to show the staff what he could do.
Part of the reason Boom was so successful on the day was because the offensive line really had their way with the defensive tackles and were able to get to the linebackers. The defense has dominated much of camp, but not on Saturday.
We're told that Pryor has a pretty fresh stiff-arm of his own, but despite what Herbstreit stated on the radio when he compared Pryor favorably to Smith as freshman throwers, his pitcher-like throwing motion is leading to some ground balls. Small mechanical stuff that will definitely get ironed-out. He's definitely Vince 2.0 on his feet, however.
There's been some confusion with the major papers reporting that Devon Torrence and Shaun Lane were moving into the pole position on that nickel spot for the first two games, but Andre Amos received more snaps than either Torrence or Lane during Saturday's scrimmage. Is Amos a secret weapon? What's up with the head-fake on Monday night when Lane and Torrence were showcased more?
Hartline supposedly put a triple-juke on Jenkins after a 12-yard out that lead to a long run before getting hounded out of bounds at the two.
Ray Small turned some heads with a "fabulous scrimmage". Tress is still all-aboard the Sanzenbacher wagon, but the Ghost will not go out quietly into the night.
Is it possible that Donald Washington could be an even better cover corner than Malcolm Jenkins? Our spy seems to think so. He also noticed that Chekwa is playing at a faster speed no doubt due to the year of experience under his belt.
The linebackers are deep enough to field a team in Columbus and lend help to State College. There won't be enough snaps to get them all of the action they deserve.
---
For coverage of Monday night's open scrimmage, Gordon and Lesmerises have you covered. Wilson's injury on Saturday has cleared the way for Thaddeus Gibson to get some work at first team defensive end. The 2nd team linebackers are Rolle, Moeller and Spitler. Moeller, of course, figures to see the field a lot this season during passing downs. Curtis Terry now appears to be a backup defensive end. Brandon Smith has shown soft hands catching balls out of the backfield and looks to be the leader at the open fullback spot.
---
If you're in the need of gameday information, the University has put out a Wikipedia-esque guide to all things Ohio Stadium. Unfortunately banners, posters and signs are (still) not permitted, but you may be glad to know that every permanent concession and merchandise stand accepts plastic.
---
When highly-touted freshman wide receiver Josh Jarboe was run out of Oklahoma and ended up at Troy, I was initially curious as to whether he'd face the Buckeyes when the teams met in Columbus this season. After all, he technically hadn't started school yet and could be eligible to play right away, right? Wrong. The Sooners are telling Troy officials that since they didn't refuse him admission for the fall, Jarboe was now being treated as a transfer.
Jarboe has the skills and will definitely see the field right away whenever he's allowed to suit up for Troy and he would have provided a great challenge to Jenkins and or Washington.