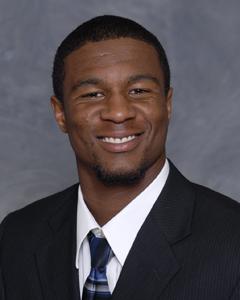 Not pleased with the Wolverines taking the Fulmer Cup lead over the Buckeyes last week, defensive back Eugene Clifford got into a little trouble of his own over the holiday weekend. And by trouble, we mean punching random dudes in the face:
According to police, Clifford hit two Holy Grail employees who were trying to break up a fight early Friday at the Corryville tavern.
He's due in court Monday morning for his arraignment on the two misdemeanor assault charges. These latest charges goes nicely with the game suspension he earned prior to the LSU game as well as the little incident this spring.
I know Tressel runs a family affair, but there comes a point in time when you've got to cut a guy loose. Is that time here for Clifford?