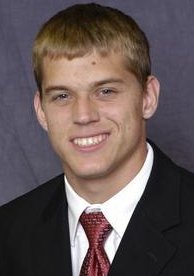 I'm a little late on this but as most of you know, Dan Potokar headed to Indianapolis a few weeks ago to undergo extremely intensive treatment for cancer. Based on comments from the family there's no guarantee he will even survive the 6-8 week treatment.
To help with expenses, Ohio State has set up a fund so Buckeye fans can show just how much they care about every player, not just the stars.
The 11W crew will be making a donation and we urge you to do the same. Donations can be made through Ohio State and a Bowl-A-Thon is also set up for April 26 at Grove City Lanes.
While I'm at it, though not Buckeye related, I would also like to urge everyone to consider giving to The Nationwide Children's Hospital Heart Center (P.O. Box 16810 Columbus, OH 43272) in the name of Jackson Brown.
Jackson was laid to rest Monday after battling through two heart transplants in 3.5 months in addition to reminding folks like me what's really important in life. God Bless Jackson and his incredible parents.