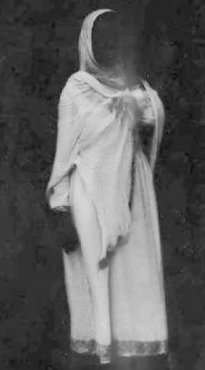 OPPONENT: The Wolverines are struggling. John Beilein's crew, losers of 5 straight and 10 of 11, gave Tubby Smith his 400th career victory Thursday night hitting just 36% of their shots with 15 turnovers.
Those numbers have been the norm. Michigan ranks last in the conference in FG% (38%) and 3FG% (29%), 8th in turnover margin and they're losing by an average of 13.8 points. Maybe Beilein should've stayed at West Virginia South.
Of course, Beilein appears to be a decent coach and everyone expected it to take a few years to undo the damage done by Tommy Amaker. With an eye on the future, the Wolverines feature two freshmen and 3 sophomores in the top six of the rotation.
KEY PLAYERS: 6'5" freshman Manny Harris leads Michigan in scoring (16.5) hitting 39.5% of his FG's but only 28% of his threes. Harris leads the team in minutes and serves as the primary ball handler though his assist/turnover mark (3.0/3.6) smacks of a youtful immaturity when it comes to valuing the rock. He's been the go to guy all year and his 26 against Wisky a few weeks ago was almost enough to pull the road upset.
6'8" sophmore DeShawn Sims is the only other Wolverine averaging double figures (13.0) and he leads the team with 4.8 rpg. It's been a struggle of late, however, with Sims failing to reach double figures in his last 2 games after scoring at least 10 points in 14 straight games. He's in a 4/17 shooting slide and stunk up the joint against Minnesota going 3/10 with 5 turnovers but he's no scrub and he hits the three at a 34.5% clip. Considering his consistency before the mini-slump, Ohio State will need to identify Sims while in the zone defense to avoid a Justin Johnson Reprise where screens set up countless wide open looks from deep.
Michigan's third leading scorer, 6'6" Ron Coleman (6.2ppg, 3.6rpg), is one of only 2 seniors that play and he's coming off a season high 14 against the Gophers after being slowed by an ankle injury. A pair of 6'10" sophomores provide some height on the baseline. Ekpe Udoh scores 5.8 per game and co-leads the team with 4.8 boards while Zack Gibson adds 5.7 points and 3.0 rebounds. 6'5" junior Jevohn Shepherd (4.5ppg, 2.1rpg), 5'11" freshman Kelvin Grady and fellow freshman 6'6" Anthony Wright will also see action.
NOTES: Michigan has played the 3rd toughest schedule in the country according to RPI...The Wolverines lead the Big Ten in blocks (5.81) behind Udoh's 2.81 per conference game...Michigan features just 8 true scholarship players.
---
BUCKEYE BREAKDOWN: Expect the Buckeyes to come out agressive and with renewed intensity following Jamar Butler's scathing remarks in the Iowa postgame. OSU has been tough at home (11-1) and the message that every should-win must be converted down the stretch has likely been received.
This is actually the perfect time to face Michigan with the Buckeyes in need of a shot of confidence before hosting Indiana this Sunday on CBS. The game plan will be to try and wear out Harris with the 2-2-1 press and keep hands in the face of he and Sims in hopes of making the role players shoulder more of the scoring load. If that happens, there's no reason to think OSU won't move to 7-3 in the conference.
KEY PLAYERS: Butler's blow up after the Iowa game was obviously out of character but I think it will pay dividends as his teammates know the comments weren't intended to embarass them but to try a different method of getting the point across since Matta's rah-rah approach wasn't doing the trick. I'm sure frustration with his own performance played a part in the outburst so expect Butler to walk the walk tonight.
The question of which underclassmen will step up to show they've received the message brings us to Evan Turner and Kosta Koufos. Turner was awful against Iowa hitting just 2/9 shots with 2 turnovers before fouling out but his growth in the last 3-4 weeks shouldn't be discounted because of one stinker.
Koufos continues to put up decent if not spectacular numbers (13.4ppg, 6.7rpg) reaching double figures in 6 of the last 7 games but he's yet to show he can be a consistent second scorer down the stretch. It will be interesting to see if he runs for the perimeter when both Michigan bigs are on the floor.
Othello Hunter has averaged 8.2 rebounds in his last 5 games and he could do more damage offensively if the perimeter players gave him consistent touches inside. He's reached double figures just once in the last seven games taking 5 shots or less in four of those contests.
David Lighty is still the third leading scorer (9.4) though he's just 8/22 in his last 3 games with three times as many turnovers (9) as assists (3). He wasn't as bad against Iowa, however, with 9 points (4/7 FG) and 1 turnover in 37 minutes.
The bench has gotten increasingly short with Matt Terwilliger emerging as the most productive reserve (scary). Wiggler has hit 8 of his last 11 shots though he hasn't been much of a presence inside averaging just over 2 rebounds per game. Conversely, Jon Diebler continues to look like he couldn't score if locked in a bedroom with Paris Hilton and a pocket full of roofies. After his 0/3 performance against Iowa, Arctic-Jon has made just 6 of his last 35 shots (17%).
NOTES: OSU has won 6 straight against Michigan...The Buckeyes continue to lead the conference in FG% Defense (36.5%) while placing second in Scoring Defense (58.3) and Scoring Margin (+8.2)...In conference play, Butler ranks 4th in scoring (16.9) and 1st in assists (5.78)...DVR Alert - Erin Andrews will be prowling the sidelines.