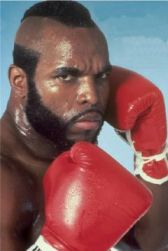 Coach Tressel mentioned on Tuesday that no sanctions had been handed down by the Big Ten for the brawl this past Saturday. As you may recall, Illinois and Ohio State players got into a shoving match on the block O in the middle of field immediately after the game.
Both Ohio State and Illinois must submit a report to the Big Ten office regarding the incident. Coach Tressel believes that the Buckeyes should be able to do so by tomorrow after extensive film study of the ruckus.
You may also remember that Illinois did the same thing in 2006 when they visited Lansing and beat Michigan State 23-20. The skirmish started when the Illini tried to plant an Illinois flag in the middle of Michigan State's field. No players were sanctioned for this incident, but both schools were fined $10,000 each and both head coaches were reprimanded.
Buckeye Nation may be a little worried that some players may be singled out and punished by the Big Ten for the fight. But if last year's brawl between Michigan State and Illinois set a precedent for penalties handed down, it'll most likely be sanctions against the schools.