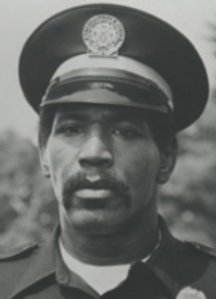 Lord, I can't catch a break! I went 0-4 for the 2nd consecutive week while Jason recorded a 2-2 mark. For the year, I stand at a dismal 12-15 while Jason is just showing off at this point with an 18-9 mark. Taking ND to cover took sack and the Mizzou pick was nice. That said, I feel I still provide a service to all of you. Easy money is betting against whatever I predict. You're welcome. Dammit.
With Sparty in town, it was tough choosing an MSU alum to sit in as this week's guest picker. If our readership wasn't so classy I would have invited Chris Hansen but instead I've rolled out the red carpet for former 3-time MSU All-American and police cadet Bubba "Hightower" Smith. Let's see if the king of law enforcement and former florist still has the mojo. Hell, it won't take much to beat at least one of us.

Now on to the picks:
South Florida (-3) @ Rutgers (ESPN 7:30)
It's this year's media darling versus last year's as the Bulls head to Piscataway for a battle against upset minded Rutgers. The key to the game will be whether or not the Bulls can slow down RB Ray Rice. Last year, Rice went for over 200 as Rutgers won 22-20 in Tampa.
Chris: I like Rutgers to pull the upset at home, 23-20.
Jason: South Florida passes its first test 30-20.
Hightower: I'd shut down Rice but USF won't. Rutgers 20-17.
---
Florida (-7) @ Kentucky (CBS 3:30)
The Wildcats look to avoid a letdown after their upset of previous #1 LSU last weekend in Triple OT. Worse yet, they face a Gator squad that had a week off to stew over the loss at LSU. The battle of QB's Tebow and Woodson should be fun to watch. The Wildcat D is getting some props for its toughness but do they have the speed on the outside?
Chris: While it would be orgasmic to see Florida lose their third in a row, I'll say Gators prevail 30-24.
Jason: You have to figure fatigue would play a role here. The Gators are fresh off a bye and win 24-20.
Hightower: I think Mahoney arrested 4 Gators in the last week. Kentucky 27-24.
---
Michigan (-2.5) @ Illinois (ABC 8:00)
Lloyd's bunch has quietly put together a five game winning streak including a 48-21 pasting of Purdue last week. That streak could come to end if Mike Hart isn't able to go but expect him to suit up. Meanwhile, the Zooker's crew came back to earth with an ugly 10-6 loss at hapless Iowa. The loss marked the third straight game in which Zook had to pull Juice Williams for excessive sucking. To beat UM, they'll need Juice to control himself and stud RB Rashard Mendenhall to come up big.
Chris: Night game on the road smells like trouble, but UM prevails 24-20.
Jason: Champagne bores teams into playing badly. I like Illinois 28-17.
Hightower: I think I saw Lloyd Carr at the Blue Oyster. Illini 23-20.
---
Auburn (+10.5) @ LSU (ESPN 9:00)
Most expect LSU to take Auburn behind the woodshed after losing at Kentucky but the Tigers are tough on the road posting an amazing 13-1 record the last 3.5 seasons. Also of note, the last 3 LSU/Auburn games have been decided by a total of 8 points. This year's game features two Top 10 defenses but LSU gets a significant edge when comparing offenses. Auburn is averaging just 3.9 ypc and managed 0 TDs last week against Arkansas.
Chris: LSU doesn't lose night games at home but they'll get a scare. LSU 20-13.
Jason: LSU will be out for blood. LSU 33, Auburn 14.
Hightower: Hooks used to blab about how great Auburn was. LSU 27-14.