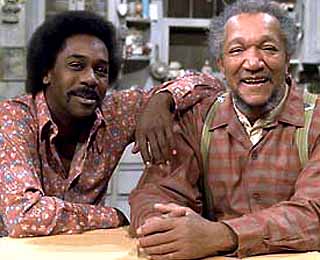 Don't fret, hoops fans. While Matta's pups came up short in their first trip to the Kohl Center, some around the country, including myself, believe that we still have the highest ceiling of any team in the conference. We hung in on the road against a Wisky team that featured a starting lineup of 3 seniors and 2 juniors. Even more noteworthy is that 72% of Wisky's game minutes (144/200) were played by those same upperclassmen. Conversely, OSU juniors and seniors combined to play just 51% of the game minutes (103/200), including the 7 dominating minutes turned in by the unstoppable Matt Turdwiggler. Those numbers certainly suggest that the majority of our minutes are spent by guys taking their first turn in the conference and I dont think anyone can argue that they will continue to improve their individual skills and overall team cohesiveness. It's also safe to say that Greg Oden will upgrade his game as the wrist gets stronger and he improves his sloppy footwork at both ends of the floor. I am hesitant to criticize the guy because young big men are always more deliberate in their development but he has plenty to work on before he's a dominant center. Enough to work on that I still say he will be back next year. Maybe I'm on the hippie lettuce but that's what I've said since he got here so I'm sticking to it.
Looking at the rest of the young guns, let's hit on 11W fav, Daequan Cook. This guy has more potential than anyone on this roster and could be a better pro than his more hyped teammate. The guy can flat out shoot - leading the team in scoring at 14.8 per game on 54% shooting but averaging just 23 minutes of action per game. Cook needs to work on becoming a more consistent scorer but more importantly, he needs to step up his defense. He takes the occasional bad shot, but his most costly mistakes are lazy fouls on the defensive end of the floor. Before I got wise, I mistakenly felt Matta wasn't using him enough but Cook creates his own seat on the bench because he is seemingly always in foul trouble. Want proof? Cook has been whistled for at least 3 fouls in 7 of the last 10 games and it seems like the first two are ALWAYS in the first half so Matta has to pull him. At least three fouls in 7 of 10 games?!?! You'd think I was speaking of a honky-fied stiff like Bill Robinson.
Mike Conley Jr. has definitely been the most steady of the freshmen averaging 9.0 points, 6.6 assists and 2.6 steals against just 1.9 turnovers per game. The kid is already an amazing player but he can improve by developing a jumper that forces his defender to guard him more closely. Once he gets that midrange game, he is going to be absolutely sickening and his drive and dish creations will become even more commonplace.
You stir up those facts in a pot with a dash of a Jamar Butler who has scored in double figures in 4 of the last 5 games plus a sprinkle of Ron Lewis who has reached double figures in the last three and still averages 13.2 per contest and you've got yourself a recipe for a team that is slowly building to a peak that likely wont come for another 4-6 weeks. Heck, that's not even touching on the improvement we've seen from Othello Hunter and the every-once-in-a-while guy known as Ivan Harris. Remember, we are just at the halfway point (13-3 record thru 16 games) in the season. Looking at where we are and what we can become versus what Wisky is and what they can become, I see no reason why we can't at least share the conference crown and make a deep run in the Big Dance.
For balance, here are some words from the non-believers:
Grant Wahl at SI.com left us off his list of 8 teams that have a shot at the title.
Mike Miller at MSNBC certainly isn't a huge Buckeye backer and thinks little of our shot selection. I'm not gonna say shooting 26 threes a game is the best formula for consistent success but if you shoot 46% on the night and the alternative is a two handed heave from the mitts of a double-teamed and braced Greg Oden, I'll take the three.