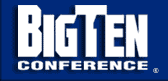 That big stink you smell in the air this morning is the result of the first two Big11Ten teams to play their bowl games. Purdue showed up to the Champs Sports Bowl to the tune of 12 first downs and 7 points in a 24-7 defeat to a Maryland squad that was soaring in on a two-game losing streak.
As bad as Purdue looked, they don't have anything on the real stinker of the night, the Minnesota Golden Gophers. Glen Mason's boys surrendered a 31 point 3rd quarter lead, falling in overtime 44-41 to Texas Tech. The Red Raiders Insight Bowl comeback is the largest in Division I-A bowl history. Nice work, Glen! Mason's days at Minnesota are numbered to say the least. Maybe he'll be back for one more go at it, but I keep seeing this sad picture of a man living the Jim O'Brien Saga. You know.. the one where the coach is painfully spurned by his alma mater only to go have some success somewhere else, before it all comes crashing down.
With this 0-2 start to the bowl season, it's going to be hard for the conference to finish up with a respectable record. Iowa is going to get mauled by the Longhorns later today in the Alamo Bowl and Penn State will have a hard time keeping up with the Volunteers in Outback Bowl. I like Michigan's, Wisconsin's and of course, the Buckeyes' chances in their games, but to finish above .500, the conference will need an upset out of Iowa or Penn State.