If you haven't been to Ohio State's north campus in the last 30 minutes, it looks completely different now. The newest addition is a 75-foot clock tower, a $1.5 million shrine to Central Ohio businessman Tom W. Davis that he bought himself.
"[The clock tower] is designed to be an iconic structure in that part of the university," Dave Isaacs, a spokesman for OSU's Office of Student Life, told Columbus Business First in June 2016. "So we're thinking, 'Meet me at the tower' is going to be a common thing."
The clock is now built, and needless to say, the only thing "iconic" about it is students seem to loathe it judging by the flood of posts over at the Ohio State student sub-Reddit.
While some brave souls spoke out in favor of the clock—u/TheOSU411: "I actually walked around it a little bit. I didn't think it was that bad."—the vast majority of students sent the newest campus addition straight into the pits of meme hell.
From u/basrrf: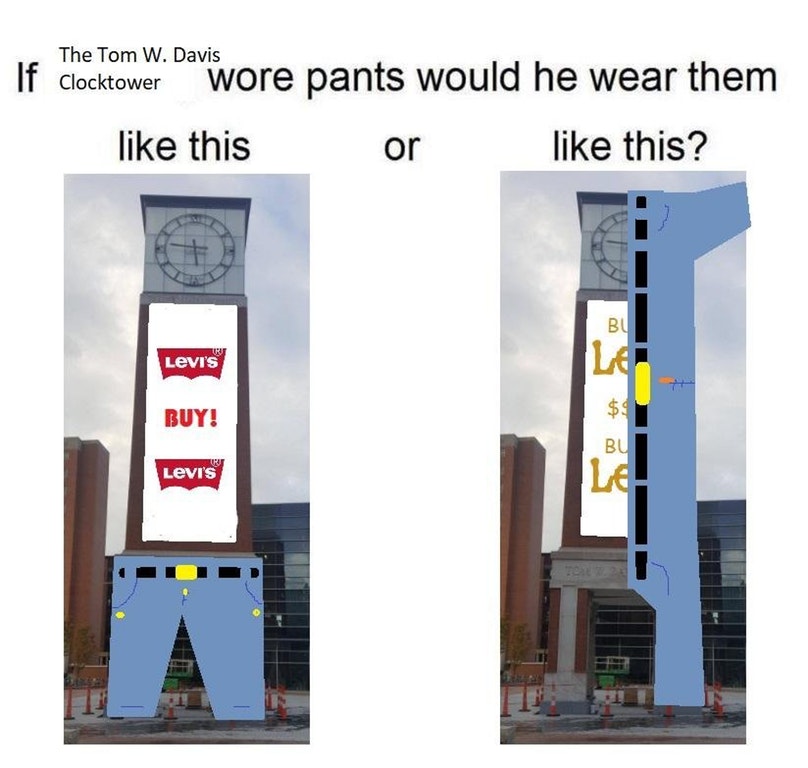 A riff on the actually iconic "How would a dog wear pants?" meme. This one lacks the paradox of the original meme. Clearly the Tom W. Davis Clock Tower would wear pants like in the first picture.
The Levi's ad is a nice touch, though. That's right out of the Ohio State marketing handbook, which is twice the size of Ulysses.
From u/BlueSubaruCrew: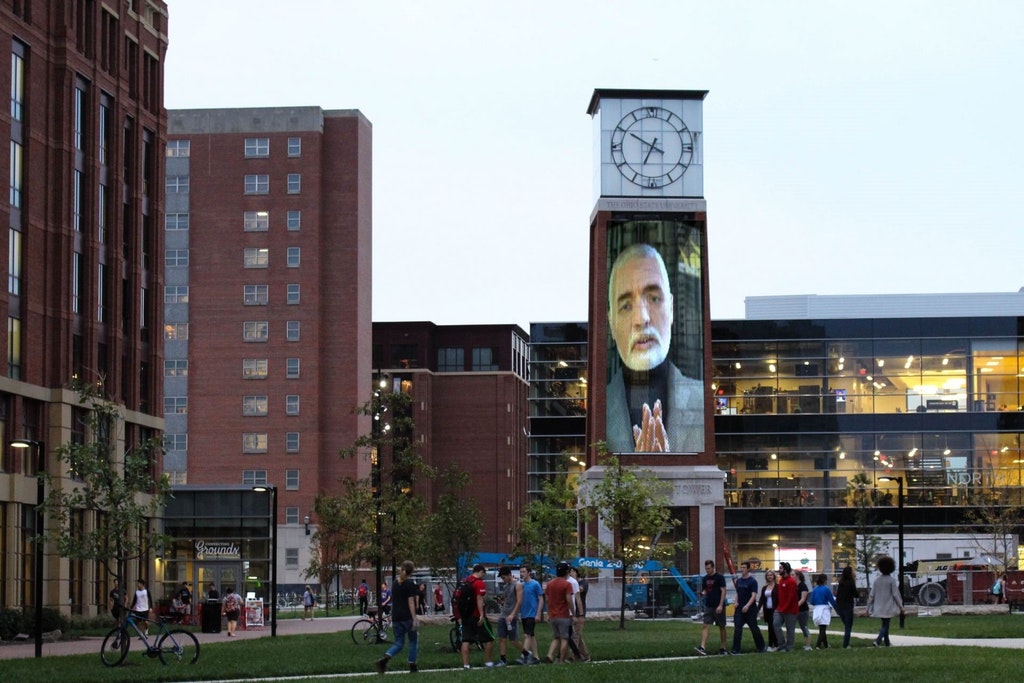 "Welcome to City 17."
Those who have played Half-Life are chuckling right now, while those who haven't are wondering what in the blue blazes they're looking at or how this is funny at all.
From u/ball_plart_call_mop: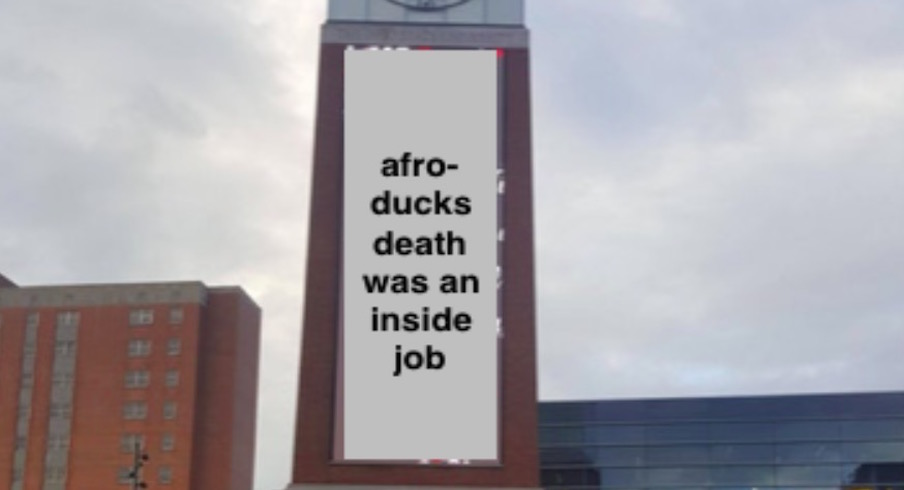 Woo, buddy! Now we're cooking with peanut oil!
While I don't believe this to be the case, some facts surrounding the death of Afroduck remain controversial. (RIP to a legend, nonetheless.)
From u/ayylmaoosuamiright: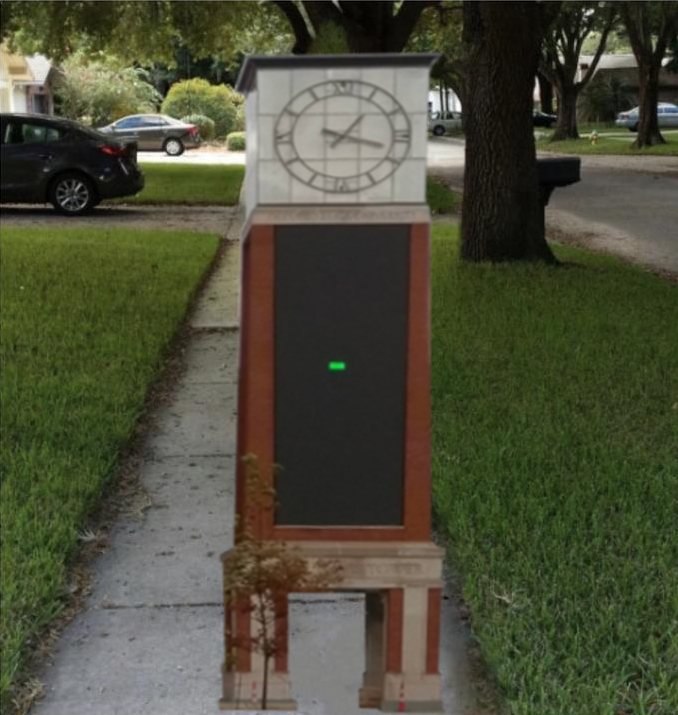 A play on the classic, "You know I had to do it to 'em," meme.
To be fair to the clock tower, I'd much rather drink 300 beers with it than the original pastel-clad bro that etched himself into meme history.
From u/Xavier2094: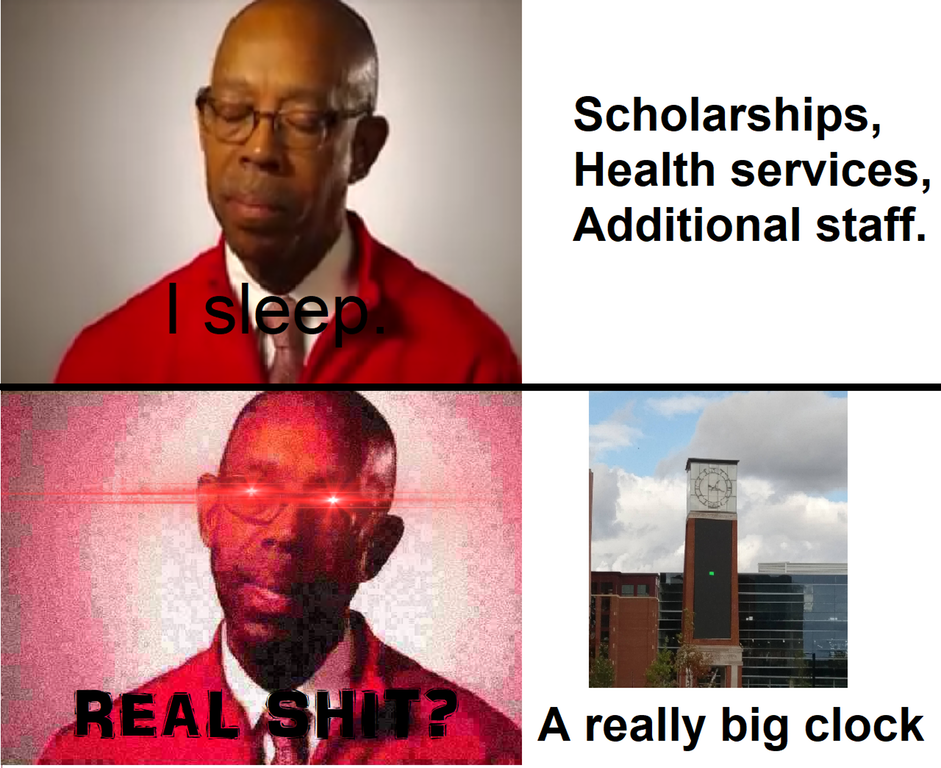 This one made me laugh, though it should have used the picture of Tom W. Davis, the man who donated $1.5 million and stipulated it be used to erect a really big clock with his name on it that totally won't be used to show ads down the road.
From u/thefronk: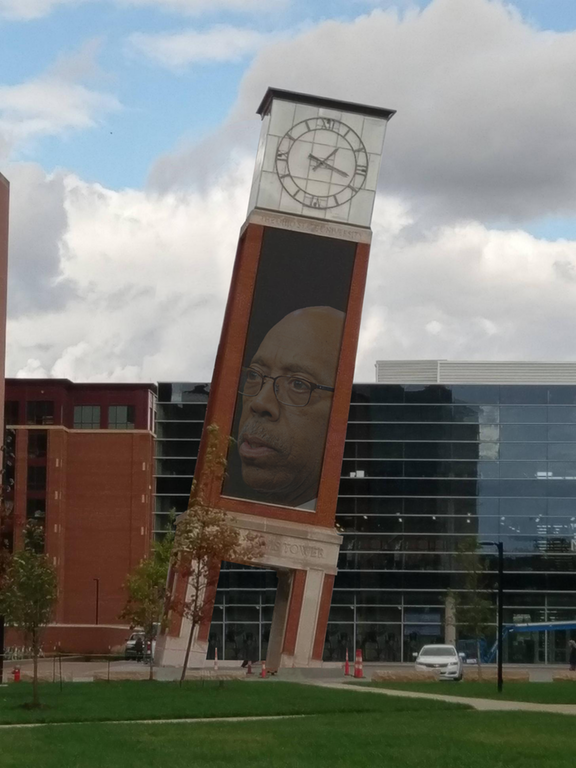 Major props for the photoshop work that went into this. And honestly, a leaning clock tower would have been way more "iconic" from the jump. In retrospect, its architects bungled a rare opportunity.
From u/NatesGreat98: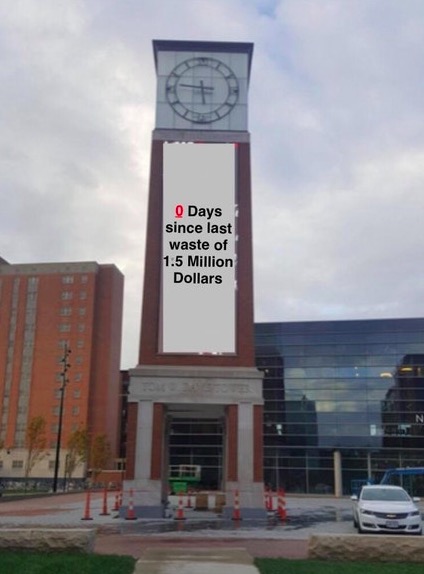 The use of the Block "O" for the zero is brutal.
From u/Staynome: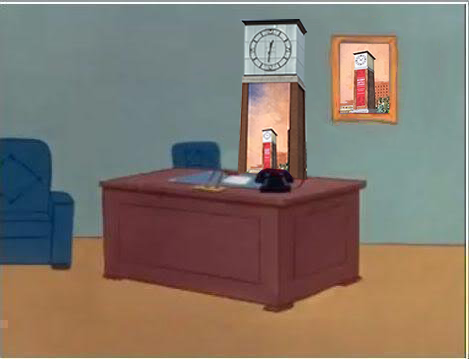 Yeah, I don't understand this one, which means I'm headed to the social security office later today to make a claim. The youth seem to have liked it though.
---
Students didn't just bring memes, either. There's a petition to let students play Tetris on the clock tower (which would easily make it the hottest spot on campus), questions about the easiest clock tower classes, and an AMA with a clock tower scholar.
Oh, and this is all on top of Ricky Mulvey's searing satirical letter to The Lantern about the clock tower. 
While the animosity surrounding the clock will eventually fade as it becomes just another hulking structure on campus, it's clear the rollout didn't go as university sachems planned.
But hey, at least students will always have a resource to tell time. It's not as if we live in an era where everybody carries that information in their pocket.
Follow Eleven  WarriorsFacebook, Twitter, Instagram and YouTube