Often, from my lofty perch of Associate Producer at the mothership of Buckeye sports coverage, I am inquired by Ohioans far and wide of my duties at Eleven Warriors: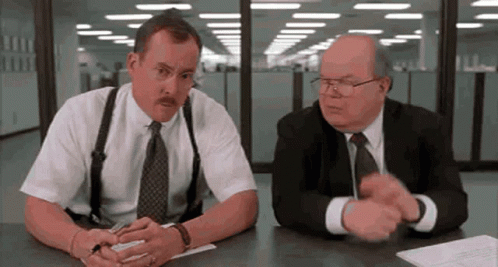 Well, this past weekend while serving in my usual janitorial capacity, I graciously contributed to the churning of national and regional sports media cycles amid the limbo of what will go down as the most shocking story of the college football offseason — and possibly its entire year of 2023.
On Friday, Griffin Strom published a Buckshot relaying Pat Fitzgerald had been suspended for two weeks in wake of an internal investigation related to hazing allegations. Sunday afternoon, I covered how the story over the last 48 hours had spiraled into the mess that ultimately led to Fitzgerald's removal just over a day after I called for a draining of the swamp in Evanston — though mostly in strict reference to all the Shrek stuff.
Now, Johnny and I will put the details and developments of this incredible story into full context for Ohio State fans, as well as how the aftermath affects the Big Ten going forward. In doing so, we will also pay homage to both Buckeye and Wildcat student journalists for their recent efforts in uncovering the truth at each school. 
Additionally, the Dubcast discussion will also cover:
The latest recruiting win in the form of a commitment from four-star Arizona defensive back Miles Lockhart.
Ask Us Anything! — writers to dubcast@elevenwarriors.com this week asked about ideal vacation spots, which includes George telling the story of a ferocious donkey stampede in Santorini, Greece.
San Diego State's conference standing is now up in the air just two months away from the season.
Mike Conley continues to age in the NBA like fine wine.
Thank you for tuning in, and make sure to follow the Dubcast on Twitter to stay updated on next week's and all future episodes! Swing by the 11W Dry Goods store in the meantime!