I have decided that I think social isolation might be okay, after all.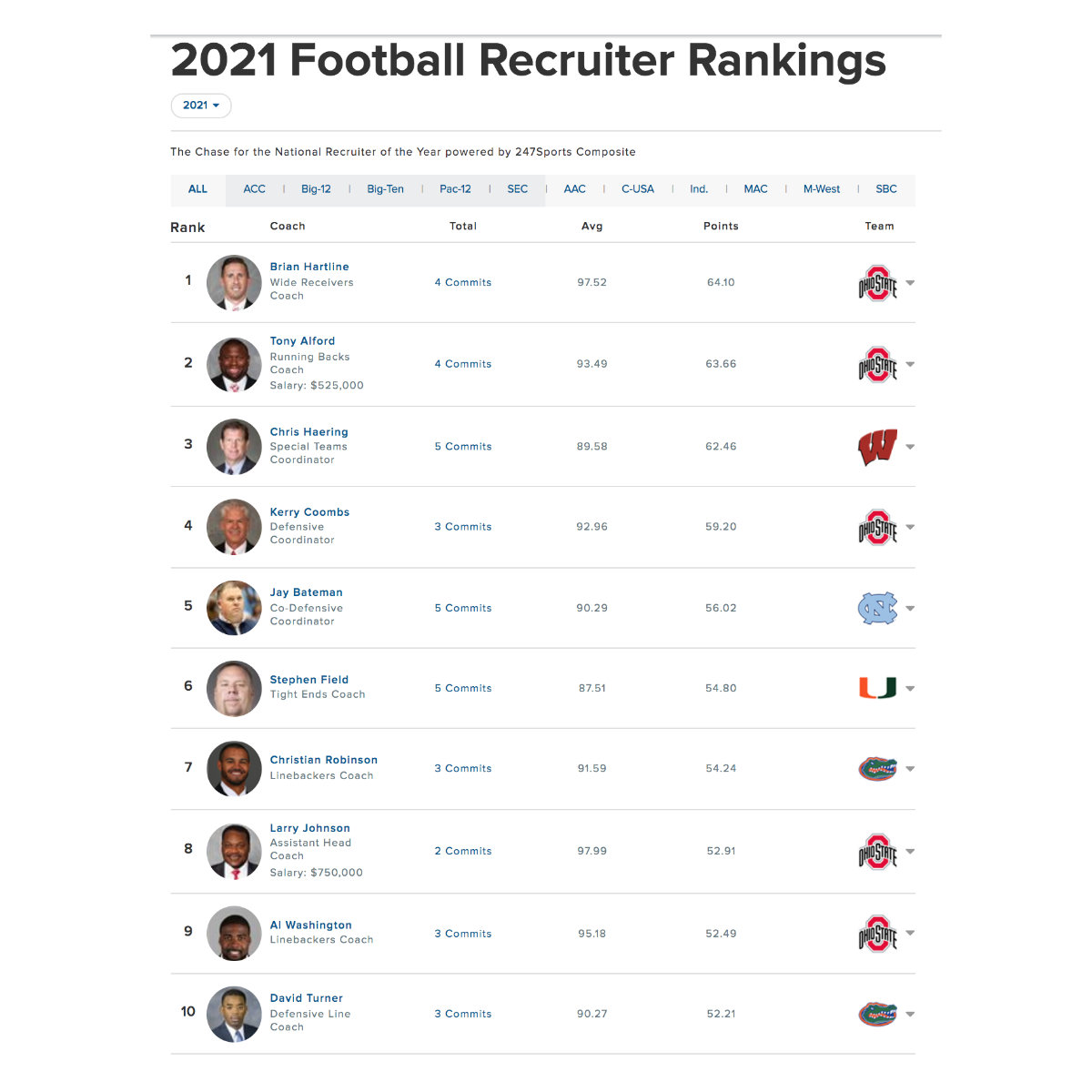 Song of the Day: "Dancing With Myself" by Billy Idol.
Word of the Day: Cloistered.
 DYNAMIC DUO. Ohio State's football and men's basketball coaching duo is untouchable.
After owning Ryan Day and Chris Holtmann were ranked by 247Sports as the No. 1 coaching duo in the country, and frankly, there wasn't even a close second.
247Sports' Take: Both following iconic head coaches before them in Ohio State's Urban Meyer (2012-18) and Thad Matta (2004-17), Ohio State's Ryan Day (football) and Chris Holtmann (basketball) have made the respective transitions look easy. Both programs were ranked first in their respective polls

Day took over for Meyer on an interim basis in 2018, guiding OSU to a 3-0 mark and assumed the full-time position for 2019 and beyond. Ohio State cruised through the Big Ten — behind a Heisman Trophy-finalist quarterback that Day recruited in Justin Fields — and the Buckeyes started 13-0 (9-0 Big Ten), winning the conference and heading to the CFB Playoff for the first time since the 2016 season. OSU fell 29-23 to Clemson in the final minute of the Fiesta Bowl, but Day (16-1, 10-0) arguably has the program flying higher than Meyer ever did. Day's 2020 recruiting class ranked fifth nationally in the 247Sports Composite Team Rankings, and the 2021 cycle is already shaping up as a monster haul at first with 14 commitments — eight of which are top-100 prospects.

Holtmann, meanwhile, catapulted Ohio State's basketball program back atop the Big Ten and returned to the national picture immediately after the Buckeyes' decline under Matta. OSU followed Matta's 17-15 (7-11) downturn in 2017, registering Holtmann's best season through three years, a 25-9 (15-3) 2018 campaign with the team's second-place Big Ten finish and NCAA tournament appearance. Ohio State took a step back in 2019, going 20-15 (8-12), but cracked the Big Dance again. The Buckeyes went 21-10 (11-9) and were bound for a third straight March Madness appearance before the coronavirus crisis canceled the postseason, leaving Holtmann at 66-34 (34-24) through three seasons on the job.
The most insane part is that these guys have been on the job a combined four seasons. They both replaced all-time Buckeye greats and the programs are still trending up. Urban Meyer is a hall of fame coach and Thad Matta is the winningest coach in program history, and their replacements are better.
That would be as insane as replacing the best passer in Big Ten History with one of the highest-rated quarterback prospects in history. Oh, wait.
Anyway, I'm still waiting for someone to find out how to tattoo a gif onto human flesh, because the second it happens this is going to be my new backpiece:
Whos lost to Michigan this season? Not these guys. pic.twitter.com/HzcRF9Wyn8

— Eleven Warriors (@11W) March 2, 2020
 BB'S BUMP IN THE ROAD. The coronavirus hasn't been kind to anybody, and that includes Robert Landers, whose NFL preparation has gotten exponentially harder over the past few weeks.
... Ohio State closed its athletic facilities, as did Wayne. Landers, who's living in Springfield with his mother and 9-month-old daughter, Jordyn, then went to a local gym. That also has been shut down.

"My resources are becoming more and more limited, but I'm trying to find a way to still get my work in," Landers said.

It isn't easy. He doesn't have weights in his home. It's the first time since before high school that he has been unable to lift. So Landers is doing what he can in his backyard.

"I'm still working on muscle endurance," he said. "The way I've transferred my workouts is high volume, high reps, high sets. It might be pushups or types of pullups.

"You can't really simulate a game or a practice or a pro day when you're in the house, but you've got to do what you've got to do."
I have nothing but faith in BB making some NFL team extremely happy, and I think he's going to benefit quite a bit by simply playing for Ohio State and having lots of tape from his games seen by many scouts, whether they're specifically watching him or not.
But for a lot of guys, their best chance to show out in front of pro scouts – pro day – simply evaporated, and now they can't even easily work out to be ready when that time does come.
Stories like that make me realize this is affecting everyone. There is not a single person completely untouched by this situation, and I can count on one hand the things I've been able to say that about in my lifetime.
 BETTER WHEN HE'S DANCING. Ohio State added Oklahoma running back Trey Sermon yesterday, presumably in part because of Master Teague's injury status, but the returning Buckeye back was looking quite a bit mobile with his dance moves.
This social distancing got us getting out our dance moves. Good work Molly, Emily, Myles and @MasterTeagueIII pic.twitter.com/Vb3izCwD0e

— Dr. Corey M. Teague (@DrCoreyMTeague) March 23, 2020
Now, I'm not going to pretend to be an expert on Achilles injuries, but in my bloggerist of opinions, I'd say that "capable of dancing" is significantly better than "incapable of dancing" in terms of leg injuries.
 LOOKING GOOD EARLY. Basketball season shouldn't even be over yet, but the unfortunate state of the world leaves us left only to prognosticate about next season already.
The good news is, basketball knower Jon Rothstein projects the Buckeyes to be pretty damn good next year – even if he's also already writing Kaleb Wesson off as a "key loss."
14. Ohio State

G C.J. Walker
G Luther Muhammad
G Duane Washington
F E.J. Liddell
C Kyle Young

Key Losses: Kaleb Wesson, Andre Wesson, D.J. Carton

Key Newcomers: Eugene Brown, Zed Key, Justice Sueing (transfer), Seth Towns (grad transfer)

Projected Bench: Eugene Brown, Zed Key, Justice Sueing (transfer), Justin Ahrens, Ibrahima Diallo, Seth Towns (grad transfer), Musa Jallow

NBA Watch: Kaleb Wesson (went through draft process last year)
It's going to be weird watching the Buckeyes play every game with a target on their backs as the defending NCAA (simulated) national champions, but with that roster, I think they'll make a strong title defense.
 BIG THANOS. Dawand Jones is leaning into his Big Thanos nickname and it's one of the most glorious things I've seen online in a bit.
I'm gonna need him to start working on that Halloween costume now. If it wasn't an NCAA violation, I would start a Kickstarter this very second to fun a professional makeup artist to give him the proper purple hue and cleft work.
 NOT STICKING TO SPORTS. Confined by the coronavirus, a Frenchman runs a marathon on his balcony... The Colombian mafia is planning to assassinate journalists... A vaccine for cocaine addiction is on the horizon... The acrobatic immigrant who invented pilates in a prisoner of war camp... How chronic renters are reshaping the homewares industry... Professional drivers are competing with gamers after F1 and NASCAR cancel races.