Due to circumstances absolutely and completely within my control, multiple pieces of graphite from a mechanical pencil became lodged in my gums yesterday. The details aren't important, though it's every bit as stupid as you think it is.
What is important is that Dr. Doug Hudoba and fine folks at Premier Dental of Johnstown solved my predicament with only minor (and well-deserved) ridicule.
Thank a dentist today.
ICYMI
Word of the Day: Convalesce.
 BROWNING TO THE OUTSIDE? Baron Browning didn't have the season he'd hoped for, but that might not be entirely his fault. 
From Doug Lesmerises of Cleveland.com:
"It wasn't what I expected," Browning said at the Rose Bowl of his 2018 season. "I'm glad I can learn from it and from all the mistakes I made and correct those areas. ... It was one of those years. I'm very self-honest with myself. It wasn't the year I wanted. But it's a growing experience."

I'll apply another thought from the combine, when Browns coach Freddie Kitchens told me that coaches can't give confidence to players, but they can certainly take it away. I think for two years, Ohio State coaches sucked the confidence out of one of the most skilled linebackers to step on campus in years. They have to fix it.

After watching the first day of spring practice, I fear it may not be fixed.

Let's go back to media day at the Rose Bowl, when Browning was one of the players I wanted to speak to the most. It wasn't the plan to hold the quotes for more than two months, but life comes at you fast. He stuck to the idea that he'd always do whatever the coaches asked him to do. But finally, at the end, he admitted to this.

"I'd probably be more comfortable outside," Browning said. "But it's up to them what they want me to play."
I'd love to see Browning at outside linebacker. I think it can really inhibit a player when they're not playing their most natural position. I mean, look what happened when we tried to pretend Chris Worley was a middle linebacker.
But I also think it goes a little deeper than just what position each player is playing. I'm terrified Billy Davis has set the Ohio State linebackers unit back multiple years with a complete lack of development and, well, coaching.
Then again, I had the same fear about the receivers, and that got turned around quickly.
I'm just glad there are new people running the defense this year because for a dark couple of weeks Billy Davis was telling recruits he was staying on it was looking like Ohio State might really retain Greg Schiano.
 MSU vs. UM > OSU vs. UM? I'm usually first to shout down any bad opinion on The Game, which is objectively the biggest rivalry in all of sports.
Wrong rivalry opinions are tossed around all the time, but this one caught my attention yesterday, mostly because it's just Michigan football slander.
Kyle Koster of TheBigLead.com argues that the Michigan State-Michigan basketball is a better rivalry than Ohio State-Michigan football.
The Michigan-Michigan State basketball rivalry is better, right now, than the Michigan-Ohio State football rivalry. At least it has been for the last decade, where things have been fiercely competitive.

MSU has won 12 of the 21 meetings since Beilein's arrival. Michigan's football coaches have won one meeting against the Buckeyes since 2004. The basketball teams seem to always have a chance at a national title. The only football team in the UM-OSU game with realistic national title aspirations wears scarlet and gray.

...

That transparency not withstanding, why can't we reassess and challenge existing notions. If an alien came down from parts unknown, you'd have a hard time convincing it OSU-Michigan football was a superior product to Michigan-Michigan State basketball.
See what I mean?
He's wrong, for sure, but it's really hard to be upset with him when his primary argument is basically just "Michigan is actually really bad at football and Ohio State is consistently a lot better."
Hell yeah, brother. You'll hear no rebuttal from me. Enjoy your round ball on Saturday.
 GOOD APPLE. Eli Apple's NFL career got off to a really rocky start both on and off the field in New York, but ever since he was traded to New Orleans, he's seemed and played like a completely different dude.
It's almost like, he likes it there? Crazy, I know.
From CanalStreetChronicles.com:
Before the trade deadline, the New Orleans Saints sent a fourth-round pick and a 2020 seventh-round pick in return for former 10th overall pick in the 2016 NFL draft pick Eli Apple. It was viewed as a gamble because of Apple's struggles in New York, but the Saints were hoping a change of scenery would help both sides.

In two years with the Giants, Apple only had one interception and a broken relationship with a few members in the locker room, most memorable was Landon Collins. After the Saints acquired him, Collins called Apple a "cancer", Apple fit right into the Saints locker room and we saw instant flashes of his Ohio State days. Apple was a low-risk gamble for the Saints, but it was one they had to take because of the Ken Crawley's struggles they that cause them to need help on the back end.

Playing under Saints defensive backs coach Aaron Glenn gave Apple new life, confidence, and a reason to play. Apple went from starting on a 1-6 team one day to being on a Super Bowl contender the next. You could argue that Apple helped salvage the Saints secondary season, as they were playing at a very mediocre level before Apple. He had to learn on the fly and performed well, improving week by week.
I think sometimes when we talk about players' production and such, it's really easy to forget that these are actual humans living actual lives and doing their actual jobs, just like everyone else. It's not just numbers and stats.
Why was Apple unproductive in New York? I don't know, but it's probably hard to excel in any team environment when you feel hated by your teammates. If Dan, Colin and Taylor decided I was a cancer to 11W, you best believe the content would suffer.
But then you toss him on a team with three of his former college teammates (four, if you count J.T. Barrett) and he's magically a good player. You could say the same thing about D'Angelo Russell's move from L.A. This isn't Madden or 2K, real-life things matter.
 CREIGHTON DOING SKETCHY THINGS? Hey, remember when Ohio State (allegedly) almost hired Greg McDermott?
Sources say the two schools are Creighton and TCU

— Dan Wetzel (@DanWetzel) March 7, 2019
Alternate reality me is losing his mind as Ohio State misses the NCAA Tournament for a second-straight year with the current Buckeye head coach accepting bribes and cheating on the recruiting trail to inevitably pull in the nation's No. 42 class.
Remember, as much as it sucks, it could always suck more.
 GLOWING ENDORSEMENT. I don't generally use this space to promote my favorite products or businesses, as to maintain my notorious journalistic integrity, but I have found the best coffee shop in the Columbus area: Clintonville's "Yeah, Me Too."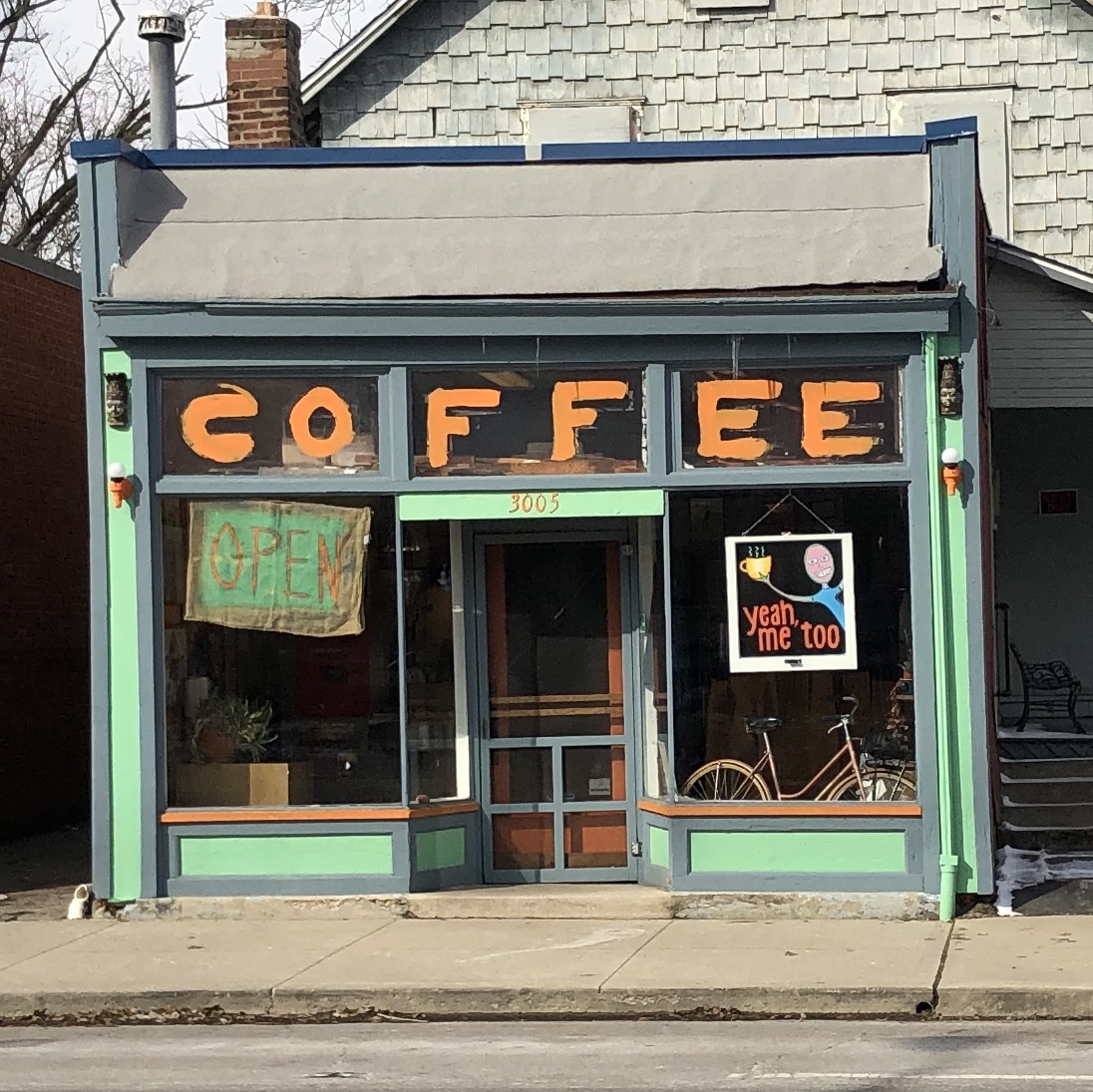 There are exactly two things on the menu: "hot" and "cold." I chose "hot," given that it's still winter. It tasted like hot coffee. Perhaps when spring springs, I'll give "cold" a chance. I imagine it also will taste like coffee.
Each of the two menu items comes in one of three sizes: small, large, x-large – skipping medium because this is America.
There are no seats, there is no parking lot and the maximum capacity of the establishment is probably fewer than 7 people. They only accept cash, and the owner's toddler plays gleefully behind the counter as her father serves the coffee.
It is my new favorite place. All coffee shops should be this one. 9.7 out of 10 stars. My only regret is that it has a name other than simply, "Coffee." That would have earned it a perfect score.
 LINK LOCKER. Steak, booze and a sense of dull dread – here's what really happens at the NFL combine... The fight over the legacy of Dungeons and Dragons... Visualizing the insane price increase of text books since 2004... The $200,000 toy heist that tore the Star Wars world apart... The album The Beach Boys shelved...