Welcome to the Discover Ohio series! Every week, we'll unpack the best parts about the Buckeye State by determining Ohio's best name, history, food and more.
BEST Activities: Columbus
You've probably been thinking, "how could they forget about Columbus with this series?" Well, this week, that all comes to an end. It has been chosen, and thank you to NavyBuckeye91 for the nomination.
Columbus is the 14th-largest city in the country, and the largest city in Ohio based on population by far. The city is located in Franklin County, which is the 33rd-largest in the United States and the second-largest in the state behind only Cuyahoga County, which ranks 30th.
The Cap City is one of the nation's fastest-growing cities and has grown steadily in population over the last couple of years, rising by nearly 70,000 inhabitants between 2010 and 2016. As a great man once told me, "Columbus may be the only city in the Midwest with its best years ahead."
Home to a handful of Fortune 500 companies, top-tier hospitals and research centers and culturally diverse neighborhoods, "Cbus" holds a number of bustling areas in its city limits that always seem to provide citizens with something to do.
I have been a resident of Columbus for the last three years since beginning my undergraduate education at the world's greatest university, and between festivals, concerts and sporting events, I have come to learn that this city actually has anything and everything you could think of.
With that being said, this article would be as long as the Scioto River if I wrote paragraphs on each activity the Arch City has to offer. So, here's just a small bit of possible places to go, things to do and people to see throughout the year in the state's capital (and I can honestly say I've completed over half of these):​
Sports
Columbus Crew SC
Columbus Blue Jackets 
Columbus Clippers
The Ohio Machine
The Memorial Tournament
Food, Music and Theater
Express Live!
Newport Music Hall
Schiller Park Summer Theater
The Palace Theater
The Ohio Theater
Goodale Park
Columbus Commons
Short North
German Village
Victorian Village
Brewery District
Arena District
North Market
COSI
Columbus Zoo
Zoombezi Bay
Metro Parks
Festivals and Attractions
Red, White & Boom
Doo Dah Parade
Comfest
Gallery Hop
Ohio State Fair
Picnic with the Pops
Fashion Meets Music Festival
Rock on the Range
Breakaway Music Festival
Greek Festival
Italian Festival
Irish Festival
Arts Festival
Columbus Food Truck Festival
Jazz and Rib Fest
Columbus Oktoberfest
Overall, though, Buckguyfan1 reminded me of the most important time of the year around Columbus, Ohio: Saturday afternoons in the fall at Ohio Stadium.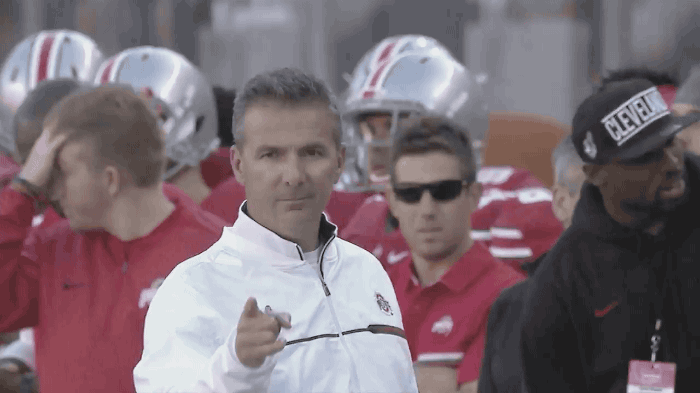 I know I didn't get everything on this list because there is so much to do in , so what are some of your favorite things to do? Tell me below in the comments.
OTHER "BEST ACTIVITIES" NOMINEES
Next week, Discover Ohio will feature the best college town in the state, and because I've only visited the University of Cincinnati and can only attend one of them, I could use your help making that choice.
I ask that you leave your nomination for next week's superlative in the comments below, and come to Columbus if you have not been here before. Even if you have, come on back. We'll welcome you with open arms, a Buckeye necklace and a pint of your favorite ale.