buckguyfan1
---
SWFL - Flag planted
Member since 14 November 2012 | Blog
Recent Activity
North til you smell it and West til you step in it... Beat tsun.
For the first time this year for some reason my beat ttun juices are really starting to flow. It's November.... Not this year, not in our House, f ttun!
edit: beat sparty
Roll the dice... Anything after beating ttun and winning the B1G is gravy to me.
Go Tigers.
God Bless Calpoppy!
Deep breath... Finish strong Buckeyes.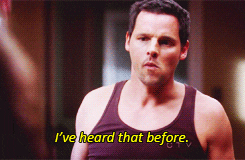 Take Hump Day afternoon and night off away from this place and this is what i get?
No wonder the market tanked.
Save us SP, you're our only hope.
Because some Buckeye fans are assholes.
6. Embrace the reality that Hump Day in the PL includes Karaoke Night with specials on Zima and Boston Cream Pie Cake...
SWFL for last 20 years. Large Buckeye Alumni Base down here. Own land in northern FL dead center between Tallahassee and Gainesville. Oddly enough there are just about as many bama fans there as gator or seminole fans. My undefeated out of conference sticker has gotten me in a few precarious situations...
I could argue McLaurin's was a more difficult catch.
My dog is having bad Rondale Moore puppy dreams right now.
Something something Dogs > cats...
Rumor has it, Urban gives harbaugh a headache.