Ohio State football's what-could-have-been moments are exhausting.
The prevailing lesson from Time Squad is being agonizingly close is just...agonizing. So it's important to acknowledge the Buckeyes have been on the fortunate side of this game of inches.
This week, instead of meddling with an obscure play that could have flipped the course of history in Ohio State's favor, let's revisit one that we should appreciate a lot more: Ann Arbor, 1979, the Buckeyes are playing for an outright conference title, an undefeated season and a Rose Bowl trip.
History is written by winners, and the greatest receiver in Michigan football history went 1-3 against the Buckeyes.
It's Earle Bruce's first season as head coach, barely a year removed from Woody Hayes punching his retirement ticket following 27 seasons in Columbus. The Buckeyes needed this one. And they got it.
The short version of how the 1979 Michigan game transpired is Mike D'Andrea and Jim Laughlin devoured a 4th quarter punt that Todd Bell returned for a touchdown, which proved to be the deciding score in an 18-15 game the visitors won:
Reader, you'll find this hard to believe after seeing so many Buckeyes in that Michigan punter's orbit in the GIF above, but this was the fourth time that season the Wolverines allowed a punt to be blocked.
After the touchdown and a missed extra point, Ohio State was up three with nearly 12 minutes remaining in a rock fight dominated by defense. An eternity stood between the Buckeyes, an undefeated season, a trip to Pasadena and perhaps most importantly - the end of a three-game losing streak to Michigan, then the longest drought in the rivalry since 1948.
Ohio State had not scored an offensive touchdown against Michigan in three years entering Saturday. At the same time, the Buckeye defense was not the problem; the Wolverines never crossed midfield during those 12 brutal minutes that followed the punt block.
The home team was going to have a terrible time trying to grind its way toward a game-tying field goal against an Ohio State defense that had allowed 27 total points over its previous six games. It needed something else. The Wolverines needed a supernatural, legacy-defining play.
And right after the Buckeyes scored what would be the final points of the game, they nearly got it.
That's junior defensive back Norman Burrows slicing through and taking Carter down from an impossible angle. There was nothing else separating Michigan from a touchdown for the ages.
Burrows described the play for Eleven Warriors: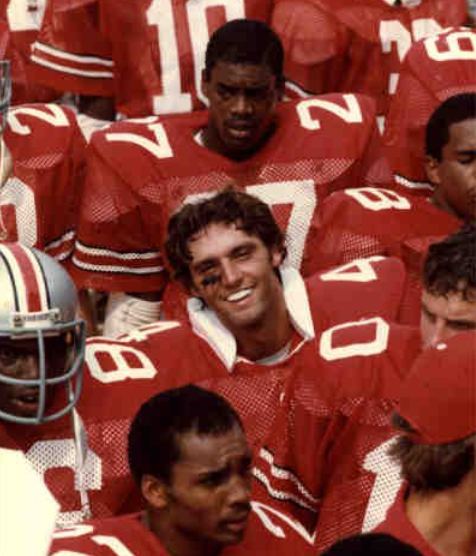 I was our gunner on the right side for kickoffs, which meant I didn't have a lane to maintain as I ran down the field towards the Michigan return. Carter caught the ball on my side of the field and immediately started running away from me, so I started to pursue him, angling across the field to my left.

I remember thinking dang, he's really fast! as he began to pull away from me still running across the field. Then he saw an open space in our coverage and made a quick cut up field. That was my only chance to catch him.

All I could do at that point was dive forward ahead of him, grab whatever was there and hold on. Luckily, I was able wrap his legs, roll, and take him down. I was fortunate to get two hands on him and hold on.
Burrows had prevented a disaster for Ohio State in Ann Arbor and erased a moment we would be subjected to for the rest of eternity as part of the annual historical highlight package.
Today on Time Squad we'll try to fathom what might have transpired if Carter would have scored.
TIME SQUAD VOL.6 | NORM SAVES THE DAY
Tom Harmon, Desmond Howard and Charles Woodson are Michigan football's Mount Rushmore locks - they all have Heismans and Ohio State villainy to their credit.
Carter is probably their fourth guy. If you're failing to remember his signature moment against the Buckeyes, you're forgiven. He saved his heroics for other opponents.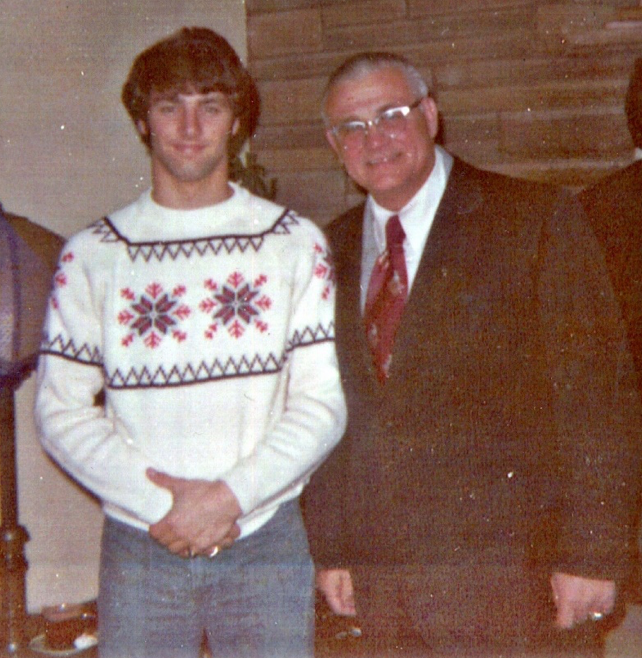 But he was so close. This would have been a 98-yard masterpiece, set to the roar of the Michigan Stadium crowd with the timeless narration of Keith Jackson on the broadcast. A dozen years later, Howard provided a Michigan special teams play for the ages and Jackson lent his voice to its Hello, Heisman tagline.
Carter would have done it first. And Bruce, a veteran of the Snow Bowl, would have another historic heartbreaker on his ledger.
A month earlier Carter had provided what would be called The Play of the Century against Indiana, and ripping the Buckeyes' hearts out in similar fashion would have elevated an eventual legend into a stratosphere like no other Michigan freshman in history.
Instead, Carter is barely perceived as a villain by Buckeye fans, aside from having played for Michigan. His 59-yard touchdown in the 1st half came prior to OSU defensive backs coach Pete Carroll's adjusting his coverages to eliminate the deep ball grounded the Wolverines for the remainder of the afternoon.
Carter scored a short touchdown in the Wolverines' 9-3 win the following season in Columbus, but that was it. History is written by winners, and the greatest receiver in Michigan football history went 1-3 against the Buckeyes.
Consider the alternate history if a maize and blue Time Squad disrupts Burrows from shoestring tackling Carter and erasing the decisive touchdown in the 1979 game:
The Wolverines knock the undefeated no.2 Buckeyes out of 1st place in the conference
Purdue goes to the Rose Bowl instead of Ohio State
Carter becomes a timeless villain in the rivalry
The Wolverines extend their streak against the Buckeyes to four games, the third-longest run ever
A year later Michigan would have won its fifth straight, and the transition from Hayes to Bruce might have devolved into a wholesale shift in the rivalry's competitive balance
Bruce was the Big Ten's winningest coach during his tenure, which ended in his termination. If the 1979 game goes Michigan's way, he finishes 80-27-1 while Bo Schembechler goes 80-28-1 over that span, a virtual tie
Earle's coaching tree, which included Carroll, the coach who replaced Carroll, Jim Tressel and Urban Meyer all had a healthy respect for how rivalry games were treated. Flipping the 1979 game would have given him a losing record against Michigan.
Ryan Hamby caught 45 balls and scored five times over his Ohio State career, more than most scholarship receivers in the history of the program. Yet his drop against the Longhorns remains the most memorable play of his time in Columbus.
Football can be cruel like that. It's about how you respond from adversity that becomes defining.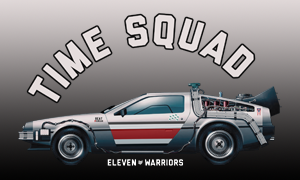 And that's what makes Burrows' play in the 1979 Michigan game that much more satisfying, and not just because he had no idea just how much of an impact he had on the game's outcome - until he started getting interview requests:
After the game a writer for the Columbus Dispatch asked to interview me…the first time for me! His questioning brought the realization that the tackle might have saved a TD.

I didn't know this earlier given I only saw the play from my perspective. After the interview, a few of my teammates congratulated me. It was a great feeling to know I had contributed to the team's success, especially given it was an away game at Michigan.
It's because Burrows' long road to Michigan Game Hero began with the kind of devastation that has ended innumerable college careers before they can begin. He suffered a devastating knee injury, tearing both his ACL and meniscus during his first practice in Ohio Stadium. He would miss the entire 1977 season.
Hayes had recruited him to Columbus as a quarterback. And then:
Our 1978 recruiting class had Art Schlichter. I was moved to defensive back where I joined four other DBs in my recruiting class, three of whom would be starters in 1978-79.

At that time, I had to reassess my football goals. If I was going to contribute, I'd need to excel on Special Teams, specifically on kickoff coverage and as a punt returner. So, I worked hard and played in every game.

In the 1979 Michigan game, I had two tackles on four kickoffs. Although I never realized my youthful dreams of being an Ohio State starting quarterback, I felt proud and humbled by the public recognition of my contribution to this important team win.
The injury and Schlichter's arrival canceled Burrows' QB dreams, which landed him in a very crowded DB room. He could have just gone through the motions at that point.
But he didn't. And that also means there's an alternate timeline where Burrows escapes injury during his first Ohio State practice and stays in the QB room. This creates a plausible scenario where the Buckeyes lose in Ann Arbor two years later.
Football can be cruel like that. In this case, it was cruel to the Wolverines.
Norm, thank you for your service. Time Squad, let's try this again in another space and time.