Northwestern was on the brink of a 1-4 start when the No.7 Ohio State Buckeyes arrived in Evanston back in October 2004.
The visitors from Columbus had dropped only two conference games over the previous two seasons combined, which made a usual outcome with the teetering Wildcats - 24 straight in OSU's favor - feel inevitable.
But college football is rooted in its unpredictability, and that young season was already weird as hell. For example, John Cooper served as the color analyst for the Buckeyes' season opener against Cincinnati on ESPN. It was unsettling hearing Ohio State's fired coach whatabout some of Jim Tressel's tactical decisions involving some of the players he had recruited to Columbus, though admittedly - few Buckeye coaches have matched Coop's September excellence. Still weird.
A week later Ohio State experienced a rarity - a walk-off FG winner from Mike Nugent's foot to the tune of 55 yards and a sad Marshall Thundering Herd. It's still the most second-most recent one. Weird as hell.
college football is rooted in its unpredictability, and the Buckeyes haven't suffered a predictable B1G loss in years.
The Buckeyes then completed a home-and-home sweep of NC State before heading to Evanston to open Big Ten play with what felt like The Usual on tap. But on that fateful evening, Northwestern got the better of Ohio State for just the second time since the JFK assassination.
The Wildcats took the Buckeyes to overtime, when Nugent missed a 40-yard chippy in the first frame. Northwestern scored a touchdown on its possession, and the non-scarlet portions of the stands emptied onto Ryan Field in jubilation. An NU student passed away in the end zone and Neutron Man died following the game. That epilogue was much darker than what the scoreboard showed.
Northwestern was the first of three straight Ohio State conference losses, and it tumbled out of every poll. Fortunately, the parallels in 2019 aren't quite parallel enough: Northwestern is already 1-4 this time, and Ohio State sits at 3-0 in conference play. Still, college football is rooted in its unpredictability, and the Buckeyes haven't suffered a predictable conference loss in many years. This sport remains weird as hell.
So suck it, storyline. Let's get Situational.
THE CONSPIRACY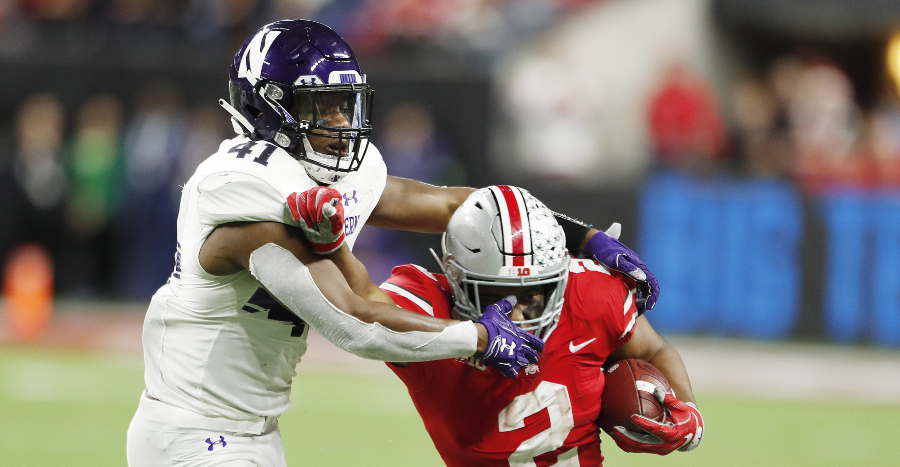 Northwestern was the least-penalized team in the FBS last season. Just 40 flags all year.
Ohio State was the most penalized team in the FBS last season with nearly three times as many. Perhaps you're old enough to remember when these two teams played each other 10 months ago in Indianapolis, the precise halfway point between the two campuses.
The Buckeyes entered that game needing to produce similar fireworks and style points to what they had just laid upon Michigan's rEvEnGe tOuR™ one week earlier, hoping another 59-0 Indy performance would grow similar playoff consideration fruit five years after their improbable 2014 title run.
NORTHWESTERN WAS NOT FLAGGED FOR A SINGLE SUBJECTIVE PENALTY IN THE 2018 B1G CHAMPIONSHIP GAME. OHIO STATE WAS FLAGGED NINE TIMES.
They opened with a suffocating 10-play, 77-yard touchdown drive that put them up 7-0. It took less than a minute for Northwestern to go 3-and-out and the Buckeyes were back at it with chunk plays in what was quickly looking like another Wisconsin 2014 affair.
Except a 27-yard pass to K.J. Hill was erased when Isaiah Prince simply finished a block with his back to the ball, producing a 42-yard swing in Northwestern's favor compliments of a dubious 15-yard flag. Malcolm Pridgeon had taken a similar penalty one week earlier. Personal fouls for blocking. Okay.
Ohio State punted, and two plays later Northwestern's John Moten IV ripped off a 77-yard touchdown run from a stretch play made possible by, well, more than a few things.
This was the moment Ohio State's fireworks were canceled. The Buckeyes did not benefit from a single judgment call on an evening where completely overmatched players were tasked with blocking Dre'Mont Jones and Chase Young. Northwestern's first penalty didn't hit the turf until late in the 3rd quarter, to a Bronx cheer from the scarlet-clad sections fatigued from watching the Wildcats being graded on a curve.
Here's how they were penalized that evening, in totality:
a false start when an NU lineman jumped the snap
an illegal substitution penalty where an NU player broke the huddle and ran to the sideline - whoops
too many guys in the backfield on an NU punt. If you can count to four, you can identify this infraction.
That's it. Three penalties refs were forced to call on account of being too conspicuous let slide. No botched placements, fumbles or trapped catches - just two standards of officiating on one field.
Ohio State couldn't buy a call on the night of its closing CFP argument, and in the presence of a broken commissioner too in love with Pasadena to give a shit about his conference participating in the playoffs.
Fifteen NU penalty yards, versus Ohio State's nine flags for 90, many of which were beyond picky - Jordan Fuller was called for an illegal block below the waist on a Northwestern screen pass (15 more yards!) which is about as rare in football as a one-point safety. Every judgement call - without a single exception - went against the Buckeyes, while Northwestern subjectively played a rare, perfect game - if you only look at the box score and not at the film.
Ohio State couldn't buy a call on the night of its closing argument, and in the presence of a broken commissioner too in love with Pasadena to give a shit about his conference participating in the playoffs. This came a week after favored Michigan got every call in the Horseshoe in a losing effort. Makes you think. But don't think too hard.
The remedy for talented teams in the era of the worst officiating football has ever seen is to run up the score, with purpose, without feeling while making every outcome look like a video game. Leave Evanston in ruins this Friday. The famously empathetic Jim Tressel escaped this hustle just in time.
THE 1980s SAX SOLO INTERMISSION
In 1988 Ohio State entered the John Cooper era. An outsider for our new brave and bold frontier!
Buckeye fans quickly appropriated the chorus from new radio darling Going Back to Cali as the stars aligning for Ohio State's return to the only postseason destination the Big Ten cared about back then (Jim Delany was still commissioner of the Ohio Valley Conference at the time and hadn't yet begun his obsession with Pasadena).
Unfortunately, there were some overlooked details.
That chorus ends with ...I don't think so which was prophetic for nearly the entire Cooper era.
OSU didn't get back to Cali in the postseason until 1993 when it faced BYU in...San Diego. Song wasn't geographically specific enough.
The lyrics are about avoiding sexually aggressive women in Los Angeles, which makes it the Pacific Time Zone antithesis of Hang on Sloopy. Ohio State fans never should have gravitated to this song.
LL Cool J is short for Ladies Love Cool James, so it's no mystery why SoCal's curvy hustlers were descending on his personal space. The bucket hat pre-GNC-era Cool James would not find his confidence until Mama Said Knock You Out dropped in the 1990s, and as we soon discovered in 1988, neither would Coop.
Let's answer our two questions.
Is the soloist in this video actually playing the saxophone?
This dude is just indiscriminately mashing keys in the alley. Absolutely not.
Does this saxophone solo slap?
Opening jazz trumpet slaps hard. The sax solo slaps as hard as a dozen kazoos. VERDICT: Does not slap. David Geffen should have bookended the song with that jazz trumpet.
THE BOURBON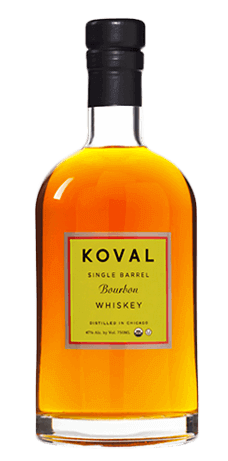 There is a bourbon for every situation. Sometimes the spirits and the events overlap, which means that where bourbon is concerned there can be more than one worthy choice.
The best dressed representatives at the annual Bourbon and Barbecue festival in Manhattan are the ones from Chicago representing Koval. It's not even a contest.
Every other bourbon is tended to and poured by scruffy Brooklynites who look like they bathed in it. By contrast, Koval's stewards always appear to be exactly 28 years old, perfectly groomed, sober and dressed in high-end clothing that's never been worn previously (and will be discarded later that evening since only peasants wear the same outfit twice).
Koval's presentation matches the agents I've encountered at bougie northeast tastings. Label is clean and flawless. Coloring is perfect. Nose is dreamy. Juice is objectively great, engineered to agree and satisfy every picky palate. It could almost stand to have an imperfection somewhere to be more relatable, but alas - only peasants carry imperfections.
Koval is bourbon for the Instagram era; impossible to hate but quite easy to resent on account of good old fashioned jealousy and hatin'. If you're heading to Evanston and get into Chicago early on Friday, you almost have to pass it on your way north.
The distillery is in Chicago's Ravenswood neighborhood, which means you can hit up a tour and taste it during the afternoon. A short taxi/Uber/Lyft (avoid the bus) afterwards to the Howard CTA stop gets you to the Purple Line and straight to the game. Parking up there is a racket anyway; you've just done yourself a delicious favor.
Just prepare to feel ugly. You know, The Usual.
SAY SOMETHING NICE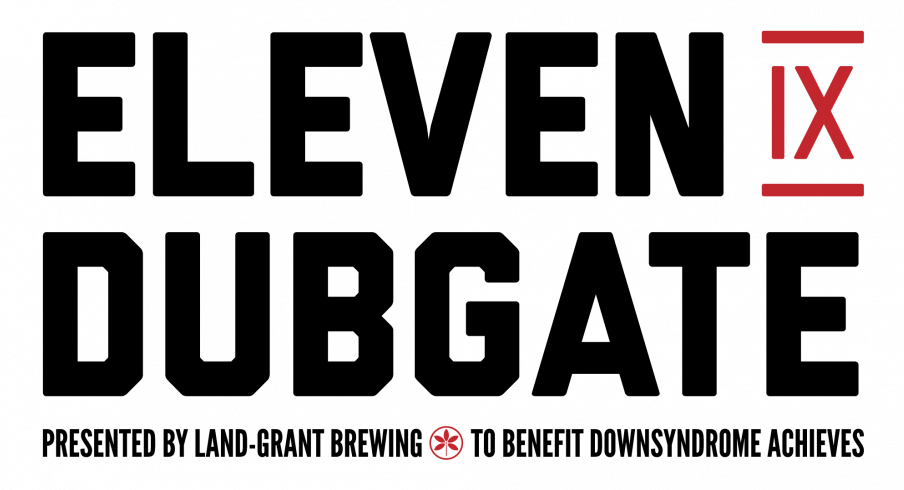 Not to look past Northwestern, but Ohio State's next home game is the setting for Eleven Warriors' annual tailgating banger. We'll insert it here (and again next week) in order to give you ample time to make the proper preparations.
All of the pertinent details can be found here. If you like any one or all of the following: the Buckeyes, the Badgers, delicious food, soft t-shirts, beer, whiskey, this web site, this web site's patrons, paying forward, having fun while creating tax deductions for yourself - then great news, the Eleven Dubgate was created for you. Hope to see you there!
Thank you for getting Situational today. Go Bucks. Beat Northwestern.