Perhaps you prefer your spring football intel and updates to be firmly rooted in reality.
We tend to block out the uncomfortable parts, which is why of course everyone looks great in drills. Offseason conditioning is paying off - everyone has gained the "good" weight. Underclassmen are emerging while veterans are demonstrating their commitment to leadership.
Early enrollees are making an impact faster than anybody could have possibly expected. It's difficult to imagine anything less than an undefeated 2017 campaign right now. This rosy outlook is the product of what's possible when your team is guaranteed to emerge from April undefeated.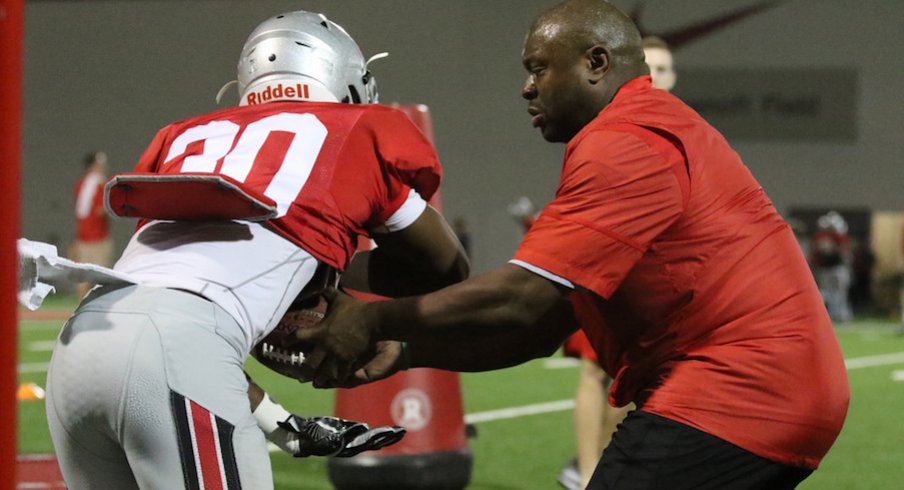 The annual Spring Practice Updates tone gradient ranges from Flowery to Outright Propaganda, but no one ever complains - good news from under the cover of the Woody Hayes practice facility is an opiate for the masses. Hugs not drugs, unless those drugs come laced with ballhawks and cohesive blocking concepts - those drugs are great.
However, if you really need the negative stuff to maintain a sense of balance, scour through the 11W Spring Preview series and you'll eventually find it. The thorns are in there among all the roses. Here - I'll help you out:
Sure, that's only about 5% of what has been reported thus far - but if you were to only focus on that list and block out everything else we'd be openly debating how probable a 4-8 campaign would be. It's James Franklin's world we're living in, at least until August.
So while it's 5% bad the other 95% of the news is about how the offense will be called competently while the defensive line will roll deeper than the NCAA should allow. Let's not overlook the fact that Urban Meyer has never not won fewer than two national titles in a decade and he only has one in the current one. Flowery is fine; Outright Propaganda is better.
We've entered a month that includes a live football game in Ohio Stadium. Let's get Situational!
---
The Sellout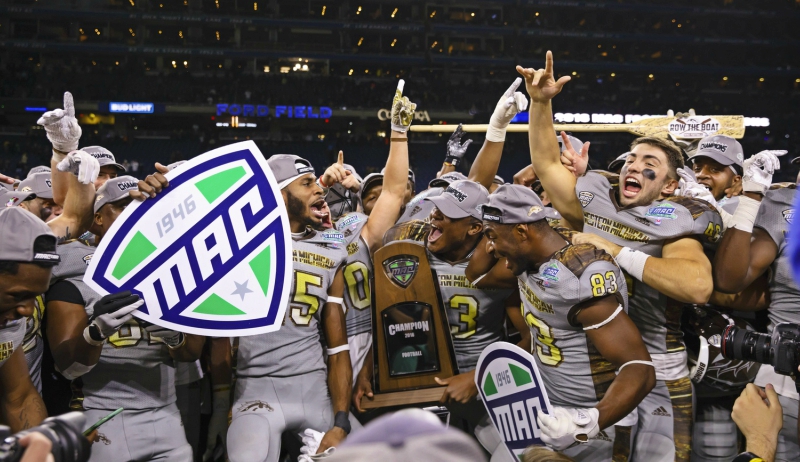 You either love MACtion or you hate America. Pick a side, comrade.
While you're deciding, take a look at the vast array of dates this November when Mid-American Conference football games will be showcased: 11/1, 11/2, 11/7, 11/8, 11/9, 11/14, 11/15, 11/16, 11/21 and 11/24.
That seems like a lot of game days, especially since there are only four Saturdays in college football's most critical month. November contains 30 total days. Ten of them will feature MACtion.
Guess which day of the week won't have any?
NOVEMBER IN THE MAC, 2017

| NOVEMBER DAY | MAC GAMES |
| --- | --- |
| TUESDAY | 12 |
| WEDNESDAY | 7 |
| THURSDAY | 4 |
| FRIDAY | 3 |
| SATURDAY | 0 |
Imagine being a season ticket holder and seeing this. Now blink, makes some weird noises and imagine how quickly you just decided to stop being a season ticket holder. 
It's not hard to see that ESPN the MAC quietly made a financial decision to transform its flagship sport from a live in-person rite of college life into made-for-TV programming for the masses for the sake of margins. The casual smattering of fans in their stands is set to shrink even more, and the atmosphere that makes November college football so great will be replaced with a figurative green screen, along with literal green.
Suggesting this is necessary for the MAC to survive probably passes the red-face test, but that doesn't mean you have to like it. I don't like it. 11W's first-ever beat writer openly hates it.
Ohio State will play on all four November Saturdays. The entire MAC will be off those days.
Game day culture in the MAC is now a cashed check. There is another side to this, and that's the nine MAC schools that have to compete with Ohio State, Michigan and Michigan State for in-state Saturday attention spans will have their own space, albeit on school nights. Maybe they have more room to breathe now, but college football fervor wasn't built on Tuesday evenings.
This sport is weekend fare that gets you through the crushing slog of weekday strife, but for the ripe exception. The MAC has made that novelty the rule now, cementing its place in college football's hierarchy as a made-for-TV b-list drama.
That's too bad, because the Hustle Belt produces some of the most enjoyable games in America. College football abandoning November Saturdays for a payout is un-American.
---
The FlickS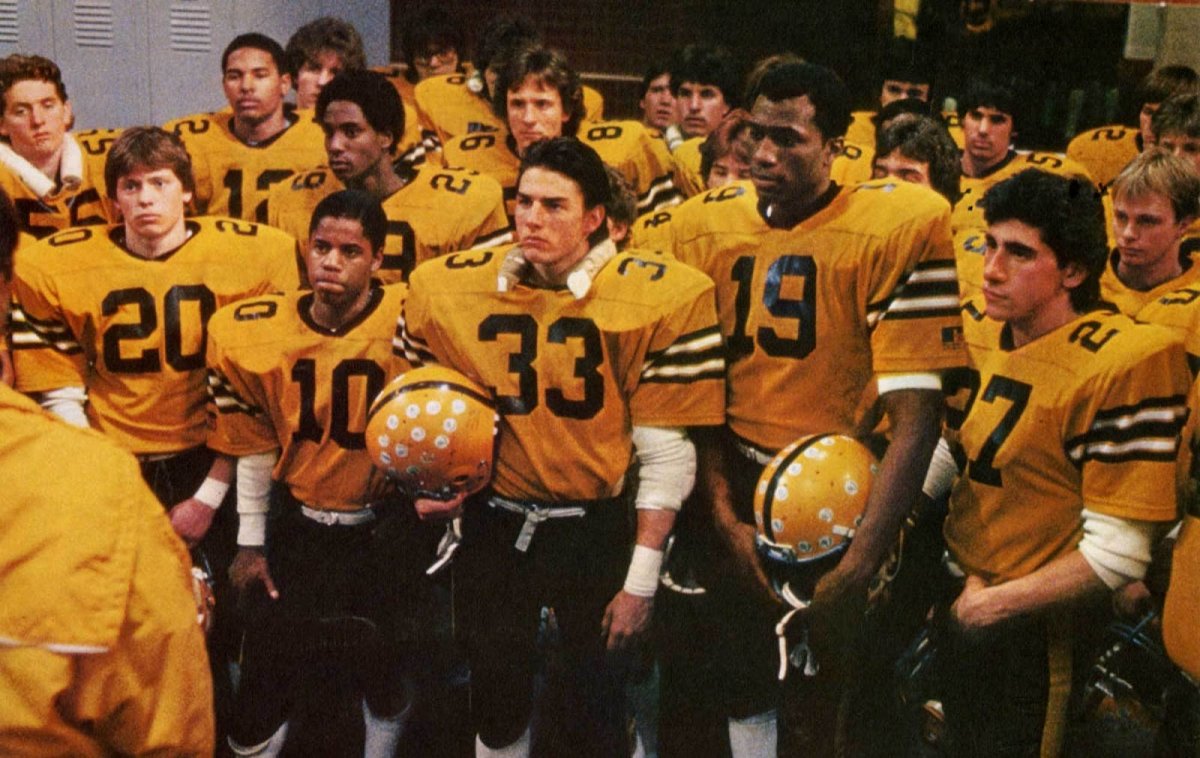 Kids, remember any take that includes either of the words never or always is categorically hot. Practice fire safety when you release thoughts like this into the wild:
Food for thought: There's never been a great football movie.

— Jeff Ratcliffe (@JeffRatcliffe) February 27, 2017​​
All he had to say is most football movies are lousy and nobody would have disagreed because that's true.
The most prominent example is Rudy, which is bad and people who like it should feel bad. Any Given Sunday is rancid garbage from start to finish; the most clueless football movie ever made. Bad football films transcend generations - North Dallas Forty, The Program The Waterboy, Leatherheads, The Last Boy Scout. They're bad movies. Kathy Ireland is fine. Necessary Roughness was still bad.
If you enjoy campy-ass cinema, football movies are a delightful film festival.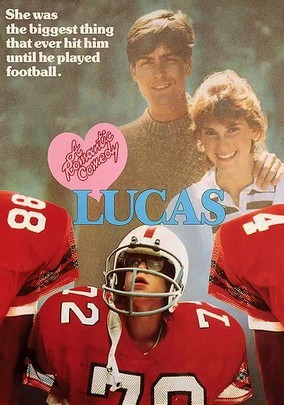 But there are some quite decent ones, albeit most of them exploit true stories rooted in tragedy or pain to succeed - it's practically cheating. Remember the Titans, Brian's Song, The Blind Side, We Are Marshall - they're good but get a waiver for being docudramas (this didn't save Rudy because nothing could).
Watchable - even great - football movies exist. Here are some of them, in ascending order:
HONORABLE MENTIONS: The Replacements (2000) and Point Break (1991)
Because they both weaved Ohio State quarterbacks into their storylines. Fictional Buckeye QBs have a better track record in Hollywood than real ones do in the NFL. Makes you think.
DISQUALIFIED FROM CONSIDERATION: Draft Day (2014)
A surprisingly good and enjoyable movie - with a significant Ohio State storyline - but it is based on the Cleveland Browns shrewdly owning everyone in the NFL Draft. That is pure science fiction, not football. Therefore it cannot be listed here on principle.
The protagonist rejects football, and it rejects him in kind. Once Lucas loses his love interest to football, he bravely puts on a helmet. Football then promptly sends him to the hospital with serious injuries. He's discharged back to high school a changed man and a hero.
Lucas was never nerd film noir. It's a football movie. That gets lost in the plot.
4. School Ties (1992)
Matt Damon plays an extremely punchable antisemitic prick, Ben Affleck plays a character named Chesty Smith (!) Brendan Fraser is basically the Jewish Peyton Manning and wow this movie aged better Dame Helen Mirren.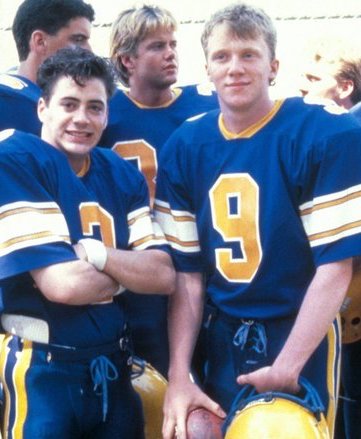 3. Johnny Be Good (1988)
The best and most realistic movie ever made about high school football croots and crootin' in general. Also contains pre-drugs Robert Downey Jr, teenage Uma Thurman and Jennifer Tilly nowhere near a casino.
Goldie Hawn coaches an inner city high school team that features Woody Harrelson (named Krushinski, the most football movie football name ever). His teammate is Wesley Snipes; it's the disjointed prequel to White Men Can't Jump. Also, Nipsey Russell plays the school principal, so Wildcats is not optional.
Of the 10 best cheers in cheerleading history, probably eight of them made their debut in Wildcats. This movie belongs in the Smithsonian.
1. All the Right Moves (1983)
Little-known cinematic fact: During the 1980s every single Tom Cruise movie was Top Gun with one notable exception.
Risky Business was the Top Gun of entrepreneur movies. The Color of Money was the Top Gun of billiards movies. Cocktail was the Top Gun of bartending movies. Rain Man was the Top Gun of autism movies. And All the Right Moves was the Top Gun of rust belt high school football movies buuuut it was also a blatant Flashdance rip-off. It tried as hard as it copy-catted, and that gave it charm.
Craig T. Nelson is the coach (long before he was Coach) and Cruise is a WPIAL star desperate for a college scholarship and a ticket out of his dying Western Pennsylvania town, intent on never working at the local steel mill. This is too real, especially for 1983.
It's a largely forgotten film, a fate reserved for the best efforts in a mostly-bad genre. There really are great football movies. You either need to see All the Right Moves, or see it again. 
---
The Bourbon
There is a bourbon for every situation. Sometimes the spirits and the events overlap, which means that where bourbon is concerned there can be more than one worthy choice.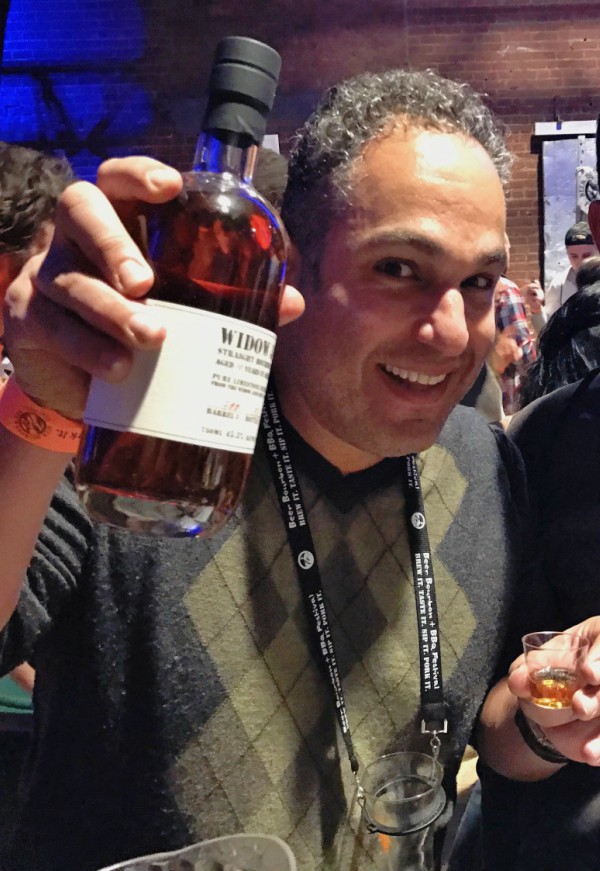 The first time I tried Widow Jane I was disgusted. It had been sold to me as the next great bourbon but all I picked up from that glass was warm sea air while sucking on an uneven beach rock. Negativity washed over me, as WJ is not a cheap pour, finished in Brooklyn and - at the moment - completely oversold.
Ugh, it was Hipster bourbon. Hipsters are the people who made great bourbon inaccessible, created real and contrived scarcity and fake Makers Mark shortage scares that show up in my Twitter mentions from panicked drinkers regularly. Jane deserved to be a widow. I moved on.
Months later another glass of Jane was placed in front of me and those sour memories came back. I politely thanked the donor, took a sip and...what the hell. I took another, then asked for a water back. Swish. Another sip of Jane. What is this? It was a subtle citrus and aged parchment combination, while a smirking chambermaid apparition with a peppermill whispered, "coffeeeee beeeeans" into my ear. What a bouquet. What a nice finish.
And like that, Widow Jane was good again. Perhaps the culprit on my first journey was a poorly-washed or badly-rinsed bar glass, which is both disgusting and unfortunately common.
A couple of Situationals ago I mentioned I was heading to this event: 
New York City hosts a fun annual tradition... the Beer, Bourbon and BBQ Festival in Manhattan...60 beers, 40 bourbons and copious amounts of barbecue.
I sampled 25 different bourbons that afternoon, but one of the few I ventured back to for full-sized pours was Jane. It's recommended, albeit pricey (not at a festival, mind you) and highly compatible with both a clean glass and an earnest second chance.
---
The Playoff
It would be super uncool to demand that readers watch a 34-year old football movie without giving them a free and convenient way to do so.
Now all you need is a bucket of hot buttered popcorn and a bottle of Widow Jane.
Thanks for getting Situational today. Go Bucks.