It has now been over two years since Ohio State trailed in the 4th quarter of a football game.
You have to go back to J.T. Barrett's Ohio Stadium debut against Virginia Tech to rekindle your late rally anxiety. Since that night it's been mostly garbage time victory laps, the occasional Hang on Sloopy dogfight, one double-OT adventure in State College and a game-losing field goal with zeroes on the clock.
A pessimist might suggest the lack of comeback chops may come back to bite yet another young team with the highest of aspirations, but those are the same fans who still insisted on finding Barrett's early pick-six against Bowling Green "troubling" even after he accounted for seven touchdowns for his own team. Whatever, school record.
The regular season is a quarter complete and Ohio State's defense is outscoring opposing offenses 28-23. The team's lowest scoring output thus far - 45 points in Norman, where the game ended in victory formation near Oklahoma's end zone - would have been the second-highest total last season. 
That strong Sooner aftertaste is going to last two weeks thanks to an early bye, during which time the team can address and refine some of the warts that appeared during those three romps, like 
Imagine how good this team could be if it figured all of that out. It's almost as if they're young and still learning.
Ohio State is halfway to bowl eligibility! Let's get Situational.
---
The Smack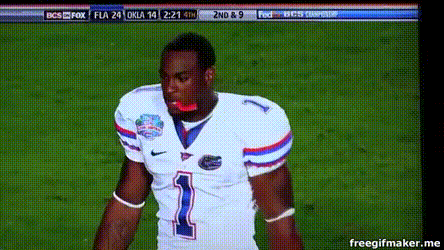 Ohio State announced Saturday night in Norman that the youngest team in college football would have a say in determining the 2016 national champion. Eight seasons ago - the other time Urban Meyer faced Bob Stoops - it decided the championship. 
It was a much tighter affair. The Gators stopped the Sooners on 4th down with about three minutes left in the title game. Florida, up 10 points, then ran six plays - all Tim Tebow rushes totaling 31 yards - while the Sooners helplessly called timeouts to delay the inevitable.
Florida was going to win and Percy Harvin knew it. He approached Meyer from behind during one of those timeouts and playfully smacked his head coach, who immediately turned and groused at him. This delighted everyone watching, as Meyer filled out the caricature of the hyper-focused head coach who would not relent until the final whistle.
The problem, which few knew about at time, was that it was more than just "focus":
Urban Meyer stood on the field with his second national championship team, the 2008 Gators, singing the fight song. After the last line, he rushed into the tunnel and locked himself in the coaches' locker room. He began calling recruits as his assistants pounded on the door, asking if everything was okay.

Back in Gainesville, his chronic chest pain got worse, and he did test after test, treadmills and heart scans, sure he was dying. Doctors found nothing, and the pain became another thing to ignore.
There was no afterglow following Meyer's first victory over the Sooners, and we now know 2009 was the beginning of the end for his time in Gainesville. He has since reset his priorities and addressed the deficits both with his family and his own health. That smack to his posterior from Harvin wouldn't reach his brain for two more years.
Urban now wins with historic regularity and handles losses better, however rare they may be. Meyer was humble and appreciative following Saturday night's announcement in Norman, gushing that his younger players had graduated into being experienced ones while his seasoned players proved their leadership mettle.
He was proud of what his team accomplished in defeating Oklahoma. And for the first time in two tries, he actually took the time to enjoy it.
---
The Bourbon
There is a bourbon for every situation. Sometimes the spirits and the events overlap, which means that where bourbon is concerned there can be more than one worthy choice.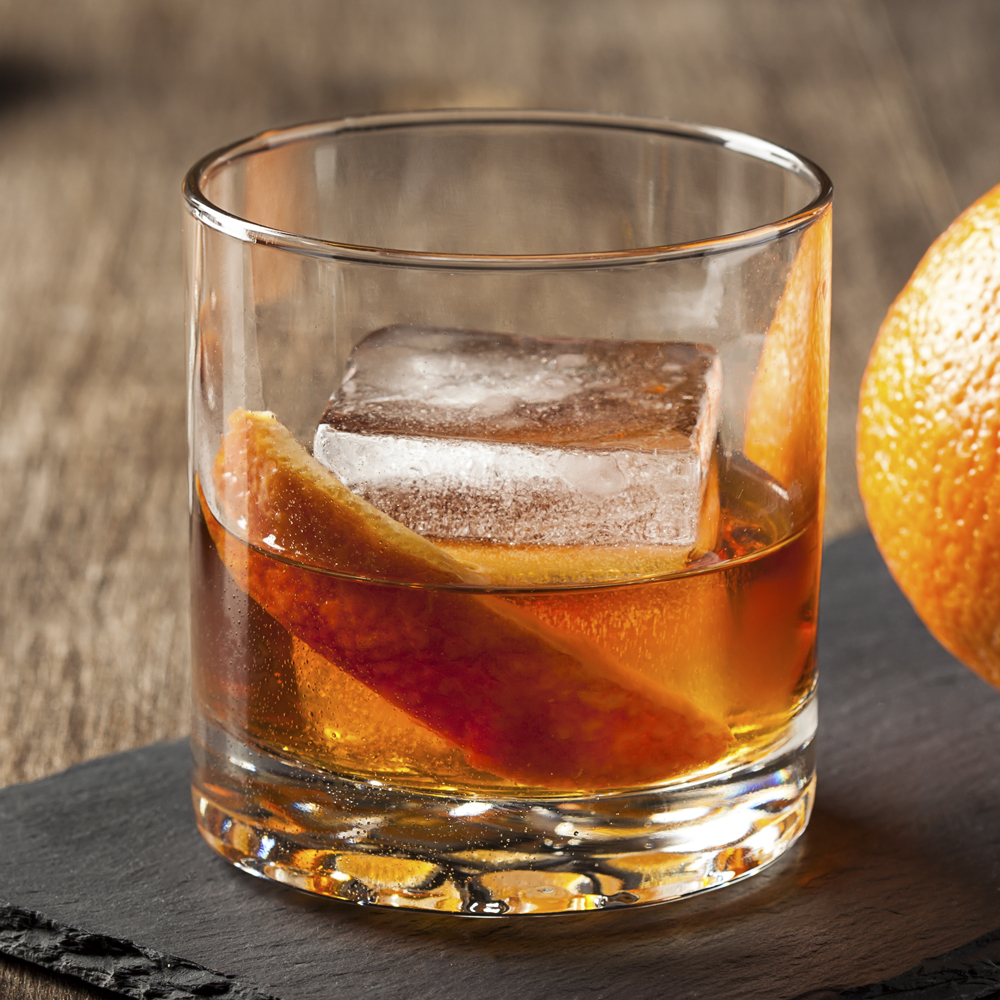 Numerous obscure whiskey-based drink recipes have been featured in this series from The Suffering Bastard to The Master Cleanser but let's be real for a moment: Over 90% of the time when you're not consuming worthy bourbon straight you're making it into an Old Fashioned. This is similar to how you either eat peanut butter directly out of the jar or jellify it into a PB&J. It's natural. There's no controversy.
But if you're going to make an Old Fashioned you should do so with care, style and panache. This means presenting it within a certain range of coolness; on the high end you're unemployed Ryan Gosling in Crazy, Stupid, Love making one for Emma Stone on a rainy night with a bottle of Pappy Van Winkle you just have randomly, because movies are based on reality. On the low end you're you, constructing it as directed here - and rejecting the inelegant watered-down travesty that uninformed or apathetic drinkers believe to be an Old Fashioned.
It's already the coolest drink you can make with whiskey, so let the recipe do the heavy lifting for you. If you force the issue and try to make it cooler you'll probably slip, your voice will crack, a fart might slip out - it's not worth the risk; just stop. Don't overthink this.
Start with an Old Fashioned glass and lay a single sugar cube in the center of it. This can be a cube or an asymmetrical sugar rock. Either way, pause to appreciate the conflicting geometry of the sugar within a cylinder. Don't rush. 
Moisten it with 3 dashes of Angostura bitters, then a quick soak with club soda or water. The cube will start to disintegrate; finish the job with a bar muddler. If you don't have one, improvise with confidence. I've used a Chapstick tube to muddle a sugar cube. But be gentle. You're in no hurry. You're not building the George Washington bridge here.
PROPER OLD FASHIONED

| Ingredient | quantity |
| --- | --- |
| Henry McKennA | 2 oz |
| ANGOSTURA BITTERS | 3 shakes |
| CLUB SODA | 1 splash |
| SUGAR | 1 cube |
| ICE | 1 large cube |
| ORANGE PEEL | landing strip |
Gently swish the glass so the sugar, bitters and club soda coat the insides. Now take a single, plus-sized ice cube - which like the sugar can be any shape (except the smooth wedges your freezer spits out) and lay it in the center of the glass. Admire the geometry. You're almost there.
You'll need an unconventional yet affordable rye or bourbon since you're not Mr. Gosling - so try Henry McKenna, which will give your Old Fashioned the essence of cloves, vanilla, caramel and pine. Pour it directly over the ice, which should crack audibly at least once while you're coating it to inform you that it's on your side and as committed to the drink as you are.
All that's left is your garnish. Take peeler and shave off a thin layer of orange peel no longer than your index finger. Lay it next to the ice. It's flawless. You're flawless. You're old fashioned. Your Old Fashioned.
---
The Playoff
I took my 8-year old to see four-time Grammy winner and multi-platinum recording artist "Weird Al" Yankovic last night. I once saw him play the Newport Music Hall in the mid-1990s and was blown away by how hard he worked to put on a chaotic, hilariously entertaining show. Two decades later and pushing 60 (he still looks 30) he's no different. 
@ramzy What if worlds collide and you do a situational for Weird Al and the bye week?

— Amy (@ALR_LBG) September 21, 2016
Yeah, what if. You've reached the end of The Situational and the surprise twist is that we're here today because Amy had this idea on Twitter while I was at the concert. Thanks, Amy.
Weird Al is a national treasure for a multitude of reasons, let alone for taking the summer of 2013's pop homage to misogyny and transforming it into a meticulously-crafted hate letter to Internet trolls for their proud failure to command 3rd grade punctuation and grammar.
If you don't possess the patience to wade through and digest all of the lyrics Al has squeezed into Word Crimes the TL;DR is Your Syntax Sucks and You Suck Too. The song won't switch a single offender from the Dark Side, because people who use your/you're and there/their/they're interchangeably simply do not care. To them, people who are vocal advocates for language competence are the real Nazis.
The message in Word Crimes isn't for the people who need it. It's for us - the monsters who see a word that ends with S and somehow, inexplicably, have the discipline to not throw an apostrophe in front of it for absolutely no goddamn reason. It's comfort food for the kids who paid attention in class, despite that class being wedged between lunch and recess.
Enjoy your bye week. Go Buck's.