This fall BTN will air "Green and White Days" from Michigan State's preseason camp.
They'll hire a famous Spartan with a familiar Hollywood voice like Tom Sizemore or James Caan to narrate it and America will be served a triumphant glimpse into the Big Ten champions' den; an exclusive peek at how excellence is made. It will be appointment television for Spartans the same way J.K. Simmons narrating Scarlet and Gray Days was for you.
That's all just a guess. I've got no insight into BTN's August programming, but Michigan State is in the CFB Playoff attempting to seize what Ohio State heisted for itself last season - and they could be rewarded with the spotlight the Buckeyes hogged for months on end. Sparty is two wins from the euphoria we all enjoyed for most of 2015 while no football was being played.
If they can win it they'll revel in a similar ride into next fall. MSU will be burning hot.
Think about what the Buckeyes savored leading up to this season: There was the requisite White House visit as well as the late night talk show circuit. Urban Meyer threw out ceremonial pitches for a number of baseball teams. Multiple players threw out ceremonial first pitches in Major League ballparks as well, and sat courtside at NBA games.
They mingled with celebrities. They danced on the red carpet at the ESPYs. Rock stars. All of them. The championship trophy was theirs. Alas; it's about to belong to someone else.
If there's a BTN preseason reality show it's unlikely its cameras will return to Columbus.
So there will be none of that for Ohio State in 2016. That spotlight they couldn't shake if they tried is now gone, circling this season's playoff teams waiting for the triumphant one to chase into next season. The Buckeyes will turn over a full quarter of their roster, minting several fresh millionaires and producing a fifth of the 1st round in the upcoming NFL draft. If there's a BTN preseason reality show, it's highly unlikely its cameras will be in Columbus.
The players who return next season should experience the deep hunger pangs that seemed to be missing too often during the title defense. It gets cold when the spotlight drifts away. They'll quickly realize how warm they were. This team of destiny has one game left, and fortunately it's an opponent at the top of every program's wish list.
Apathy is strictly forbidden this postseason. Let's get Situational.
---
The REBOUND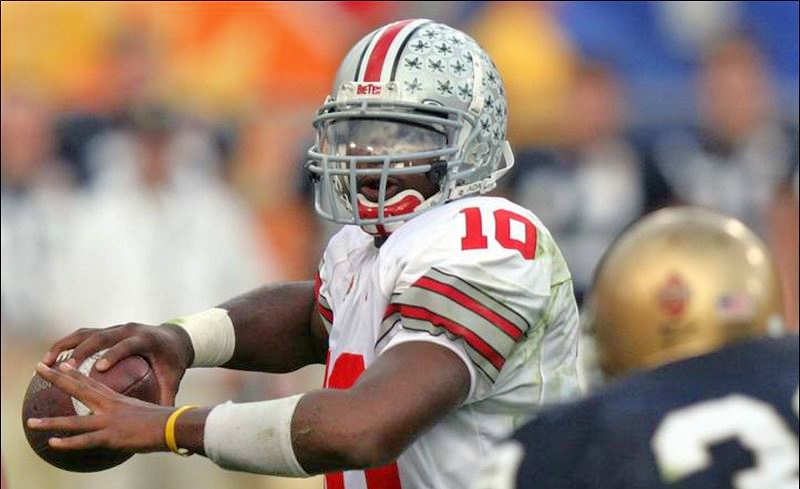 Ohio State was determined to get to Glendale, just not like this. It will have the indignity of serving as the title game's undercard on New Year's Day against the 8th-ranked Notre Dame Fighting Irish. It's a dream matchup - in any other era.
The teams last met half an hour to the east in Tempe 10 years ago this Jan. 2. The Buckeyes left that field victorious, determined to get to Glendale the following postseason - which they did (your memory may be failing you, but it happened - Urban Meyer was there and everything).
It was a simpler time: That Fiesta Bowl was presented by America's favorite inauthentic, overly-salted snack chip. This year's is sponsored by the Froggy Chode McNugget Commune, or something like that (too lazy to look it up). 
Ohio State's 2005 squad dropped two games; one to eventual BCS champion Texas and the other in State College at Penn State's first-ever Whiteout. A decade later those two losses still drip with all the same regret they did back then. How did Ryan Hamby drop that ball. What the hell was that game plan against Penn State.
Maybe you've blocked it out. After losing to the Nittany Lions Nick Mangold said:
Things weren't clicking for some reason. It just didn't seem like we could get two plays strung together.
Huh. Seems familiar, doesn't it.
Troy Smith, Antonio Pittman, Ted Ginn Jr, Santonio Holmes and all of their teammates were only able to muster 10 points; none in the 2nd half. One team - Central Michigan - scored fewer than the Buckeyes did against the Nittany Lions that season. The Buckeyes had a future Heisman winner, Super Bowl MVP and numerous NFL starters on the field at the same time.
It was an inexplicable evening. College football is like that sometimes. Its got a long history that routinely repeats itself - sometimes in astonishing, eerie fashion.
2015 is shaping up to be eerily similar to 2005, right down to the bowl opponent.
One month later those Buckeyes broke Michigan's black heart in Ann Arbor and won the conference but lost the tiebreaker due to that 10-point night in State College. They then flew to Arizona for one of college football's premium consolation prizes where they dismantled Notre Dame and then supplied the NFL draft with nine picks; five of whom were taken in the 1st round.
That preceding sentence is in play to repeat itself with exact precision on its 10th anniversary. Ohio State was determined to get to Glendale. Circumstances and regrets be damned; it should treat this trip like the reward that it is.
The 2005 Buckeyes did exactly that, and the way it beat down the Irish is how we still and will always remember them. Hopefully the 2015 Buckeyes will complete their story the same way.
---
The COVER CHARGE
Alas, Ezekiel Elliott didn't get a Heisman gala invitation so he's not going to New York City this weekend. But you still can!
For the low price of $600 - which is only slightly more than the cost of three Ohio State-Michigan tickets for next season - you can be present at the 81st Annual Heisman Memorial Trophy Gala and VIP cocktail reception. 
Maybe you want to go. Perhaps you have friends that would like to go with you - but you all want to sit together for the festivities. You're in luck - here are your options:
The 2015 Heisman Trophy Celebration | EVENTS AND ADMISSION

| PACKAGE | Price | HEISMAN Announcement CEREMONY | Gala | Ad in the Heisman Commemorative Journal | Photo w/Winner | VIP Reception | HEISMAN Memorabilia |
| --- | --- | --- | --- | --- | --- | --- | --- |
| Bronze | $10,000 | Two General Admission tickets | One table (10 people) | One Page; Full Color (was due by Nov 20) | Nope, sorry. | Not for you. | No. |
| Silver | $20,000 | Two VIP tickets including pre/post ESPN receptions, plus opportunity to buy two more for $1500/each | Two tables (20 people) | One Page; Full Color (was due by Nov 20) | Yes, for up to 20 guests | Nope, sorry. | Not for you. |
| Gold | $40,000 | Four VIP tickets including pre/post ESPN receptions | Four tables (40 people) | One Page; Full Color (was due by Nov 20) | Yes, for up to 40 guests | Yes. | Forty pieces of autographed memorabilia plus forty $40 gift certificates to buy more. |
Looking at those prices - especially with Zeke out of the running - it doesn't seem to be worth the money to make the trip and see one of three other guys get the hardware so many of us thought was sure to end up in #15's hands this Saturday.
But at least now you know how much you need for when J.T. Barrett gets invited next season. Start saving!
---
The Rant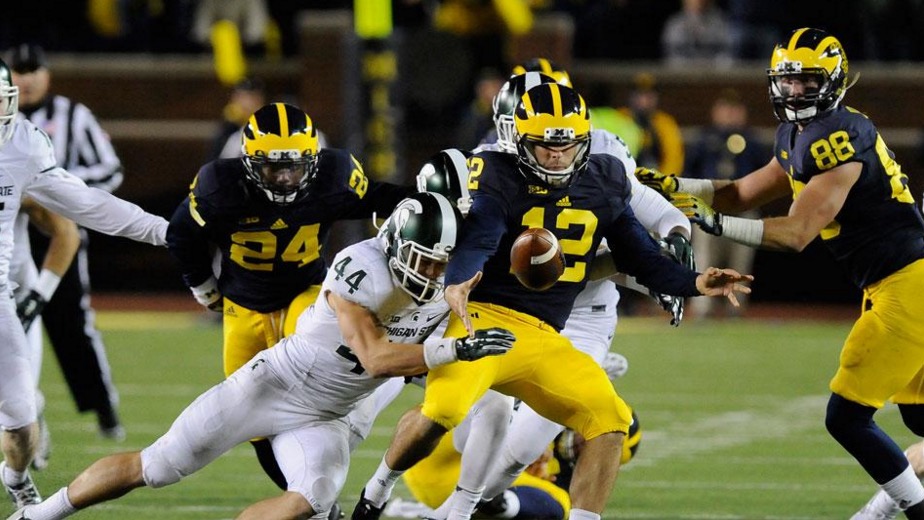 Michigan's clumsy punter didn't cost Ohio State the B1G East with his historic puntfail on October 17. Squandering the division and title run was all Ohio State's doing, at home on Nov. 21. Stop blaming the puntfail. It was glorious.
If you alter history by changing the outcome of one play you alter the course of history. Change one event and you cannot expect everything that took place afterwards to remain static. Watch Back to the Future sometime. It will all make sense.
Similarly, Arkansas' crazy lateral play didn't hand Alabama the SEC West. A lot of other stuff had to happen - and wasn't allowed to happen - because those two plays in Oxford and Ann Arbor did happen. You'll drive yourself crazy trying to blame the supernatural when in reality it was the Buckeyes losing the only game on their schedule they absolutely could not afford to lose that did them in.
Ohio State finished 7th and Iowa finished 5th. All that means is Iowa died closer to the finish line.
Another thing - Ohio State was going to be ranked outside of the top four, which means it was ranked Who Cares in this era where its goals are to win the conference, beat Michigan and make the CFB Playoff. Frustration over being ranked 7th instead of 5th only means Iowa died closer to the finish line.
You wanted the Rose Bowl? Iowa won its division and lost valiantly to Sparty. Ohio State lost at home to a double-digit underdog playing terrified, puckered football for almost all of 60 minutes. It's not Michigan's punter's fault this happened, and it's not Iowa's fault the Buckeyes didn't win the East the way it won the West.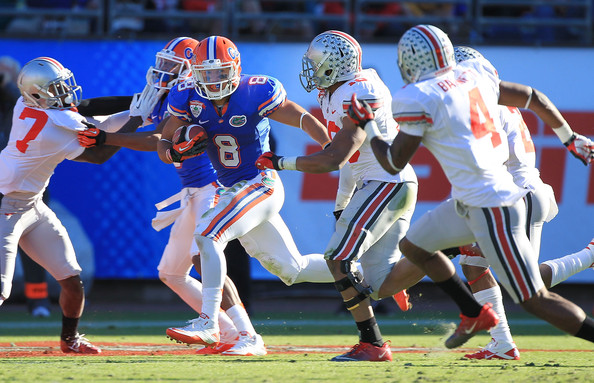 Since 2002 Ohio State has played in five postseason games to determine the national champion, including last season's twofer. The Bucks have landed in a dozen premium bowls (those aforementioned legacy BCS consolation prizes) including five trips to Arizona. Only the 2004 Mastercard Alamo and 2011 Taxslayer Should Have Self-Imposed a Postseason Ban Instead Dot Com Bowl are among the Dollar Store postseason games since that first glorious night in the desert.
Our diagnosis is fatigue from all of those BCS bowls. They're no longer special to you. To college kids and players they're still enormously special. Ironically those of us old enough to suffer from this fatigue are the spoiled children here, who still somehow think we deserve better.
And you know what - we're right. We absolutely can be both spoiled and deserving. We're Ohio State fans. It's part of the uniform.
---
The Bourbon
There is a bourbon for every situation. Sometimes the spirits and the events overlap, which means that where bourbon is concerned there can be more than one worthy choice.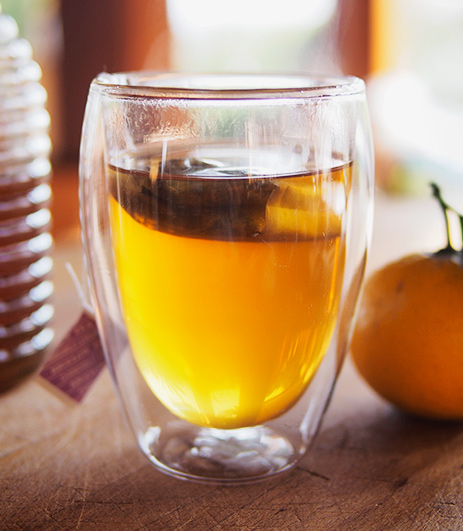 The previous edition of The Situational included instructions on how to make homemade Fireball (Firestarter) which at first glance seems like unnecessary labor, what with Fireball being available everywhere liquor is sold - and on the cheap - except that:
Fireball is also bullshit. Buying pre-flavored whiskey means you're ingesting lousy, lowest-shelf liquor suitable for industrial flavoring because there's no reason to use anything but the worst when you're going to overwhelm it with cinnamon anyway. 
You know what else is bullshit? Cough syrup. Expectorants and suppressants barely if at all reduce the gusto with which you hack up your dignity while having zero effect on the duration of your cough. They also taste medicinal, which sucks for something that's barely medicine - and they're expensive because sick people are also desperate, temporarily dumb people.
It's cold and flu season and you deserve better than cough syrup. Let's make Bourbotussin.
But Ramzy, you say, I can't drink bourbon at work. Well, two things: 1) That's too bad 2) Hey jerkstore, if you're sick you shouldn't be at work anyway. Stay home. You're contagious.
My palate generally prefers bourbons with high rye content, but Bourbotussin is made with chamomile tea which pairs significantly better with the sweetness of a high-corn bourbon (all bourbons are at least 51 percent corn). Hudson Baby is 100 percent corn; if you prefer a little rye in your Tussin you can use Michter's, Parker's Heritage, Old Scout Smooth Ambler, Rough Rider among others. Woodford also makes a corn bourbon I've never tried.
BOURBOTUSSIN

| INGREDIENT | AMOUNT |
| --- | --- |
| CORN Bourbon | 2oz |
| Chamomile Tea | 1/2 a mug |
| LOCAL HONEY | 1 Tbsp |
| Lemon | 2 thin slices |
On a budget? Old Charter is the call. Drop two shots of it into your favorite mug while wearing your favorite robe, favorite slippers and whining to your favorite person about how you feel like death. Offer them some Bourbotussin too; you're going to end up making them sick anyway. That's how winter works.
Make the tea on the stove and pour it into your mug along with some local honey (this is important both for fighting any allergies you may have concurrent to your cough as well as supporting the local bees in your community that work tirelessly for you). Stir it and add the two lemon slices.
Sip, wince and sip again. Finish your mug and then make yourself another. Goodnight, sweet prince. Get well soon.
---
The Playoff
Ohio State will not go 15-0 this season as we had previously fantasized. It might still finish 12-1 with a win over Notre Dame to go with a blowout victory in Ann Arbor - which would make 2015 one of the program's greatest football seasons ever.
Alas The Grind will still end without a national championship. It's bittersweet because the team that shows up next season won't have anything to defend. It will be Chasing again. The title is Gone.
Gone. There happens to be a fitting song here that was released on an album that arrived about a week before Vince Young broke your heart 10 years ago:
Gone is one of the most elaborate hip-hop composition songs you'll ever hear, sampling Otis Redding's It's Too Late and complemented by cameos from Cam'ron and Consequence. Its musical foundation is made from one piano, 10 violins, four violas, four cellos, percussion and Kanye aptly demonstrating why his musical arrogance is justified. 
The song appeared on 2005's Late Registration but was not one of the five singles released from it (you were too busy enjoying Gold Digger, Heard'em Say and Touch the Sky to care). Eight years later a lady named Marina Shifrin decided to quit her job and made a video of herself dancing to Gone in her deserted office in the middle of the night. 
Shifrin's resignation letter went viral and eight years after it wasn't released, Gone debuted at #18 on the Billboard Hot 100. It's among the highest-charting unreleased songs in American music history; loaded with undeniable talent...but it didn't win anything. It isn't even the best song on its own album - even though it's my personal favorite.
There seems to be quite a bit of that going around recently. It doesn't mean you still can't stubbornly enjoy it.
Go Bucks. Beat the Irish.