The debate over whether too much emphasis was being placed on college football heated up in 1935 with the Governor of Ohio, Martin L. Davey putting himself in the middle of it. In his first year in office, his comments about Ohio State's football program made headlines. 
Davey took a jab at Ohio State setting up athletes in government jobs and using it as a recruiting tool. He also called out the emphasis placed on football in higher education in, I repeat, 1935. 
After facing backlash, Davey backed down, but the damage was already done with head coach Francis Schmidt and newspaper outlets weighing in on the issue. 
From the October 15, 1935 issue of The Lantern: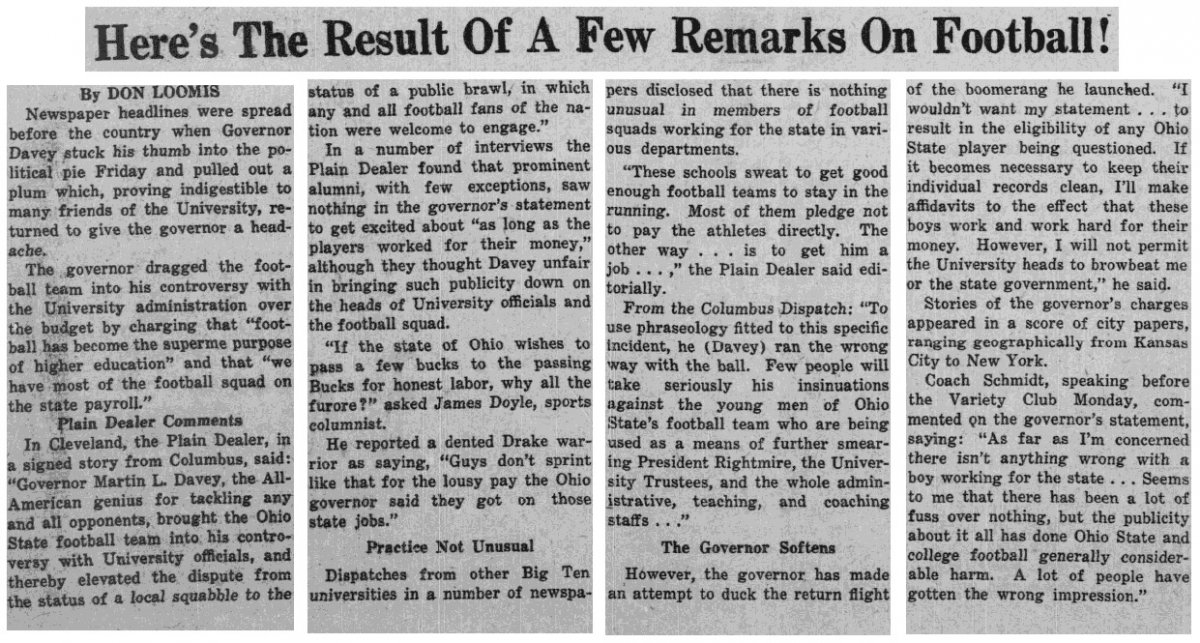 Political controversy aside, the Buckeye football team captured their first Big Ten title in 15 years finishing 5-0 in the Big Ten and 7-1 overall. With their perfect season wrecked by Notre Dame who scored 18 points in the final quarter for an upset, Davey's comments would become water under the bridge.