Austere. Beige. Bland. Boring. Dull.

The words above are all synonyms for the word vanilla, an adjective often used to describe the University of Iowa Football team. For over two decades, Kirk Ferentz has presided over the program in Iowa City, winning two Big Ten titles and making the conference championship game twice more despite employing a schematic philosophy that fails to excite both the hardcore and casual college football fan alike.
While much of that feeling comes from watching an offense whose playbook appears to not have been updated in a couple of decades, one could argue that the same is true of the Hawkeye defense as well. But the two units have long had contrasting results, and the same is true this fall. 
Although the Iowa offense is literally the worst in the nation through the first half of the 2022 campaign, the defense once again finds itself ranked among the nation's elite. Throughout Ferentz's tenure, his program has continually churned out one terrorizing defense after another, despite rarely recruiting at a high level.
One could argue that the Hawkeye defense has yet to face a test as tough as the one coming their way this Saturday in Ohio Stadium, but the same can be said for that Buckeye offense. Coming into the matchup, the Hawkeyes most recently faced two of the Big Ten's best teams in Michigan and Illinois, and although they failed to come away with a win against either, they did hold both opponents to their season lows in points and total yardage to this point.
As Ohio State looks to continue making its case for an invitation to the College Football Playoff, simply getting past Iowa won't be the goal. The Hawkeyes possess the 7th-best defense in terms of yards allowed and have surrendered more than 10 points just once, despite playing opposite an offense that has picked up fewer first downs than any other team in the nation and regularly loses the time of possession battle.
Simply put: while the Buckeyes aren't at much risk of losing outright to Ferentz and the Hawkeyes, there is a chance it could get ugly, hampering Ohio State's national perception and submarining C.J. Stroud's Heisman campaign.
"They're very good at what they do." Ryan Day said of the Hawkeye defense. "There's a reason they're ranked so high, and year in and year out they're one of the best defenses in the country."
That reason is the outstanding coaching of longtime coordinator Phil Parker and his staff. Parker has been at Iowa since Ferentz took over in 1999, coaching defensive backs before taking over coordinator duties from the legendary Norm Parker (no relation) following the latter's retirement in 2013. 
While the elder Parker set the standard in Iowa City by stressing fundamentals and ensuring every player knew their assignment inside and out, the younger has changed little since stepping into the role, with the exception of changing his base coverage from Cover 3 to Cover 4.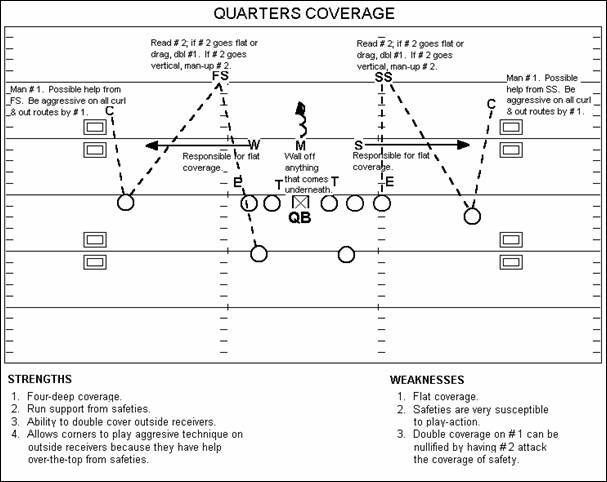 That base Cover 4 look (known as Quarters to many) can be seen on most early downs, with both safeties lined up deep at the snap. Unlike some of the man-match variations of quarters, which looks more like man-coverage (like what Alabama has long run in passing situations and Ohio State has begun doing as well under Jim Knowles), the version run by Iowa more resembles a true zone approach, with four deep defenders and three underneath.
This zone-match approach allows defenders to get their eyes on the quarterback and break quickly on the ball, eliminating runs after the catch.
"The structure is an umbrella [in the secondary] that's sound, that's slow to back up. That makes it easy to come down and add on the run," OSU offensive coordinator Kevin Wilson said of Iowa's defensive approach. "It all starts up front. When they stop the run it gets you on long yardage and their D-line is pushing the pocket and not giving the quarterback a lot of time to throw."
Much as Buckeye fans have seen from their own defensive front since the arrival of new coordinator Jim Knowles, Iowa's line does an excellent job of controlling opponents instead of simply seeking penetration, allowing them to shed blocks and leave ball carriers with nowhere to go.
Again, the credit here belongs to the Iowa defensive staff, which begins with Parker. Wilson's admiration for the veteran coach goes back to their days as assistants in the MAC when Wilson was working at Miami while Parker, a native of Lorain, Ohio, worked up I-75 at Toledo. 
"He's a great coach, I tried to hire him when I was at Indiana," Wilson said this week before detailing his admiration for Parker's defense. "Their players play with great leverage up front, they play with great hand discipline, they get off blocks, occupy double-teams and free up 'backers. Their eye discipline with their corners and safeties and the way they're fitting runs and passes. It's why they get their hands on so many balls because they're playing vision (and break) defense."
What Wilson describes is a defense that doesn't change much from week to week, adapting existing schemes to whatever the opponent brings its way. In many ways, it's the perfect example of what Jeff Hafley and Kerry Coombs attempted to build during their time running the OSU defense, allowing the players to keep everything in front of them and break quickly on the ball when it comes time to make a play.
But although Parker may not have the same raw talent at his disposal as his contemporaries in Columbus, his players have certainly proved capable of making their presence felt, whether it be a cornerback making a physical tackle or a safety picking off a pass.
"The underlying thing is they don't flash, but they have better quality players than they get credit for," Wilson says. "I think it's a credit again to the scheme, not only how it's coached but the players know it, and they've got really good players."
Perhaps no player in Parker's defense exemplifies this approach more than Cooper DeJean (#3), a positionless 4-star recruit who played quarterback during his high school career in the small town of Ida Grove, Iowa. Under Parker's tutelage, the sophomore has matured into a play-making defensive back, lining up both outside at corner and in the slot as a hybrid safety/linebacker who is comfortable both in pass coverage and while making a physical tackle.
The Hawkeyes rarely employ man-coverage in the secondary on early downs, and blitz even more infrequently in such situations. Once they get an opponent into a 3rd down passing situation, however, Parker will get more aggressive with his play-calling.
"They don't do a ton, but when they do change it up, it's very, very effective," Day said of the Hawkeyes.
When Iowa does send a blitz, they will almost always employ a deep zone behind it, mitigating the risk of giving up a big play. It's no coincidence that the Hawkeyes have allowed the third-fewest amount of plays of 10+ yards this season and rank first in allowing the fewest plays of 30+ yards.
With an offense that seems allergic to creating big plays of its own, there is no wonder that Ferentz has tasked his defense with forcing opponents to dink and dunk their way down the field, even if it means losing the time of possession battle. The Hawkeyes are happy to play the field position battle and make an offense string together a drive of 10 plays or more in order to put points on the board.
But, as their record has proven, this approach does come with a downside. The Hawkeyes simply don't have as many available answers for opponents who can stress the weak points in the system. 
For instance, Michigan used Iowa's insistence on maintaining a two-deep shell in the secondary by sending jet motion toward the two receiver side, forcing the middle linebacker to shift over and account for a potential outside handoff rather than have a safety spin down into the box. As a result, no defender was in the A gap as the Wolverines handed the ball off on an inside run after faking the sweep, giving the offense more blockers at the point of attack than there were defenders.
As a team that relies heavily on zone coverage, the Hawkeyes are liable to give up pass concepts that flood one part of the field with more receivers than there are defenders. For instance, three-level concepts that stretch the defense vertically on one side can put the underneath zone defender in conflict, forced to choose between guarding the intermediate route behind him or the check-down in front.
Such route concepts are dependent on good QB play, something the Hawkeyes haven't seen much this season, outside of the Wolverines. But Stroud has proven capable of executing such concepts time and time again since assuming the starter's role in Columbus, and the Hawkeyes are assuredly preparing for a heavy dose this weekend.
But simply repping their zone coverage against expected concepts likely won't be enough for Parker and his team to hold the Buckeyes at bay. 
With second and third-level defenders expected to step up and make tackles underneath, they can get caught looking in the backfield while receivers race past them, a point magnified by the disparity in recruiting rankings between Iowa and Ohio State. Simply put, although Parker does quite a bit to minimize his players' relative weaknesses, there is only so much he can do when a defensive back is late to turn and run with a receiver.
With Stroud under center and the country's best group of wide receivers, the Buckeyes ought to be able to expose the Hawkeye defense in similar ways. Given how little of a threat is posed by the Iowa offense, the game may effectively be over if Ohio State amasses a two-score lead. 
But that assumes the Buckeyes are able to execute more often than their opponents. Parker's defense is rarely out of position, nor does it miss tackles. If the Buckeyes show up assuming they are in for an easy afternoon in the Horseshoe, they may be in for a rude awakening.
Based on his comments this week, however, Day certainly isn't taking the task ahead of his team lightly.
"The tape shows that they're really, really good. When you're a strong offense, when you play a really good defense, it shows what you really are."