"Ryan Day enhanced our offense. It's been very successful."

While much was made of Kevin Wilson's hiring as the new coordinator of Urban Meyer's offense last winter, it's far easier to see the fingerprints of another addition to the coaching staff through five games of the 2017 season. Though Ohio State sits at 4-1, winning all the games they should have but dropping the home opener to a very talented Oklahoma squad, the Buckeyes have moved the ball with ease in each of their victories thanks in large part to the efforts and knowledge of quarterbacks coach Ryan Day.
Day, as many of you know, is a protege of Chip Kelly, having both played and coached under Kelly at New Hampshire before joining him at the NFL level in both Philadelphia and San Francisco. While Day also spent a year as a graduate assistant for Meyer in Gainesville, his philosophies on the game have certainly been influenced most by the man who helped him set numerous passing records as a player.
To many, the addition of Day seemed to be the latest in a long history of Meyer raiding Kelly's closet for secrets, having famously visited both Eugene and Philadelphia in the past. The head man in Columbus has a clear affinity for the way Kelly does things and calls him one of his 'best friends' in the profession. 
It was Kelly who introduced Meyer to the practice of tracking hydration, sleep, and the heart rates of his players, reminders for which now appear all over the Woody Hayes Athletic Center. Kelly also let Meyer watch practice closely during his year off from coaching, a move that was questioned by some of the Oregon staff as the "retired coach" feverishly took notes and tried to take video on his cell phone before security finally intervened.
On the surface, the visit was for a segment Meyer and Kelly for College Gameday in which the Ducks' leader broke down his then-revolutionary offense. Many other coaches have tried to emulate Kelly's success from afar, but Meyer seemed more interested in going directly to the source.
Of course, both coaches developed their own variants of the 'spread-to-run' offense, taking option football to new heights and winning countless games along the way. But as Meyer looked to fix a passing game that has struggled over the past two seasons, few expected Kelly's former pupil to spark the Buckeyes' aerial attack so effectively.
Through five seasons in Columbus, Meyer's teams have never finished above 52nd nationally in passing yards-per-game. Yet, as of this week, the Buckeyes sit 13th in that ranking, with Day's (and Kelly's) fingerprints all over the results.
Almost as soon as Johnnie Dixon raced to the end zone after catching a short curl route in the third quarter of Ohio State's opener, analysts like Chris B. Brown (@SmartFootball) who have covered Kelly for years recognized the play as one of his longtime favorites. But while the OSU wide receivers ran circles around the Indiana defense that night, the question became not about how the concept worked, but if and how it would be packaged moving forward to prevent defenses from identifying it before the snap.
Luckily, Day came prepared.
"Ryan Day brought us that whole package to us. It's been dynamic," Meyer said of the Mesh concept Kelly adapted from former St Louis Rams coach Mike Martz. "The big hits we had against Indiana were the same package. So now about seven, eight different concepts off of that." 
Kelly obviously wasn't the first to think of packaging the same plays in different personnel groups and formations to hide an offense's plans, as coaches have been doing so for decades. But doing so is key for such simple and well-known concepts like Mesh.
As 'Air Raid' pioneer and Mesh godfather Mike Leach said in 2005,
"There's two ways to make it more complex for the defense. One is to have a whole bunch of different plays, but that's no good because then the offense experiences as much complexity as the defense.

"Another is a small number of plays and run it out of lots of different formations. That way, you don't have to teach a guy a new thing to do, you just have to teach him new places to stand."
But Mesh isn't the only passing concept Day brought with him. As the interview with Kelly above showed, his teams have long been proponents of the bubble screen, an innovation the Buckeyes immediately turned to after struggling in the loss to the Sooners.
Yet as many fans were wary to embrace a concept they'd seen their defense blow up countless times over the years, they failed to grasp what its presence could do for the offense as a whole. As Marcus Mariota detailed for Jon Gruden in the spring of 2015, when packaged with other concepts like Y-Cross, a longtime favorite of Meyer's, the bubble can open up all kinds of windows downfield.
Despite the insistence from the same group of doubters that savvy defenses like those seen in the college football playoff would never bite on such an obvious play, Day has seen it work up close at the NFL level (as detailed by Brown).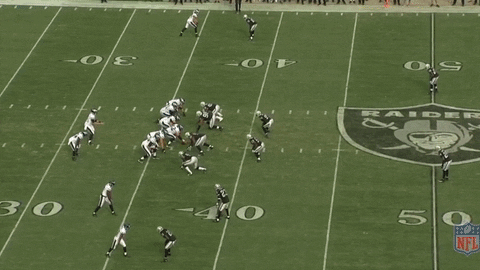 Just as he did with Rams Mesh, Day installed this concept immediately upon his arrival, helping to finally reignite a downfield passing game that had been largely dormant in recent years.
While many of the Buckeyes' biggest passing plays have come from the open-field running ability of players like Dixon and Parris Campbell, Bubble Y-Over (aka 'Saints') was a big part of the game plan against Rutgers, leading directly to Binjimen Victor's 23-yard touchdown catch in the third quarter.
However, Kelly's influence hasn't just been limited to the playbook, but to the way those plays are called as well. Meyer has always claimed to desire a more uptempo offense, but now he finally has one that runs at the same speed as Kelly's.
Ohio State offensive Pace Under Urban Meyer

| Season | Avg T.o.p/game (in seconds) | # of games | total Time | total # of plays | average time/play |
| --- | --- | --- | --- | --- | --- |
| 2017 | 1,571 | 5 | 7,855 | 376 | 20.89 secs |
| 2016 | 1,990 | 13 | 25,870 | 992 | 26.08 secs |
| 2015 | 1,755 | 13 | 22,815 | 892 | 25.58 secs |
| 2014 | 1,890 | 14 | 26,460 | 1,099 | 24.08 secs |
| 2013 | 1,917 | 14 | 26,838 | 1,003 | 26.76 secs |
| 2012 | 1,807 | 12 | 21,684 | 837 | 25.91 secs |
During his four years leading the Ducks, Kelly's teams averaged 21.38 seconds-per-play, peaking at 20.67 in his final season in 2012. As the Buckeyes have transitioned to calling far more run-pass options this fall, that speed is critical to catching a defense out of position and forcing them into mistakes against an otherwise simple play.
Though Wilson has undoubtedly made an impact on his own with the way game plans are developed and the play calls are sequenced, it's impossible to ignore Day's roll in the reemergence of Ohio State's offense. While the true tests are still to come, it's clear that the unit is doing what it must to leave the shaky performances in the past.
As Meyer noted in his press conference yesterday, "He's made – a lot of times they get questioned about when you hire a coach, do you let them enhance your offense, Ryan Day enhanced our offense. It's been very successful."