In 2008, Jim Tressel and the Ohio State Buckeyes decided that the passing game was optional.
And not in the sense that the read option play should be an integral part of the passing game (though that would've been smart), but more in the sense of "passing the football is a dangerous and dumb idea created by communists in the 1950's and we refuse to fall into their insidious plot."
For an outside observer like myself, this was incredibly frustrating. In part because the forward pass was actually smuggled to the United States from Fiji under the guise of selling us bottled water (everyone knows that), but also because it led to some embarrassing losses against better, more balanced teams (USC, Penn State), and an infuriating loss against a quality opponent they should've beaten (Texas).
A few stats about the passing game in 2008, which saw Terrelle Pryor and Todd Boeckman split passing duties for the Buckeyes:
A total of 1953 passing yards, of which the legendary Joe Bauserman had 22, and this amounted to just a hair over 150 yards per game.
Those yards came on 264 passing attempts, and a grand total of 160 of those were completed.
Ohio State ran the ball 534 times in 2008.
Against USC, a game they lost 35-3, the Buckeyes passed for 136 yards on a hilarious-if-it-didn't-make-me-so-angry-at-the-time 30 attempts.
Brian Hartline, Brian Robiskie, and Dane Sanzenbacher were all starters. Robiskie had as many catches (42) as Hartline and Sanzenbacher combined, but Hartline averaged 22.8 yards per reception and Robiskie averaged 12.7 (Sanzenbacher averaged 13.0).
Hartline probably had plenty reason to be upset. His friend Todd Boeckman, at that point a 5th year senior, was getting benched in favor of another player. And while that player might've been named Terrelle Pryor, the results still weren't showing up offensively.
"It was tough more from the point that Todd is a great friend and you want to see the best for him," said Hartline, who asked Boeckman to be a groomsman in his wedding this summer. "To know he goes to the bench, it was tough. What do you say to the guy? ... It's not the fact that (Brian Robiskie) or my stats were going to suffer through the transition, but it was just from a friendship point."
There are a number of ways that you can read that quote from 2008, but Hartline was right: he went from catching 52 passes in 2007 to just 21 the next season.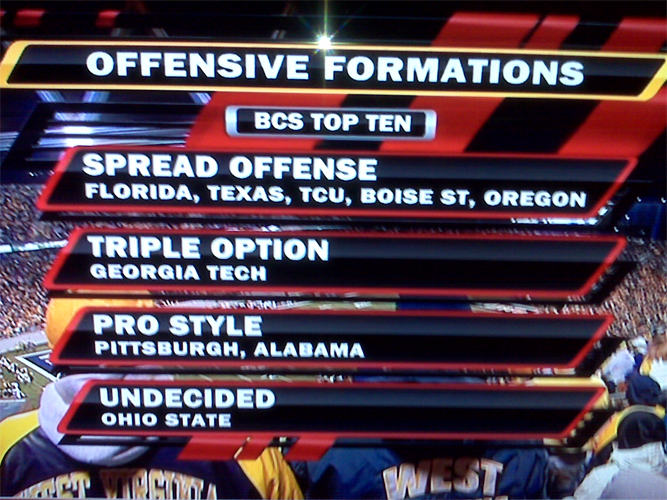 This wasn't just a temporary frustration for either Ohio State wideouts or fans of passing the ball in general. Under Tressel, Ohio State's passing game was occasionally competent and at rare times fantastic, but that always seemed to be a quirk of fate rather than the result of intentional planning. In fact, the offense as a whole rarely seemed to be a result of intentional planning, which is why guys like offensive coordinator Jim Bollman became the butt of approximately twelve trillion jokes.
That has changed, of course, although I'd be remiss if I didn't point out that Ohio State's passing game was also frequently in flux under Urban Meyer; in 2015, for example, Ohio State had the 100th ranked passing offense in the country, largely due to poor gameplanning and a ridiculous quarterback competition that dragged way, way too far into the season, echoing 2008 in the dumbest possible way.
Brian Hartline joined the Ohio State staff as a graduate assistant in 2017, the same year Ryan Day was hired as co-offensive coordinator and quarterbacks coach. The rise of both men has coincided with the longest sustained period of Buckeye passing excellence since the 1990's, and, recruiting elite wide receivers is a huge part of that equation.
It is a groundbreaking change from the way that the team functioned just over a decade ago. In 2008, Ohio State quarterbacks threw for 17 touchdowns. In 2021, C.J. Stroud had that many by the second week of October, and he'd finish with 44 of Ohio State's 46 touchdown passes.
At last, after a collegiate career that ended in a disappointing fashion while playing in a nonsensical offensive system, Brian Hartline has his revenge. His head coach is an offensive mastermind that loves airing it out, he has an astronomically talented wide receiver room (which includes possibly the best receiver in the country), and he keeps pulling in the best high school receiver talent in the country.
With all that considered, maybe it isn't that shocking that Hartline is thoroughly enjoying what he's doing now and (we hope) plans to keep doing it for a long time.