There's no confusion about the Buckeyes' expectations this season.
It's national championship or bust.
In pursuit of that goal, there's little doubt Ohio State's star players will have to live up to the billing – as high of a bar as that may be for preseason All-Americans like C.J. Stroud, Jaxon Smith-Njigba and TreVeyon Henderson. But if the Buckeyes are going to hoist the most coveted trophy in the sport by season's end, they'll also need a number of players with less clearly defined roles to step up and make an impact.
Given the talent stocked up at Ohio State, there are potential X-factor performers littered up and down the scarlet and gray roster in 2022. With the Buckeyes' Week 1 matchup just two weeks away, we're continuing our season preview by highlighting the Ohio State players who fit that mold.
A closer look at 11 Buckeyes with a chance to help Ohio State go the extra mile as it begins its march toward the apex of the college football landscape this season.
Offense
WR Julian Fleming
Brian Hartline's wide receiver room is so stacked with talent that even if the Buckeyes lost one of their potential starters, they'd probably be just fine. After all, the Ohio State pass attack got along just fine after the transfer of Jameson Williams a year ago. But if Julian Fleming lives up to his five-star billing as a junior, C.J. Stroud and company could operate in a capacity as of yet unforeseen at Ohio State. 
Just as some were ready to write him off amid injuries and breakout performances from his peers, Fleming appears to be holding off Emeka Egbuka for a starting job at wideout this preseason. Perhaps the pair might alternate throughout the year, but Fleming's status as an Iron Buckeye seems to confirm Ryan Day's notion that he's had his best offseason yet entering 2022.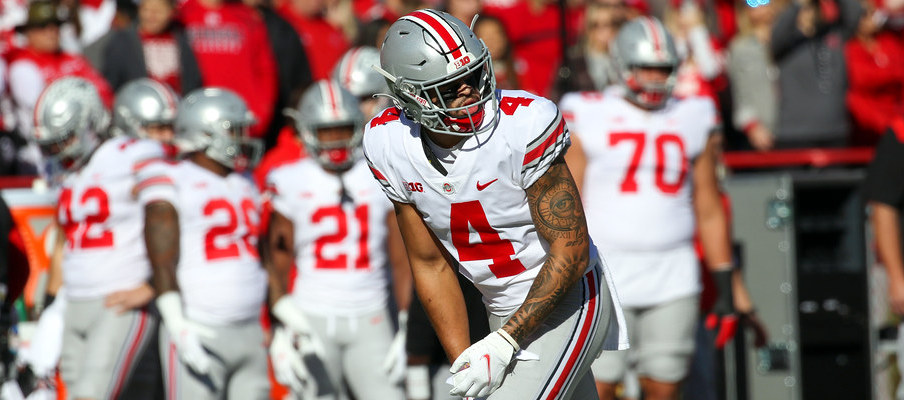 OL Josh Fryar
The sixth man on Ohio State's offensive line played no small role for the Buckeyes a season ago. With 459 snaps logged in 2021, Matt Jones received more than every Ohio State offensive player besides C.J. Stroud and the starting five offensive linemen. Jones will be a regular starter this year, and with the depth of the front line in question, Josh Fryar's game-readiness will be all the more important. 
Fryar has long been considered one of the Buckeyes' top reserves along the offensive line, but his progress was slowed by a torn ACL suffered in preseason warmups in Ann Arbor toward the end of this past year. Now nearly back to full health, Ohio State will need him more than ever before as the 2022 season begins.
TE Gee Scott Jr.
Even with a credentialed pass catcher in Jeremy Ruckert at the position, Ohio State still found a way to seldomly target its tight ends last season. When top-15 wide receiver recruit Gee Scott Jr. opted to switch to the position in 2021, fans salivated over the possibility that he could change all that. 
Scott won't be the top tight end on the depth chart in 2022, with Cade Stover and Mitch Rossi appearing to hold the two top spots entering the season, but his potential as a change-up playmaker at the position is still tantalizing. Should Scott's blocking ability continue to improve, over the course of the season, perhaps we'll see more of him than ever before this year.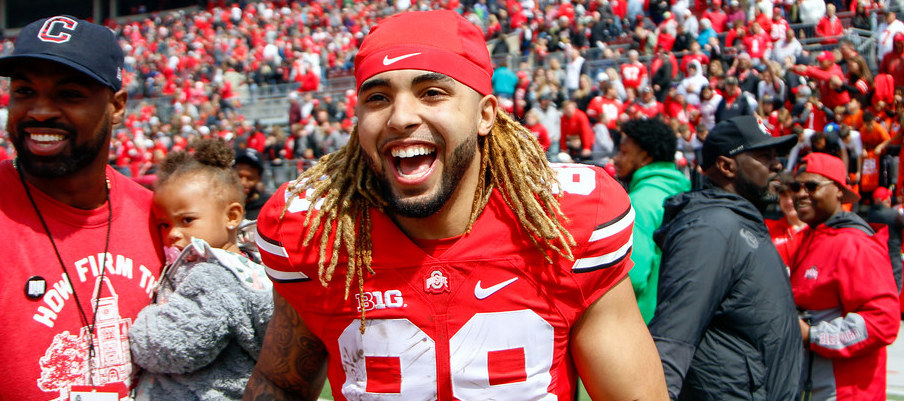 Defense
DE Jack Sawyer
The Jack position has been a primary point of intrigue surrounding Jim Knowles' defensive scheme since he was hired to replace Kerry Coombs in December. By the middle of spring, we learned who the top candidate for the hybrid defensive end/linebacker position is. That hasn't changed just two weeks before the season begins, as sophomore pass rusher Jack Sawyer still seems to be the Buckeye best suited to occupy the position for Knowles and company. 
Sawyer has bulked up over the offseason and appears more equipped to handle the physical demands of Big Ten offensive lineman in his second year. Perhaps the ambiguity of his position on the field as a Jack will free Sawyer up to wreak havoc on opposing offenses, which could make him a vital cog for the Buckeye defense this season.
S Kourt Williams
Even if Josh Proctor locks down Knowles' starting bandit position, as evidenced by most of the practice reps we saw this preseason, Kourt Williams will likely play an integral role for the back end of the Buckeye defense in 2022. At 6-foot-1, 220 pounds, Williams possesses the type of hybrid build that could make him an ideal run-stopping safety when the Buckeyes match up with two-tight end sets and run-heavy attacks. With teams like Notre Dame and Wisconsin on the schedule this season, that won't be an ancillary need for Ohio State. 
A first-time captain in 2022, Williams will make a mark on the field and in the locker room.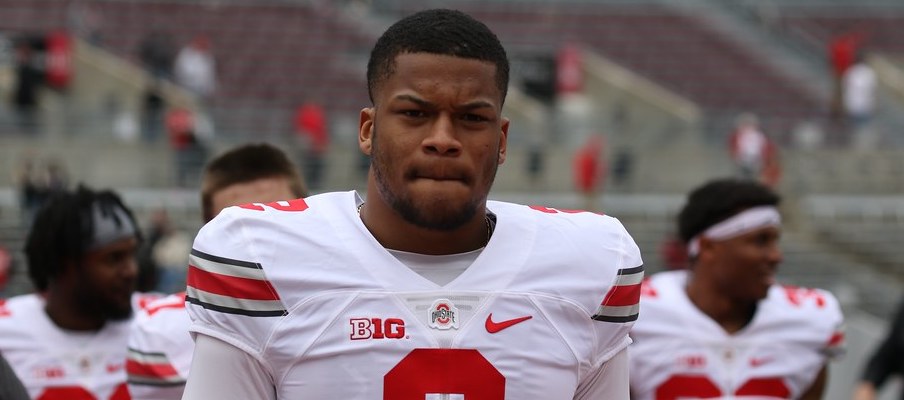 DT Tyleik Williams
A pleasant surprise as a true freshman, Tyleik Williams might just emerge as a true star at defensive tackle in his second season with the Buckeyes. The four-star prospect was second on the team with five sacks despite playing just 183 snaps all season, and both of those totals could climb in 2022. Williams has shed 45 pounds since arriving in Columbus in 2021, and he said the excess weight and subsequent fatigue were what stopped him from receiving more playing time a year ago. 
His athletic feats over the offseason have wowed Day and the Buckeye coaches, and expectations are high for what Williams could bring to the table this season.
CB Jordan Hancock
Ever since Cameron Brown opted to return to Ohio State for a fifth season in December, the Buckeyes' starting cornerback pairing for 2022 appeared to be set. With Brown back and breakout 2021 defensive star Denzel Burke just a sophomore, new cornerbacks coach Tim Walton inherited a rock-solid duo at the top of the depth chart. But given Brown's injury history over the past two years, the importance of a game-ready third option can't be overstated, and that's what Jordan Hanock figures to give Ohio State in 2022. 
The top-100 2021 prospect suffered a mid-camp setback with a leg injury in August, but received rave reviews all spring as he positioned himself among the three best corners on the roster. Even without an injury to Burke or Brown, Hancock will still see plenty of time in 2022.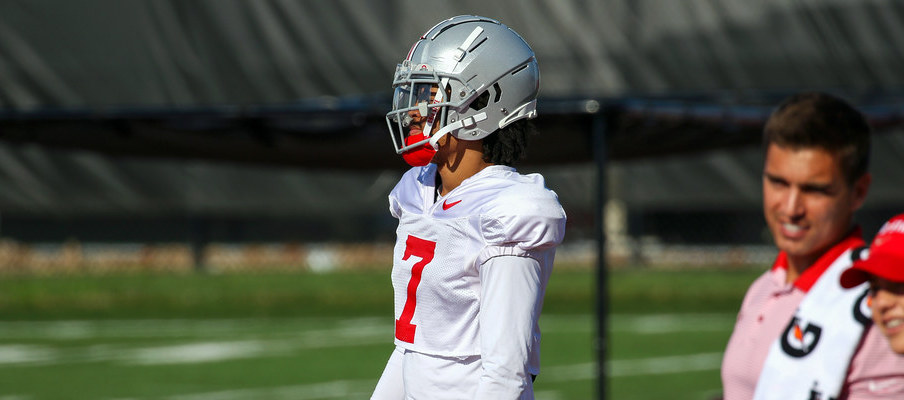 DT Mike Hall
Mike Hall received far less playing time than Williams as a true freshman, but the praise he's received ahead of his second year in the program has been right on par with his classmate. Johnson said he expects "great things" from Hall, who he said quickly ascended from the third-team defense to run with the ones and twos this preseason. Even Williams himself has been in awe of the Ohio native at times, saying Hall's "potential is crazy" and that "you can see it in practice." 
If Hall can prove that in games as a redshirt freshman, his production will be a bonus for Ohio State's defensive line.
S Lathan Ransom
When Lathan Ransom suffered a leg fracture in the final game of the 2021 season, his status for the start of his junior year was immediately called into question. But the Arizona native made an expeditious recovery over the offseason to provide some much-needed depth to the Ohio State safety room. 
Exactly where Ransom will spend most of his snaps is still to be determined, as Knowles said he's played all three safety positions since coming back from injury this fall. But Knowles seemed certain that Ransom will make a difference for the Buckeye secondary in whatever role he's given. Ransom played second-string free safety for Ohio State in its open practice back on April 11, and Knowles said the combination of him and Kourt Williams could negate the need for a Sam linebacker to be employed this season.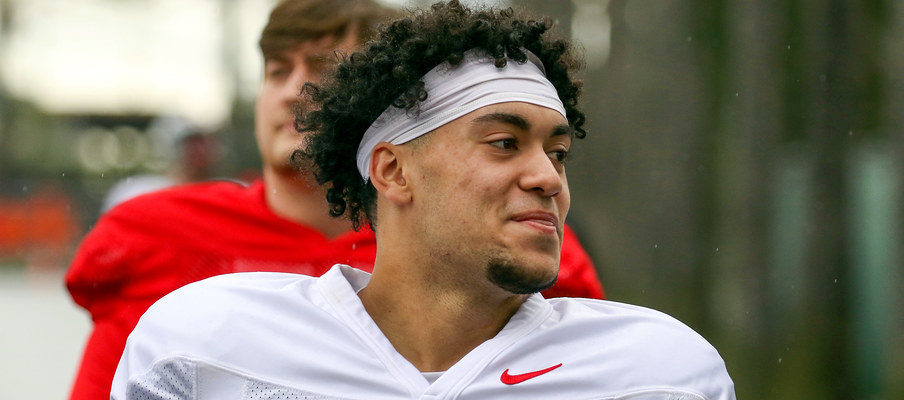 LB Chip Trayanum
You might not have thought much of Chip Traynaum's potential to see the field at linebacker this season when he transferred into Ohio State as an Arizona State running back. If you've heard his new Buckeye teammates talk about him in the months since, you might think differently. Every Buckeye linebacker interviewed in mid-August agreed that Trayanum is the fastest player in the position group, and each also mentioned him among the strongest player in the room. Teradja Mitchell called Trayanum "one of the most athletic people I've seen come through this facility," and that has aided the Akron native in earning second-team reps in practice this preseason.
 If Trayanum's trajectory continues, he might just become the top backup linebacker on the team as he pursues a role for the Buckeyes in his first season in Columbus.
DE Tyler Friday
There are so many returning names populating the Ohio State defensive line room that it might be easy to forget about a veteran who was sidelined for all of last season. But if Larry Johnson is to be believed, fifth-year defensive end Tyler Friday "could play a lot" for the Buckeyes in 2022 after making a full recovery from a preseason ACL tear suffered last August. A first-time team captain this year, Friday says he's a better all-around player on the field as well since rehabbing his injury, and brings the experience of 26 collegiate game appearances and five starts to the Buckeye front line. 
It may be too much to expect a massive impact from Friday, who is still waiting on a true breakout moment in scarlet and gray, but the newly-minted captain might just sneak up on people on nonetheless.