On January 28, Kerry Coombs took a flight out to Virginia Beach, setting aside a day to meet with both the father (Deon Glover) and head coach (James Yeager) of No. 1-ranked cornerback Tony Grimes at Princess Anne High School.
He walked into the place and owned the room, unapologetically exuding confidence, and he didn't mince any words.
"Coach Kerry said no one in the country can develop Tony like him," Glover told Eleven Warriors shortly after that January visit. "He said that he is the absolute best corners coach in football. He said he's not cocky or arrogant, nor will he apologize for saying what he said. That's just what he believes. He said the numbers don't lie. He said no other corner coach can say they had two first-round draft picks in the same year."
Some pretty strong words from Coombs, whose reputation for having put five cornerbacks into the first round of the NFL Draft is well-known. And it won't surprise many of you to know that never-leave-a-doubt-you're-the-best attitude has always been in Coombs' blood and part of his teaching method. 
Trammell Williams, who put together the training and nutrition regimen that led to Miyan Williams' physical transformation, also knows what it's like to be coached by Coombs.
Williams played for Coombs both at Colerain High School and the University of Cincinnati during the end of Coombs' tenure as a high school coach and the beginning of his college coaching career. 
A running back at Colerain, Williams helped lead the Cardinals to a 24-2 record and Greater Miami Conference and district championships during his final two seasons. In those two seasons, he rushed for a combined 2,152 yards to earn back-to-back All-GMC honors, including 1,122 yards rushing and 17 touchdowns as a junior.
As a sophomore, though, is when the Cardinals cemented themselves in the history books, capturing Colerain's first-and-only state championship in football. In his third-to-last season as Colerain head coach – a tenure that started in 1991 – Coombs was running the ship, and he ran it aggressively.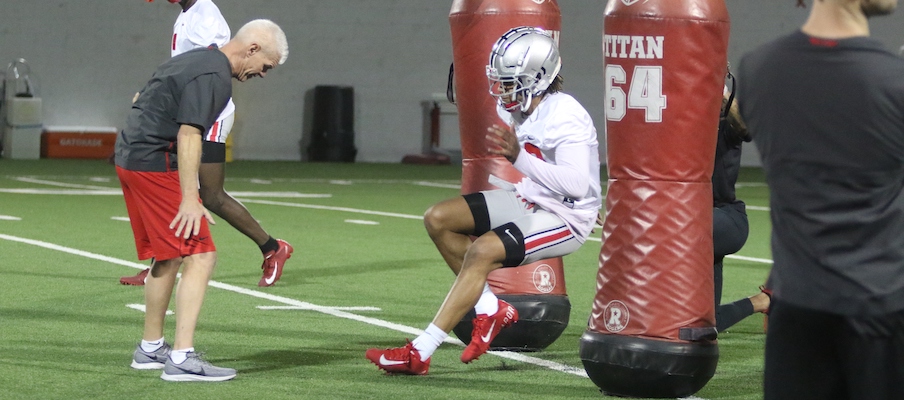 According to Williams, Coombs brought the same energy and leave-no-doubt approach back then that he does to this day.
"He instilled that (confidence) in his team," Williams said. "When we played, it wasn't necessarily 'Is it gonna be a battle?' It was 'How much are we gonna win by?' It's not about to be a game. It's how much are we gonna win by? That was his mindset, and that became our mindset. It's a winner's mindset."
That mindset, well, worked about as perfectly as you could hope for. 
A team loaded with talent and one that is argued to be one of the best high school teams of that decade – one featuring future Buckeye defensive back Eugene Clifford, a five-star safety ranked No. 1 at the position who went on to earn the 2006 Ohio Division I Defensive Player of the Year and a U.S. All-American Bowl invite – blitzed through its competition each and every game that season. 
Colerain went 15-0 that year, outscoring opponents 695-98, including 191-22 in a five-game playoff run that culminated in a 50-10 win over Canton McKinley to capture the Division I state championship.
(More on Colerain's impressive season can be read in this piece by WCPO's Tom Ramstetter.)
Williams says Coombs led the charge in getting that team to believe it could accomplish what it did that season, and he believes continuing to have that mindset is what's led Coombs to career success. 
"There's no fabrication with Coach Coombs," Williams said. "That's him, on and off the field. He's always ready to go. He'll have you ready to run through a brick wall. He's a great motivator, and he's always been like that. He helped mold me into a great player. Coach Coombs used to be on me a lot. And now that I'm a coach, I understand it. Coach Coombs wasn't no joke."
"He instilled that (confidence) in his team," Williams said. "When we played, it wasn't necessarily 'Is it gonna be a battle?' It was 'How much are we gonna win by?'"– tramell williams, kerry coombs' former player at colerain high school and the university of cincinnati
It's not just on the field and in the locker room where Coombs brings it. His recruiting prowess is as well-known as his energy. And while there's not exactly a secret to the success, so to speak, Williams did share some firsthand insight into why Coombs is able to command respect amongst recruits, their families and their coaches.
"He's a real dude. He's gonna shoot it to you straight," Williams said. "He's not about to fluff or stroke your ego. He's gonna tell you straight out – if you wanna be great, this is the place to be; if you don't, then, shit, go somewhere else. That's his attitude. He ain't about to stroke your ego like a lot of other guys do. He'll shoot it straight to you, and I feel like people respect that. I know I do. As a player, you know where everywhere else people are telling you how great and beautiful and how good you can be, he's gonna give you the facts. People wanna play for a guy like that."
What makes Williams' details of Coombs' approach even more interesting is that Williams was on Coombs' final team at Colerain in 2006 and his first team at Cincinnati in 2007, and Coombs' presence – even though he was coaching the defensive backs – helped Williams transition to college. 
"It was great to have somebody that understood sort of where I came from, and he knew me on a more personal level because I was one of his players at Colerain," Williams said. 
That year, Williams redshirted as first-year head coach Brian Kelly led the Bearcats from an 8-5 record the previous year to a 10-3 finish and a win over Southern Miss in the PapaJohns.com Bowl.
Over the next two seasons, Cincinnati went a combined 23-4 with appearances in the Orange Bowl and Sugar Bowl. The program hasn't returned to a New Year's Six Bowl since. 
"It's crazy because when you're living it, you don't realize how crazy it was," Williams said. "Then you look back 10 years later and it's like those were the golden years of UC, and we were just living it. We didn't realize how special it was at the time."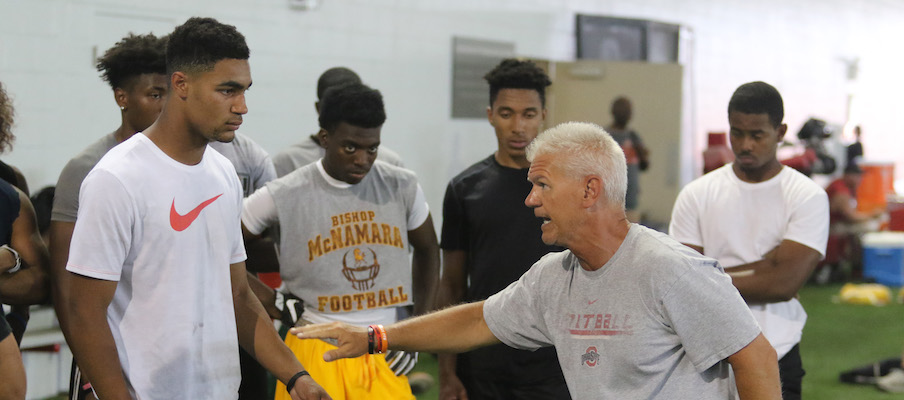 Though Williams says he is only able to see Coombs occasionally these days, he says the two maintain a good relationship from his playing days. And though Coombs has gone on to be a college football national champion and came within one game of a Super Bowl appearance with the Tennessee Titans, one of the main reasons he's still able to continue his success is because of his work ethic.
"He's a grinder, man," Williams said. "People say they grind, but they don't. He put the work in. He genuinely cares about his guys so he's gonna really put the work in to critique them to get those guys to prove they're the best at what they do. You might do a couple good things, but he's gonna address the bad things you do to make you perfect your craft so you're a better all-around player. Mentally, you become a student of the game. 
"From what I see, he puts the work in and knows his shit. So when he's working with you or giving you advice, you know it's not no bull, and he's not just saying that for nothing. 
The phrase that's often said when discussing the defensive backs Ohio State has put into the NFL is "the numbers speak for themselves." 
The same could be said for Coombs' track record.
"When I was playing, there were guys going to the league, and that's from UC," Williams said. "So his track record is real. He's been doing this. This is nothing new just because he's at a power school now. He's been putting good product in the NFL. 
"I haven't seen Coach Coombs work with them in a while, but I remember how he was with his guys and seeing the work he put in back then at UC and Colerain. I remember seeing how he was then, and since then, he's improved tremendously. If he was on a level like that when he was coaching me, I know he's a fucking guru at what he does now."