The arrogance isn't exactly unfounded.
Buckeye fans expect their recruiting classes to be shiny and coveted, every year, from the highest-rated recruit whose commitment ceremony was nationally televised all the way down to the high 4-star ranked at the bottom, whose Twitter commitment still went viral.
That's how it ends up going, so it's only arrogant in theory. Ohio State hasn't been a theoretical powerhouse in a very long time. We've been at squandered national championship cruising altitude with only mild turbulence for almost the entirety of the current century. That means natties are expected but also possible and realistic. That's only possible with superior recruiting.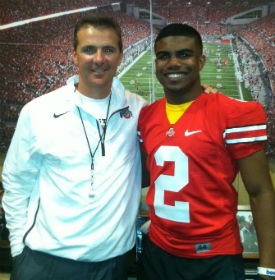 You have to go back to the 1980s, a blip decade, to find a time when Ohio State wasn't safely a top 10 program nationally. From wins to stars and trophies to sustainably high numbers of NFL alumni, selling elite recruits on the Buckeyes - who have owned the current century in the Big Ten - shouldn't be difficult. No program anywhere has been this stable for so long. Not even one-season or off-season scandals can take it down for longer than a minute.
Whenever Urban Meyer enters the College Football Hall of Fame, Ohio State's streak of consecutive permanent head coaches being enshrined will reach five. No other program comes remotely close - so with that level of sustained excellence at the top and on the field, how hard could it possibly be to recruit the best players to Columbus?
When Julian Fleming committed to the Buckeyes last week, Ohio State got a pledge from what will end up being the third highest-rated recruit in program history. Two other commitments - Paris Johnson Jr. and Jack Sawyer - will also both enter the top five of all time. Ohio State is recruiting the best players in the country more effectively than ever before.
But football is highly-specialized! So let's grade the degrees of difficulty for bringing the best of the best to Columbus, which is where they're destined to play. The arrogance isn't exactly unfounded.
---
RECRUITING QUARTERBACKS
HISTORICALLY: Hard? Dwayne Haskins will become the first Ohio State quarterback to start an NFL game since Terrelle Pryor, now permanently a wide receiver, did with the Oakland Raiders. Troy Smith started a handful of games. Craig Krenzel did as well, and that takes us back to the 20th century where NFL success is even harder to find.
We're not too far removed from Kenny Guiton committing, campus unseen, as Plan G (H?) or Joltin' Joe Bauserman being atop the depth chart. Both started games. Not hating on either one of them, but this is hardly how a Quarterback U operates.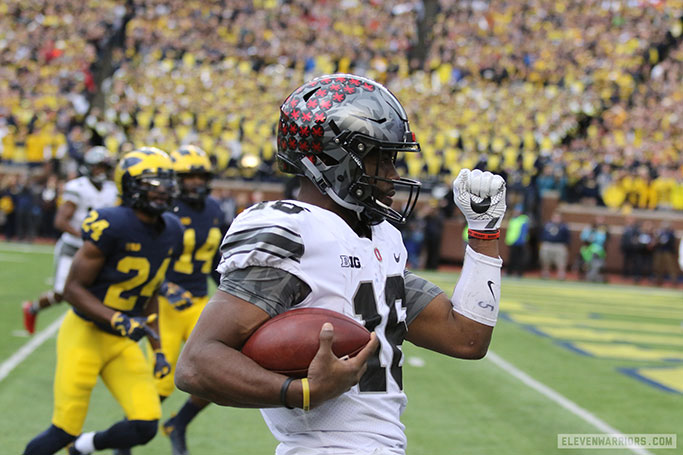 RECENTLY: Better! Urban shifted the philosophy from Game Manager to Game Breaker. The 2014 season will never be duplicated by any team, anytime. Justin Fields doesn't choose Columbus in any other era.
STRENGTHS/OPPORTUNITIES: Haskins tailwinds and Ryan Day's emergence as a QB whisperer.
WEAKNESSES/THREATS: Bagmen. The Transfer Portal Era combined with one catastrophic injury (another reason why 2014 will never happen again). Regressing to the historical mean.
RECRUITING RUNNING BACKS
HISTORICALLY: Easy! Those guys ended up with the ball on the most plays, which helps attract them. Heisman winners, including a two-timer, in multiple decades - the recruiting pitch that's written in ink.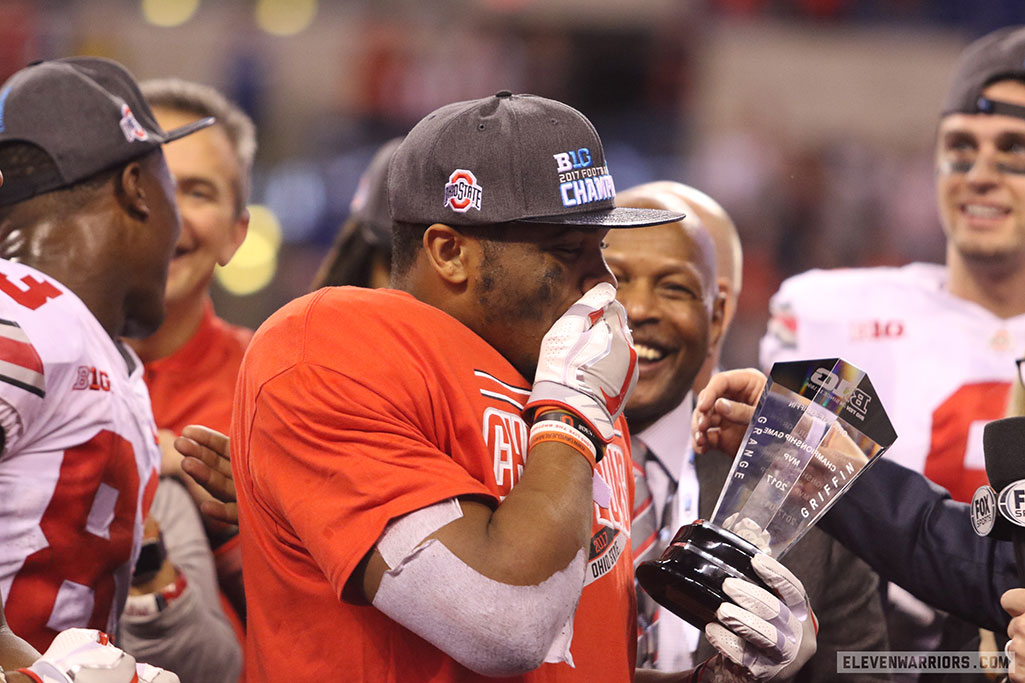 RECENTLY: Okay! Ohio State has missed out on the highest shelf in part due to offensive philosophy that spreads the wealth and seeks a specific type of multidimensional back. Ezekiel Elliott is the NFL's running back of the moment and conspicuously loves his university, which helps.
STRENGTHS/OPPORTUNITIES: Coaching. Playing the hits. Heisman history. Zeke. You can be the next of either one.
WEAKNESSES/THREATS: Bagmen. Game-breaking running backs generally play elsewhere. Ohio State's QB and [see next section] have abruptly emerged and the footballs are finite.
RECRUITING WIDE RECEIVERS
HISTORICALLY: Okay! Mostly fast guys with iffy hands or less-fast guys with sticky hands. Cyborg mismatches like David Boston or cheat codes like converted DB Ted Ginn don't come around often enough. Ohio State should be getting these guys more oft- *finger in ear*
RECENTLY: Easy! All of the 2018 outgoing seniors blew up together, and WR recruiting is currently scraping the stratosphere.
STRENGTHS/OPPORTUNITIES: The here and now is the new normal. Here, take instruction from our homegrown NFL veteran.
WEAKNESSES/THREATS: Bagmen. We're barely removed from a significant stretch of gross underachievement at that position, which means it's possible to repeat itself.
RECRUITING TIGHT ENDS
HISTORICALLY: Okay! Talented tight ends love Ohio State, even if they don't see a lot of passes.
RECENTLY: Okay! Talented tight ends love Ohio State, even if they don't see a lot of passes.
STRENGTHS/OPPORTUNITIES: Ohio State tight ends are extra offensive linemen, and the NFL likes those!
WEAKNESSES/THREATS: Bagmen. Ohio State tight ends do not catch a lot of passes. Also, Iowa is in the conference and lapping the field as Tight End U, which snowballs for recruiting. Do you want to win titles or Mackey Awards is the new Sophie's Choice.
RECRUITING OFFENSIVE LINEMEN
HISTORICALLY: Okay! Even when Jim Bollman was allowed to manage the roster with a seven-man depth chart.
RECENTLY: Okay! Offensive lineman recruiting has gotten a lot more competitive as talent evaluation has evolved into more than just tapping giants and giving them three years to learn how to move their feet properly.
STRENGTHS/OPPORTUNITIES: Award winners from every era. Conspicuous NFL millionaires.
WEAKNESSES/THREATS: Bagmen. A whole lot of misses to point at if you're competing with Ohio State for one of these giants. Making tackles into guards into centers into tackles is even more complicated in practice than it is in theory.
DEFENSIVE LINEMEN
HISTORICALLY: Okay! Jim Tressel got to the BCS Championship starting Nader Abdullah and Alex Barrow against LSU. Defensive line recruiting and production at Ohio State prior to Meyer was in an entirely different and inferior realm than it is currently. If Mike Vrabel, Luke Fickell or Matt Finkes see this, guys I'm just kidding (everyone else - I'm not kidding, shhhh).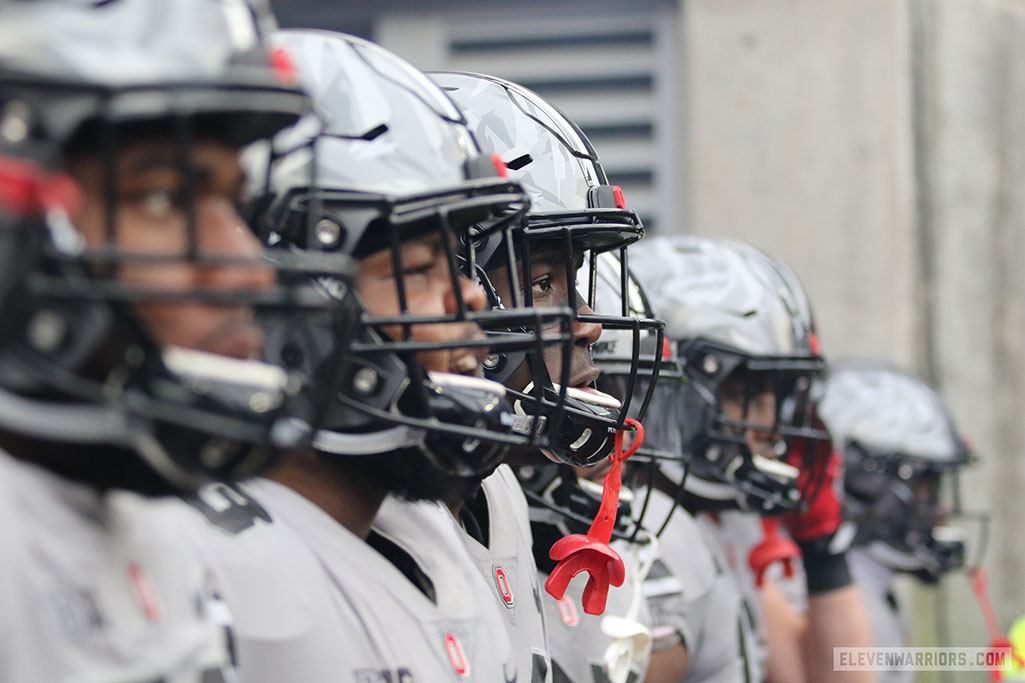 RECENTLY: Okay! Ohio State employs Alien Lord Larry Johnson; teenage aliens, please form an orderly queue. 
STRENGTHS/OPPORTUNITIES: Current and recent success. The Alien Lord's tutelage.
WEAKNESSES/THREATS: Bagmen. Johnson is in his final decade of coaching, or as other schools like to put it, he's retiring tomorrow.
LINEBACKERS
HISTORICALLY: Easy! Linebacker U with a silver bullet. Penn State fans, go sing Bon Jovi at each other and commiserate.
RECENTLY: Easy! Linebacker U has lost some luster on the field by virtue of speedy NFL attrition and nepotism, but that is but a blip.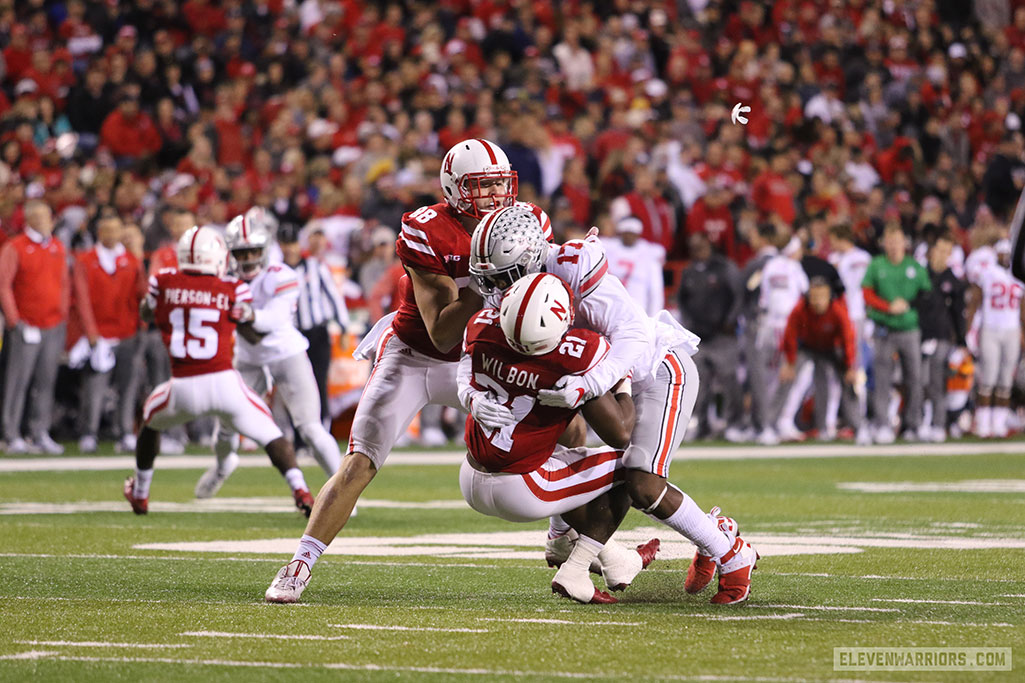 STRENGTHS/OPPORTUNITIES: History and current NFL paychecks.
WEAKNESSES/THREATS: Bagmen. Ohio State should have elite linebacker recruits parachuting into Columbus every damn year.
DEFENSIVE BACKS
HISTORICALLY: Easy! Superheroes who live on islands come to Ohio State.
RECENTLY: Easy! Entire backfields go to the NFL as a standard expectation. Sometimes they all end up in New Orleans!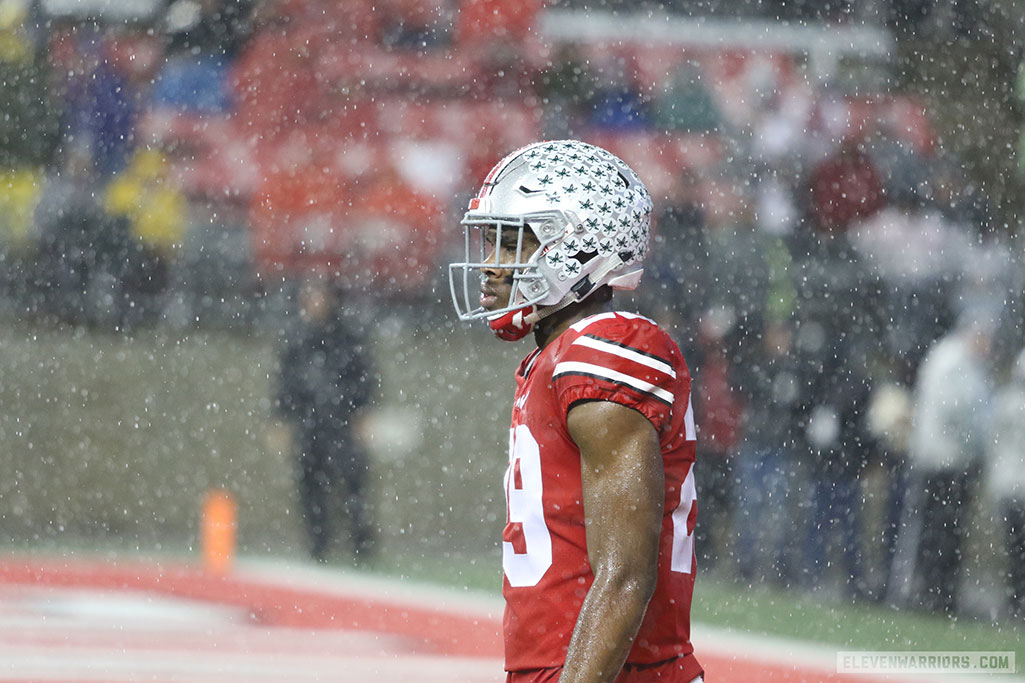 STRENGTHS/OPPORTUNITIES: See linebackers.
WEAKNESSES/THREATS: Bagmen. Kerry Coombs left a bigger void than most departing position coaches ever have.
SPECIALISTS
HISTORICALLY: Easy! Ohio State is big-time, and since elite specialists can play anywhere, the aspirational ones generally choose big stages.
RECENTLY: Easy! Hey this is timely.
STRENGTHS/OPPORTUNITIES: Drue Chrisman lends personality to the position, as Cam Johnston did. Keep being Ohio State and the giant legs will continue to arrive.
WEAKNESSES/THREATS: Bagmen?
VERDICT
Recruiting to Ohio State is not hard. It is not arrogant to expect the best recruiting classes every year. It is arrogant to suggest recruiting the best players to Ohio State is easy.