Like almost every newly hired coach does when giving his first public comments after taking a job, Ohio State co-defensive coordinator and secondary coach Jeff Hafley stood at a podium in the football meeting room of the Woody Hayes Athletic Center last week and declared playing time would be determined by a meritocracy.
"For me, the best guys are going to play, and I mean that," he said.
Hafley said he started free agents over first-round draft picks during his time coaching in the NFL.
"Put it on tape. Do the right things. Work. And then if you're the best, you'll play," Hafley said. "And if it's close, we'll find a role for you. But that's our jobs to do as coaches, get the best guys out there."
It wasn't a particularly novel concept, yet for many fans who felt the defensive staff got away from it last year, the comments felt refreshing. Brendon White didn't start until injuries forced him to play, and he proved to be the safety the Buckeyes were missing. The revelation in the defensive backfield conjured up queries of whether other young players who hadn't seen the field deserved the chance White wasn't afforded until injuries forced Ohio State's hand.
Hafley's claims of playing the best player aren't meaningful unless they're backed up, of course. But Tyvis Powell doesn't believe that will be an issue. The former Ohio State safety, who played for Hafley with the San Francisco 49ers in 2017 and 2018, lived Hafley's words.
"He always preached on if you practice well, I'm going to get you in the game because I feel like you've earned it," Powell told Eleven Warriors. "Some coaches say that, but he was actually one of the guys that actually did it."
As an undrafted free agent who bounced around from the Seattle Seahawks to the Indianapolis Colts to the Cleveland Browns back to the Seahawks then to the 49ers in the span of two years, Powell just wanted a chance to prove himself. During that entire time, he never played a snap on defense in the regular season.
Hafley changed that.
"I know Ohio State has played a lot of great defense over the years. I think Jeff's going to take it to another level."– Jim O'Neil on Jeff Hafley
San Francisco signed Powell to its practice squad on Nov. 1, 2017, a week after Seattle released him. Powell spent over a month on the practice squad, then had what he described as a "great week of practice." Hafley abided by his promise. The 49ers promoted Powell to the active roster on Dec. 16, 2017, and he played on defense for two series against the Tennessee Titans. It might not seem like much playing time, but the opportunity floored Powell.
"To actually see someone who don't know me, he don't owe me anything, but he just decided to do it because I had a good week of practice, I've always said I respect that," Powell said.
The appreciation grew even further the following year when Powell earned his first career start.
With the 49ers' secondary depleted due to injuries, Hafley chose to start Powell against the Oakland Raiders on Nov. 1. Powell had allowed a game-winning touchdown catch to Arizona's Christian Kirk the week prior, but he remembers Hafley fought for him to start.
"So from that day on, I was like, yeah, he's just the real guy and I'd go to war for the guy because he has my back, so I'll always have his back no matter what," Powell said.
Hafley is now back in college at Ohio State, Powell's former school.
He followed former Rutgers head coach Greg Schiano from Rutgers to the Tampa Bay Buccaneers and spent the past seven years in the NFL, coaching the secondary for the Cleveland Browns and 49ers, as well. After coaching the defensive backfield at Pittsburgh and Rutgers for four years and spending more than a half-decade in the NFL, Hafley wanted a step up in responsibility, and he found that on Ryan Day's staff.
"I wanted to coordinate and I was ready to coordinate," he said.
Hafley said he had opportunities to become "some type of coordinator" in the NFL in past year, but he waited for the right "culture" fit. That led him to Columbus.
Out went Schiano and Alex Grinch. In came Greg Mattison and Hafley. The fresh duo has the same mix of an established coach and an up-and-comer, but will be expected to procure significantly better results after Ohio State allowed more than 400 yards per game and countless chunk plays last season.
Hafley had been out of college so long that he didn't even have a Twitter account, a staple of college coaches to connect with recruits, but he's back now with a world of expectations.
"I think he's going to kill it there, I really do," said Oakland Raiders senior defensive assistant Jim O'Neil, who coached with Hafley in Cleveland and San Francisco. "I know Ohio State has played a lot of great defense over the years. I think Jeff's going to take it to another level."
---
During Bob Ford's 44-year tenure as the University of Albany's head coach, which ended following the 2013 season, the football program rose all the way from a club sport to the FCS level.
While Ford transformed the program, Albany became notorious as a hotbed for coaches to begin their careers. Dozens who passed through Ford's coaching staff went on to coach at larger colleges, and many made it to the NFL. In Ford's mind, Hafley stacks up with the best of them.
"In all the years that I coached, he was probably the best recruiter I was ever around," Ford told Eleven Warriors. "He was tenacious."
Ford remembers Hafley as having "excellent interpersonal skills," which simultaneously attracted recruits to Albany and put parents at ease that he would take care of their child.
"He's not an imposing figure," Ford said. "You've got some guys on the Ohio State staff who when they walk into a room, they get people's attention just by their presence, their size. Jeff doesn't do that. He has to start talking to develop that rapport, and before very long, he's got mothers and dads and kids eating out of his hand."
Years later, Hafley still couldn't be called imposing. But there's no doubting the 39-year-old coach's personality.
Hafley owned the room at last week's press conference introducing himself as an assistant coach on Day's staff. With a natural energy and unmistakable confidence, he thoroughly answered every question and mixed in a sarcastic brand of humor, especially when asked whether cornerbacks would turn and look back for the ball.
Jeff Hafley's answer about whether he wants Ohio State's cornerbacks to turn and look for the ball was tremendous. pic.twitter.com/gmp395udR1

— Colin Hass-Hill (@chasshill) February 6, 2019
"He is a complete wise ass," O'Neil said. "He'll look dead serious, and he'll be totally busting a guy's balls."
Ford described his personality with the same phrase.
"He's a ball-buster," Ford said. "He can yuck it up with the best of them."
Powell, who has spent three years bouncing around NFL organizations, said Hafley's defensive backs room was the most fun he'd had in a few years, laughing and saying it might have been "too fun."
"He just buys in," Powell said. "He lets you be yourself. You ain't got to pretend to be something. You ain't got to be uptight. You can just be loose, just be yourself. He cracks jokes with you."
That kind of attitude works especially well on the recruiting trail.
Hafley has a track record of landing prospects from New Jersey. He took those area connections from Albany to Pittsburgh, where he played a big role in pulling Dion Lewis and T.J. Clemmings from the Garden State. In 2011, his one year at Rutgers, Hafley landed commitments from Leonte Carroo and Gary Nova, keeping them in New Jersey.
Jeff Hafley as a Coach

| Year | Team | Duty |
| --- | --- | --- |
| 2001 | Worcester Polytechnic | Running Backs  |
| 2002-03 | Albany | Graduate Assistant |
| 2004-05 | Albany | Secondary, Recruiting |
| 2006-07 | Pittsburgh | Defensive Assistant |
| 2008-10 | Pittsburgh | Defensive Backs |
| 2011 | Rutgers | Defensive Backs |
| 2012 | Tampa Bay Buccaneers | Assistant Defensive Backs |
| 2013 | Tampa Bay Buccaneers | Defensive Backs |
| 2014-15 | Cleveland Browns | Defensive Backs |
| 2016-18 | San Francisco 49ers | Defensive Backs |
| 2019-Present | Ohio State | Co-DC, Secondary |
But Hafley hadn't recruited since leaving the Scarlet Knights for the NFL until joining Day's staff in December. He said it took some time to get used to being on the road so often again, but is excited to "go out and get the best players," including in his former stomping grounds.
"I don't know the numbers out of Ohio State as to where they pull kids, but I would think you're going to get the top two or three kids out of New Jersey every year," O'Neil said.
John McKenna, the longtime head coach of DePaul Catholic (New Jersey), said that's "100 percent" a possibility.
He has known Hafley for nearly a decade and called him "the best, or one of the best" recruiters to ever walk in the doors of DePaul Catholic. In 2011, Hafley recruited and landed a commitment to Rutgers from DePaul Catholic's Davon Jacobs, who became the first of McKenna's players to commit to Hafley.
"He spends time getting to know the kids," McKenna told Eleven Warriors. "He spends time with the coaches. He's never in a rush. He just really is very personable, and he cares. He cares about the kids, he cares about the relationships. He's never in a rush. He really wants to get to know these kids and get to know the coaches and stuff and form a relationship."
Though Hafley spent seven years in the NFL away from recruiting, his presence in New Jersey remains strong.
"It's like I saw him yesterday," McKenna said.
That established bond should help Ronnie Hickman in his transition from Schiano and Grinch to Hafley and Mattison.
The early enrollee safety was in San Antonio with his DePaul Catholic coaches for the U.S. Army All-American game in January when the coaching news hit. McKenna said it "couldn't have happened better that Jeff was the one that got that job."
"When I found out that Hafley was going to take over, I told Rocket he's in good hands because he was in the NFL and he's a great coach, a great person," McKenna said. "So I told him he was in great hands. I have a great relationship with him that you're going to be fine."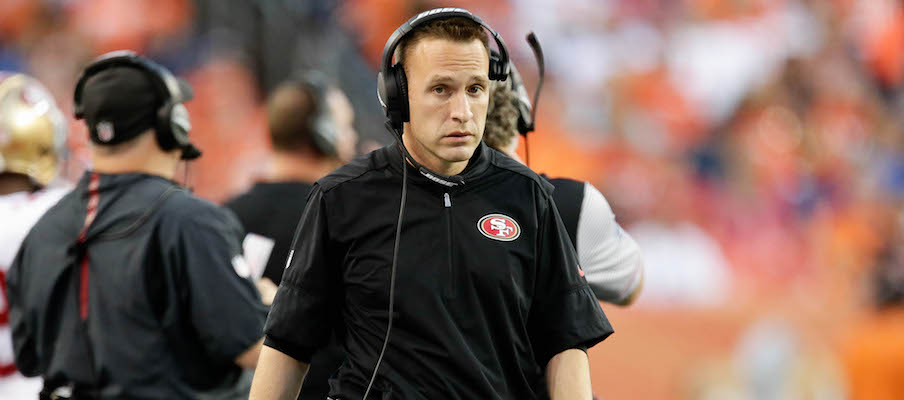 Hafley's recruiting landscape will extend far beyond New Jersey at Ohio State.
In recent years, the Buckeyes have become arguably the best team in the country recruiting and developing defensive backs into studs at the college level and NFL players. It'll be up to Hafley and the rest of the defensive staff to continue that, and it'll begin with success on the recruiting trail. He recruited well at lower levels in college and has an affable personality,
"That's exciting because we don't have to draft them now, we get to go pick them, so I get more than one pick," Hafley said. "Coach tells me you get two DB's in this draft. I get more than two DB's now. We get to go evaluate, we get to go pick them, and if we want them, we'd better work and get them, and that fires me up to give us a chance to do it. And I believe I have the experience with what I've learned over the last seven years to give a lot to offer these guys."
---
Nearly eight years later, Logan Ryan still remembers the single play during Rutgers' spring practice in 2011 that changed the outlook of his career.
The then-redshirt sophomore cornerback who now plays for the Tennessee Titans was in cover 3. His responsibility was with the deep third and the outside receiver. But before the ball was snapped, he noticed a tell: the outside receiver was lined up on the ball and inside receiver was lined up off the ball. As the play began, the inside receiver took off for the flats, just as Ryan anticipated. He jumped the route, picked off the pass and ran it back for a touchdown.
"Everyone's like, 'Man, that was a great read. How'd you even know that?'" Ryan told Eleven Warriors.
He had an easy answer: Hafley told him.
Meet Ohio State's New Coaches
The day prior to the interception, Ryan went into Hafley's office. They had just completed the first day of spring practice, and he wasn't satisfied. Ryan wasn't a starter, even though he thought he was talented and thought he worked hard. His production and results lagged behind where he thought they should be.
Hafley's answer was simple. He told Ryan to stick around to watch film.
"I came and watched practice with him, and he just broke a lot of things down in the sense of like what the offense was doing," Ryan said. "And it was our offense, but he's like, 'Hey, when you see, here's what to look for. When number two's on the ball, number one's off, they only have these three routes. And if you can remember that, you can make a play.'"
The next day, Ryan snagged the interception in the flats, surprising everyone but Hafley.
"That's when I started being like, 'Wow, that took him two minutes to tell me that and I made a pick six,'" Ryan said. "So I was hooked."
By the third day, Hafley placed Ryan in the starting lineup. Ever since then, Ryan has remained a starter.
"He kind of gave me some of those nuggets and taught me what to look for, and that's how I break down receivers in the NFL today, the same way, looking for some of the things he showed me to look for," Ryan said. "And like I said, it just unlocked my game, and picks were now pick-sixes. Pass break-ups were now picks. And I'm getting my hands on a lot of balls that I maybe was a step behind because I was reacting. Now he kind of had me reading the quarterback a lot better."
If nothing else, expect Hafley to have ample preparation for each Ohio State game. As O'Neil put it, if Hafley is supposed to study six games, he'll watch eight games.
Plus, without needing to recruit in the offseason, he's spent the past seven years able to grind tape year-round.
"All he does is watch film. It's ridiculous," Powell said. "I'm like, sometimes you need to go home and be with your family. One point in time, we were joking, like, 'Coach, if we win this game, you get to go home early, right? You get to go be with your family, right?' He's like, 'No. Absolutely not.' We was like, 'Come on, Haf, we're just trying to get some motivation.' He's like, 'Oh, well I'll tell a lie, then. I'll get to go home early.'"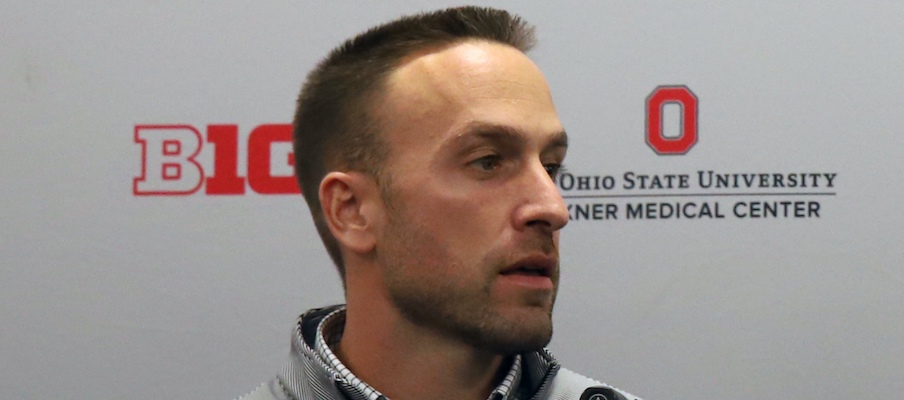 That translated to results for Ryan, who went from playing sparsely in 2010 to becoming a second-team All-Big East honoree in 2011, then earning a spot on the first-team All-American team in 2012.
Ryan remembers talking to his family before games and predicting interceptions, for Hafley would tell him what route combinations to expect offenses to run in certain formations.
"He was able to communicate that information to us simply and in ways that we can remember," Ryan said. "He might say, 'Here's two plays to look for. If you see this in a game, I'm pretty sure it's going to be these two routes. Go jump it. And if it's not that route, that's on me.' And it allowed me to look for a formation every game to say if I get this, I'm going to make my play, this is my pick-six."
During games when O'Neil was Cleveland's defensive coordinator in 2014 and 2015 and San Francisco's defensive coordinator in 2016, he would sometimes ask Hafley what happened on a certain play, and he had the ability to dictate an immediate answer, O'Neil said.
At Ohio State, Hafley won't have the ability to see replays immediately on the sidelines, unlike how he was able to watch film during games on tablets in the NFL.
"There's other coaches in the NFL who don't see it like that who have to go back and look at the pictures, which is a huge advantage for Jeff in college football because there is no pictures," O'Neil said. "You can't go to the tablet and have pictures of what happened."
---
Shortly after Ohio State announced it hired Hafley on Jan. 7, a fan tweeted at Powell to ask what he thought of the hire. Powell responded by calling Hafley a "great coach," then wrote that he's a "hard worker."
There's a story behind that comment. One so wild that Powell couldn't help but laugh as he recounted it.
"He just had a newborn this upcoming season, and they wanted him to take some time off and be with his wife, and he was just so committed to us that he literally showed up the day his wife was going into labor," Powell said. "He literally showed up to practice and left just to see her deliver the baby and came back."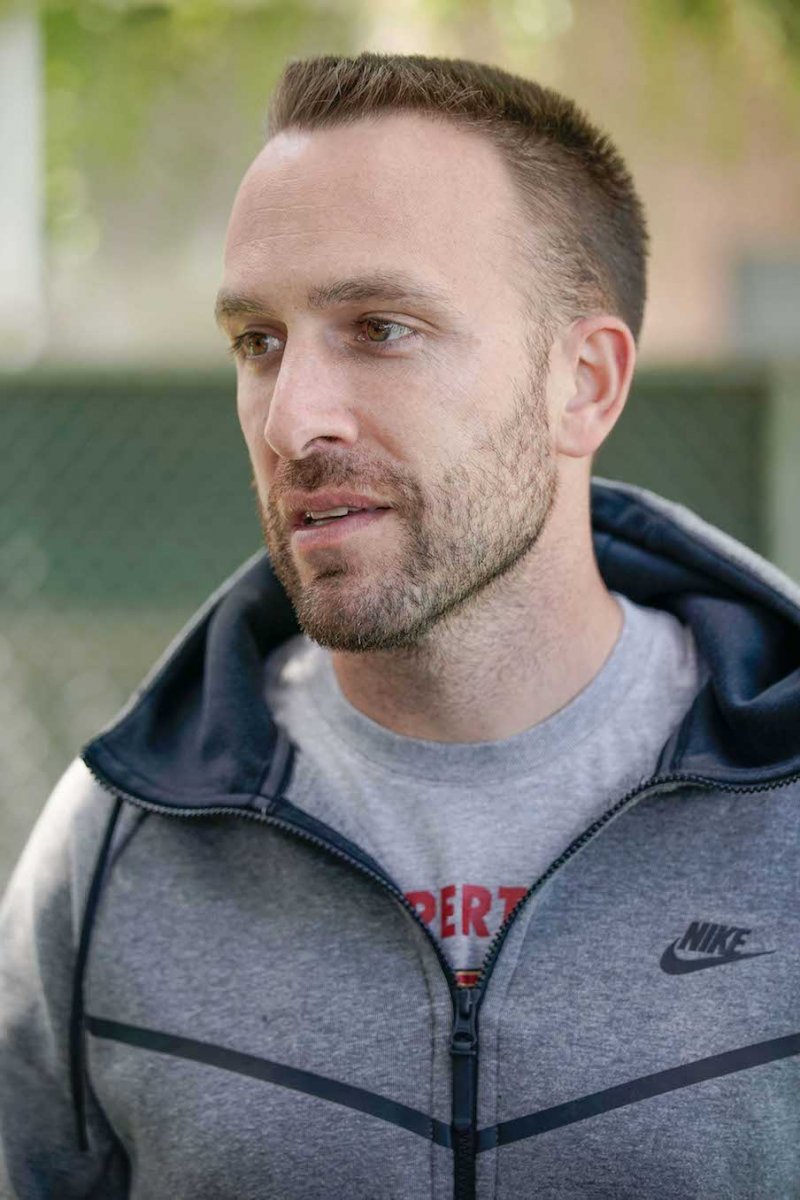 Ryan said Hafley always kept his wife and kids close to the Rutgers program, but this fall, he left 49ers practice to see his child be born, then returned to the football facility later that day.
"He's really in it," Powell said with a chuckle. "That guy, he's committed."
On the field, Hafley stresses positivity and fundamentals. He champions technique and spends countless hours going over the basics, per Powell.
During games, Hafley maintains a calm demeanor, said Green Bay Packers defensive coordinator Mike Pettine, who worked with him in Cleveland.
"You have to keep your poise and maintain your focus on the sideline and be able to make adjustments in a firestorm," Pettine told Eleven Warriors. "There was never a time I can remember where something happened in the secondary where we needed to make an adjustment that Jeff didn't have an answer."
Hafley doesn't scream at players. He's a teacher, and he's almost always positive, Ryan said.
"I don't remember him raising his voice too many times," Ryan said. "Schiano was more of a yeller. I think it was a good counter-balance to that."
Now, Hafley's in the always interesting position of replacing someone who he coached under for three years.
When Powell saw he took the job with Ohio State, he began laughing. Never did he think Hafley would end up back where he played college football. But immediately Powell began to piece it together, remembering how he learned Hafley was tight with Day.
"As we were going through the season, me and him would always bet on the game, like just a gentleman's bet on who we think would win the games," Powell said. "So one day, he had bet against Ohio State, and then he's like, 'You know what, no, I'm not going to do that. Ryan Day is my guy, he's like one of my best friends. I'm not going to bet against him.' So that's when I figured it out that they was like really close."
Close enough for Day to hire him the first time he became a head coach, in fact.
"When I had an opportunity to get Jeff, that was a no-brainer to me," Day said.