Plan for succession.
That's one of the key roles of Urban Meyer's job as the head coach at Ohio State. It's one he's done very well at throughout his time in Columbus and with the reported departure of Kerry Coombs, his ability to replace one great assistant with another will once again be put to the test.
Coombs has been with the Buckeyes as long as Meyer and has had enormous success developing cornerbacks as for Ohio State corners coached by Coombs have gone in the first round of the NFL Draft with Denzel Ward likely to become the fifth this April.
It's not easy to replace a coach like Coombs, but Meyer's track record with assistant coaching upgrades indicates that the Buckeyes will be just fine and it's possible his replacement might somehow be an upgrade.
So while we wait on the new hire and speculate about who it might be, let's take a look at back at Meyer's assistant coaching hires during his time in Columbus and how their Buckeye careers fared.
Chris Ash – 2014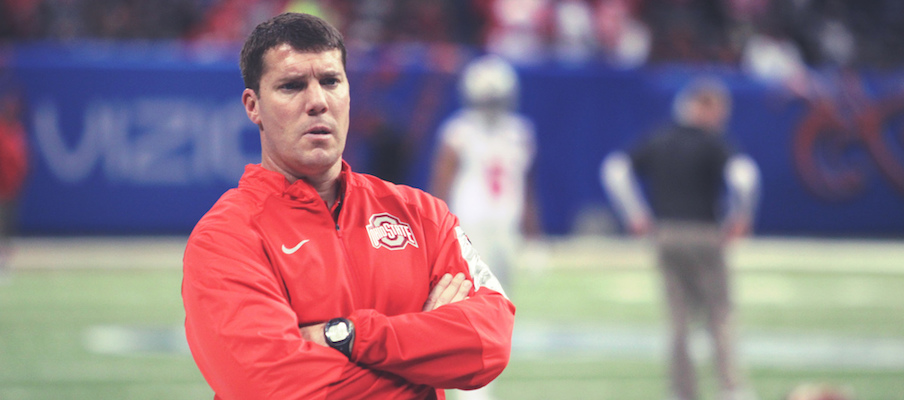 Optimists remember the 2013 Ohio State squad for the most high-powered offense in the history of Buckeye football. Pessimists – or realists, depending on perspective – remember it for the relatively atrocious secondary play.
While the Ohio State offense broke countless records and scored over 30 points in 13 of its 14 games, the defense – more specifically, the secondary – was bad. The Buckeyes allowed 268 passing yards a game, ranking 104th nationally, and had staggering issues making tackles.
Chris Ash fixed it.
Within a year, Ash's defensive backs were best tackling secondary in the country. Within two, the Buckeyes had a top-15 passing defense, allowing just 184 passing yards per game.
Ash was a miracle worker in Columbus, which is probably why Rutgers hired him as its head coach two seasons later.
Larry Johnson – 2014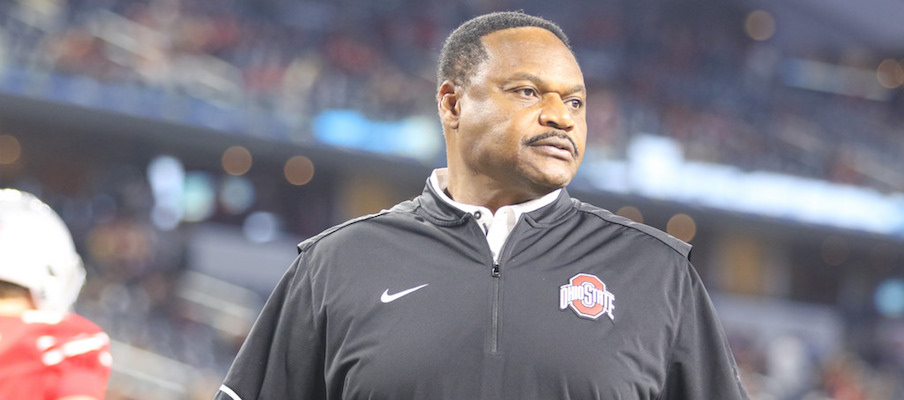 It's not often a guy leaves your program for an NFL position, becomes an NFL head coach shortly after and fans view his replacement as an upgrade, but that's pretty much what's happened after Mike Vrabel's departure and Larry Johnson's arrival.
Vrabel seemed as irreplaceable as it gets for a position coach, especially as a recruiter. During his time at Ohio State, Vrabel helped seal commitments from the likes of Jamarco Jones, Jalyn Holmes and Joey Bosa.
Ohio State responded to his departure by hiring arguably the best defensive line coach and recruiter in the country: Larry Johnson.
So far during his time in Columbus, Johnson has developed NFL Draft picks Joey Bosa, Adolphus Washington, Noah Spence and Michael Bennett as well as soon-to-be draft picks Sam Hubbard (who he helped convert from safety to defensive end), Tyquan Lewis and Jalyn Holmes.
Even with three departures this season, his defensive line is the furthest thing from depleted. The Buckeyes return Nick Bosa and Dre'Mont Jones – both of whom have first-round talent – and have a near-unrealistic number of promising young players waiting in the wings.
Johnson has taken what was already one of Ohio State's strengths and turned it into a cheat code.
Tony Alford – 2015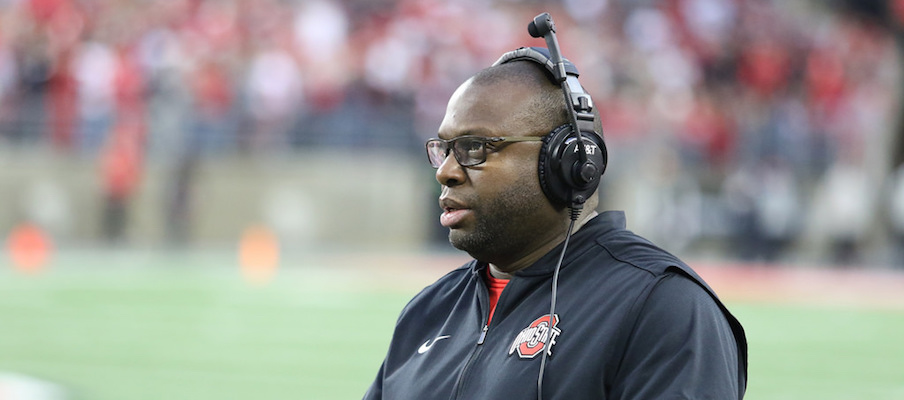 Tony Alford is another example of a replacement being better than Buckeye fans could even optimistically hope.
Replacing Stan Drayton, who left for a position with the Chicago Bears after coaching Ezekiel Elliott through his legendary postseason run, Alford has been a home run hire both as a recruiter and as a coach.
After dealing with a tricky situation with Mike Weber's commitment in his first few hours on the job, Alford has been everything the Buckeyes could ask. He coached Elliott to over 2,000 all-purpose yards his senior season, helping him become a top-five pick in the NFL Draft, turned Mike Weber into a 1,000-yard rusher his redshirt freshman season and coached J.K. Dobbins to a record-breaking true freshman season.
As a recruiter, Alford seems to get better every season. He helped sign four-star running backs Demario McCall and Antonio Williams in 2016 followed by Dobbins in 2017. In 2018, he secured the signing of four-star running backs Jaelin Gill and Brian Snead – both of whom rank in the top-three at their position and top 80 overall nationally – as well as four-star running back Master Teague III.
Tim Beck – 2015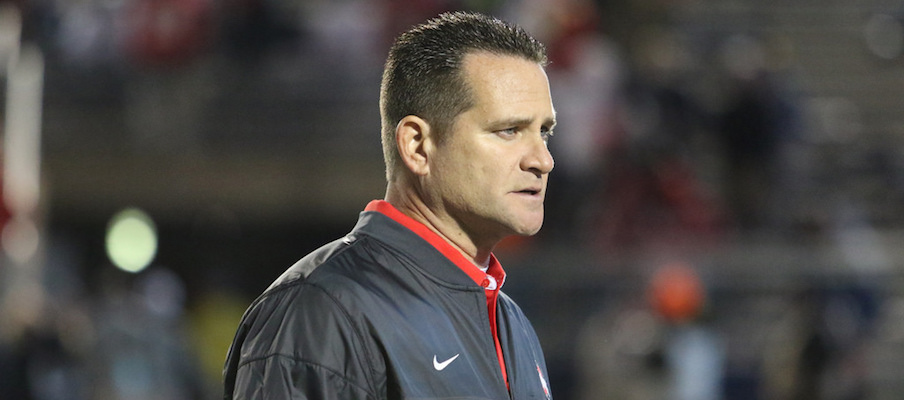 Not every hire has been great.
To be fair to Tim Beck, anybody after Tom Herman was probably going to be a downgrade, but the offense seemed to drastically underperform under Beck's leadership. 
The 2015 offense had arguably the best running back in the country who would later lead the NFL in rushing his rookie season, a receiver who has had arguably the best two-year start to an NFL career ever, two future Rimington winners, two of the best quarterbacks in the country at the time and one of the most electric players in college football history.
Under Beck's leadership, that team struggled offensively all season, culminating in a 17-14 home loss to Michigan State, ruining any national title hopes.
2016 was similar, except more frustrating and the title dreams were shattered by a 31-0 beatdown in the playoffs instead of during the regular season.
What Beck did do well is recruit. Before his arrival, Ohio State had commitments from quarterbacks Tristen Wallace and Danny Clark. Instead, Beck signed Dwayne Haskins and Tate Martell.
Greg Studrawa – 2016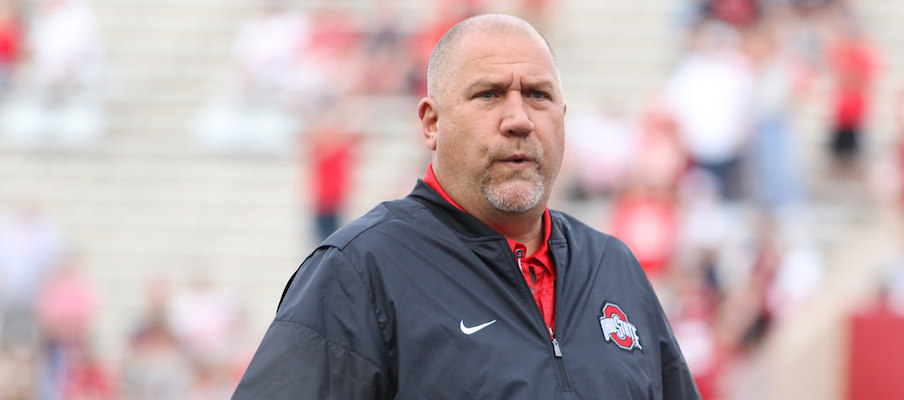 Taking over as offensive line coach after Ed Warinner was promoted to coordinator, Greg Studrawa has already proven himself as both a coach and recruiter.
He's been in Columbus just two seasons, but Studrawa has already coached two Rimington Award winners in Pat Elflein and Billy Price. While it's fair to say both of those players were polished before Studrawa's arrival, he's been resoundingly successful with developing and improving other players as Isaiah Prince, Branden Bowen and Demetrius Knox have all taken huge leaps forward under his leadership.
As a recruiter, Studrawa has already had more success than his predecessor. The Buckeyes signed the nation's top two offensive guards – Wyatt Davis and Josh Myers – in 2017 in addition to four-star tackle Thayer Munford, and they signed the nation's top center, Matthew Jones, and No. 8 offensive tackle, Max Wray, in the 2018 class.
Greg Schiano – 2016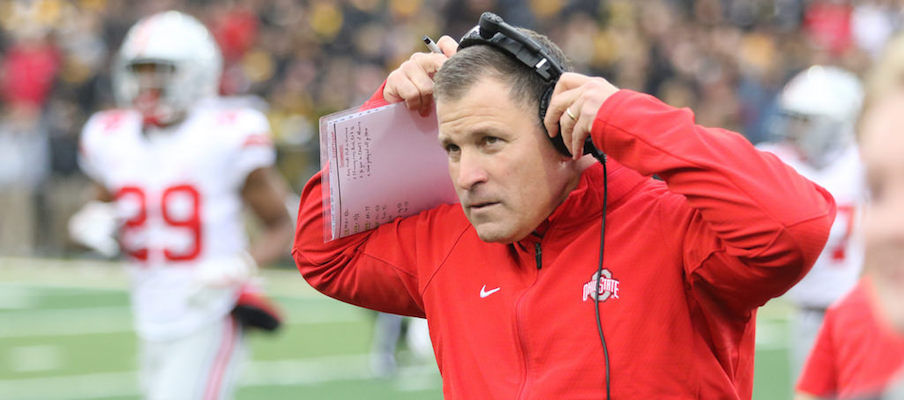 Earlier, we discussed how great Chris Ash was during his time at Ohio State and how he turned a glaring weakness into a strength. Unbelievably, when Ash left for Rutgers, the Buckeye secondary got even better than it was under his leadership, thanks to Greg Schiano.
Following the 2015 season, Ohio State needed to replace three members of its secondary as well as a defensive coordinator. Given that, even the most optimistic Buckeye fan could not have predicted what would happen during Schiano's first season in Columbus: the defense got noticeably better.
Under Schiano's leadership in 2015, Ohio State allowed just 15.1 points and 311.3 yards per game. In 2016, the Buckeyes gave up just 14.2 points and 276 yards per game – good for No. 4 and No. 3 in the country. They also broke the school record for pick-sixes in a single season and had three defensive backs drafted in the first round of the 2016 NFL Draft.
The defense wasn't quite as good Schiano's second year, though to be fair there wasn't much room for improvement, but with arguably the best defensive back recruiting class of all time in 2017, the future is bright.
Billy Davis – 2017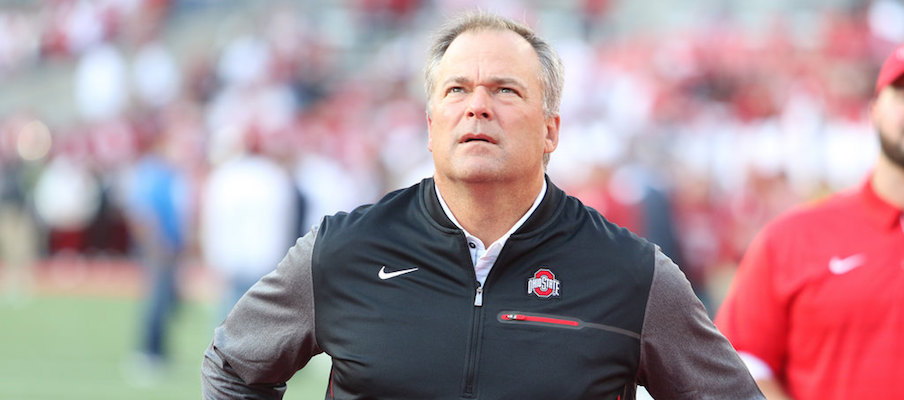 Again, not every coaching hire works out perfectly, and through just one season as Ohio State's linebackers coach, Billy Davis appears to be having troubles matching what Luke Fickell did.
Davis inherited a unit that was a strength in 2016 and under his leadership both returning starters seemed to regress pretty drastically. At times, his unit seemed undisciplined and unprepared, aiding to both of the team's losses this season.
Still, the jury is still out on Davis. The younger linebackers showed promise when they saw action this season and Davis was successful on the recruiting trail, helping seal commitments from three top-10 linebackers.
Kevin Wilson and Ryan Day – 2017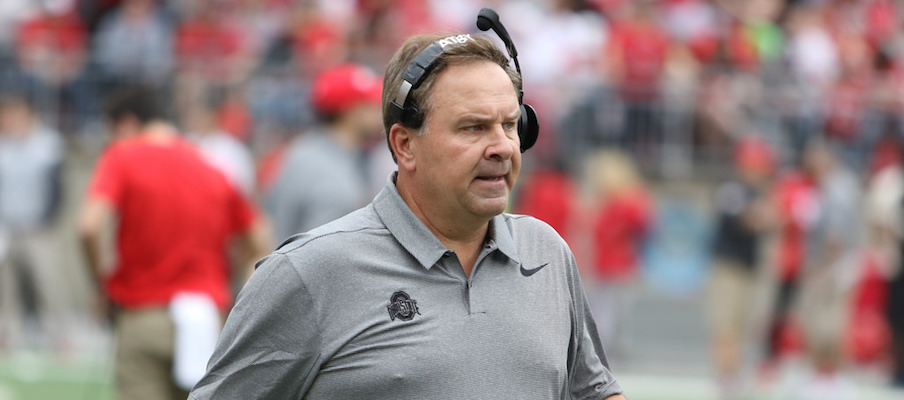 After back-to-back seasons with an ailing and underperforming offense, Meyer brought in offensive coordinator Kevin Wilson and quarterbacks coach, and now co-offensive coordinator Ryan Day.
Under Day and Wilson's leadership, the Buckeyes ranked No. 8 in total offense, No. 6 in scoring offense, No. 5 in passing efficiency, No. 13 in completion percentage and No. 17 in rushing defense.
The enhanced offense led Ohio State to four wins over top-15 opponents and its first Big Ten title since the 2014 season.
Alex Grinch – 2018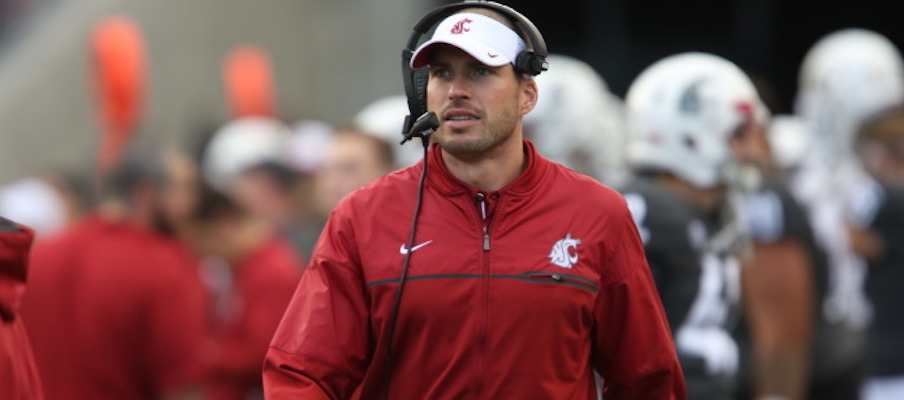 While we don't yet know too many specifics about his role with the team and it's too early to definitively say what sort of impact he'll have – after all, he hasn't even been able to coach through a spring practice, much less a game – we know Alex Grinch has a proven track record.
Like Ash, Grinch took a bad defense and drastically improved it during his time at Washington State. When he arrived, the Cougars ranked 99th in total defense and 117th in scoring defense. After his final season, they ranked16th in total defense, 56th in scoring defense and ninth in passing defense.
It's likely Grinch will serves as a 10th assistant this season before taking over for Schiano as the team's defensive coordinator for the 2019 season.