With a plethora of returning starters coming back from the 2016 squad, there weren't many position battles to be won. 
One of the few that was open during the offseason was safety position left vacant by Malik Hooker. With just eight days until Ohio State kicks off the 2017 season against Indiana however, Buckeye defensive coordinator Greg Schiano said Erick Smith and Jordan Fuller are still battling for the starting role. 
"They are both doing very well and making the decision very difficult," Schiano said Wednesday evening. "We have some decisions to make. We are going to sit down and talk after tomorrow and formulate a plan."
Smith is a senior out of Cleveland Glenville High School and has been buried on the depth chart his entire career behind future NFL players. As a freshman, he saw time on special teams and in mop-up duty, collecting 13 tackles in 2014. 
In 2015, tallied just six tackles before suffering a torn ACL at the back end of the season. Until that point, Smith was listed on Ohio State's depth chart as the primary backup to both Tyvis Powell and Vonn Bell. 
Last season, Smith watched as Hooker became an Ohio State legend in one season, with Damon Webb occupying the opposite safety position. As a backup and special teams player again, Smith accumulated 16 tackles.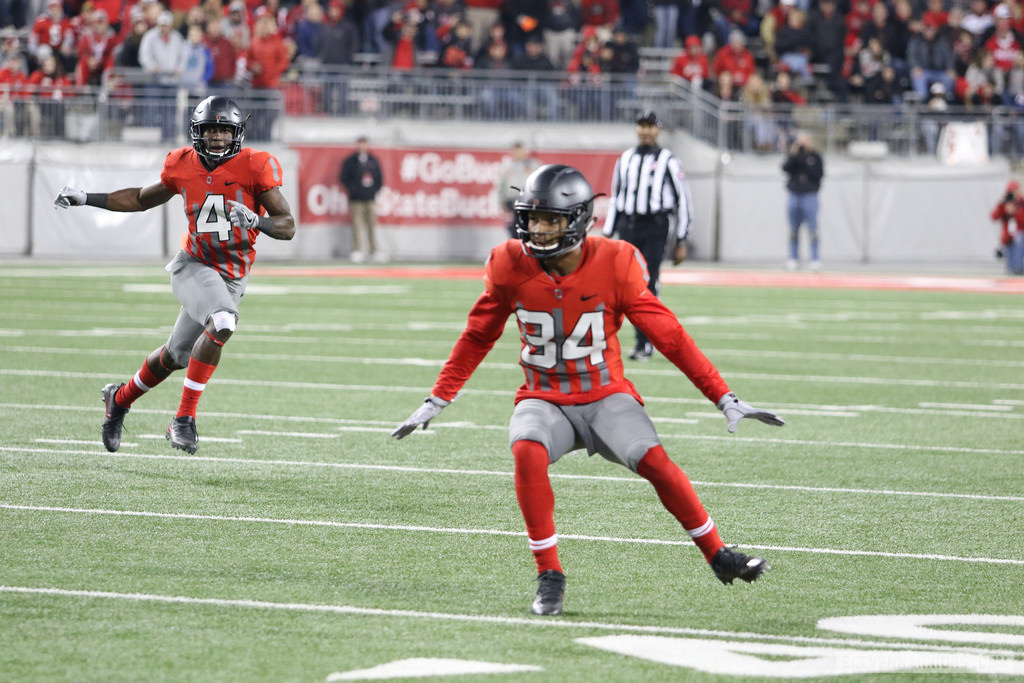 Fuller on the other hand, has much less experience. The Old Tappan, N.J. native played on special teams as a freshman however and was a backup to Webb on the depth chart. He accounted for 11 tackles as a true freshman. 
Schiano said that both players bring different strengths to the table, but hinted that Fuller might have the physical edge on Smith. 
"There are some differences. Jordan is a little taller and a rangier guy. He is probably a little bit quicker," Schiano said. "They are really both good football players though and we are fortunate to have them both."
Schiano added that outside of Smith and Fuller, he is confident in the rest of the players in the safety unit. 
"We have some young guys that are pushing the envelope," Schiano said. "(That) excites me. They just need to show that they can do it consistently."
As for the other position battles still ongoing within the Ohio State football program, there has still been no official word on who will replace Billy Price at right guard, or who will supplant Tyler Durbin at kicker.