We have known since June that Ohio State planned to wear uniforms commemorating its 1916 football team led by the legendary Chic Harley. In August, a quick look at a set of season tickets unveiled that the uniforms were to be worn when the Nebraska Cornhuskers come to Columbus this Saturday.
GET YOURS: Nike Ohio State 1916 Throwback jersey ($149.99)
The throwback uniforms and other threads went on sale Tuesday morning. Roughly four hours later, we got our first look at what the actual kit will look like, complete with a textured, matte black helmet. The complete look was first reported by ESPN's Darren Rovell.
Via Nike and Ohio State: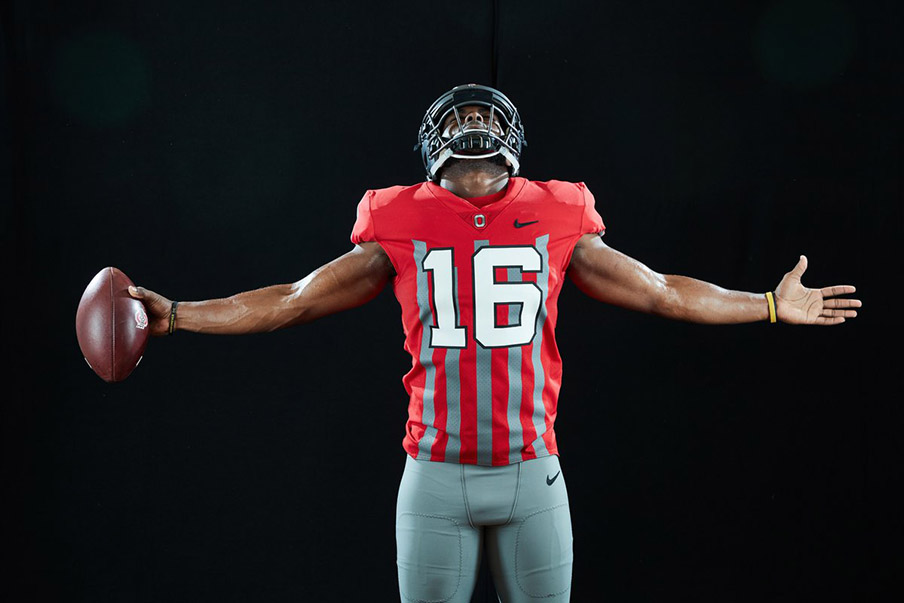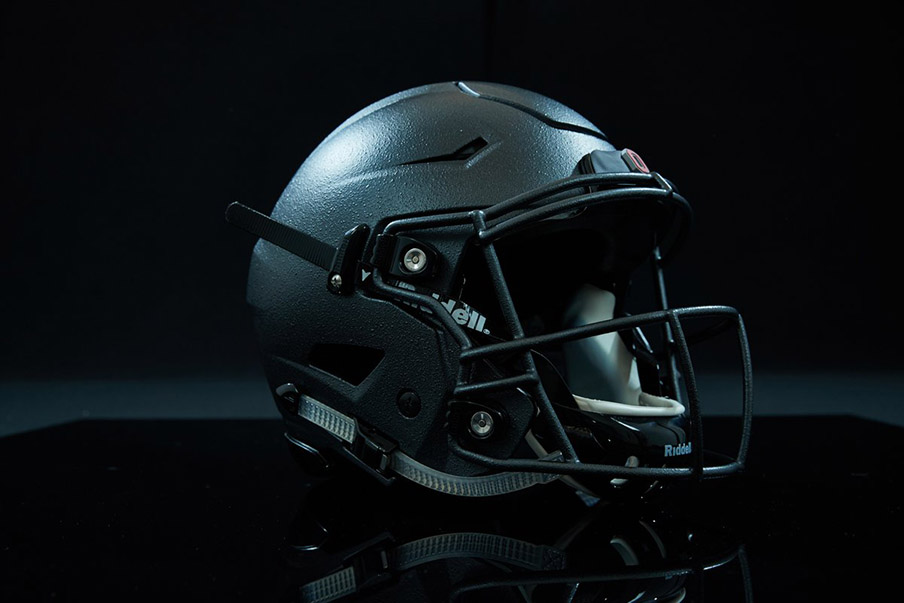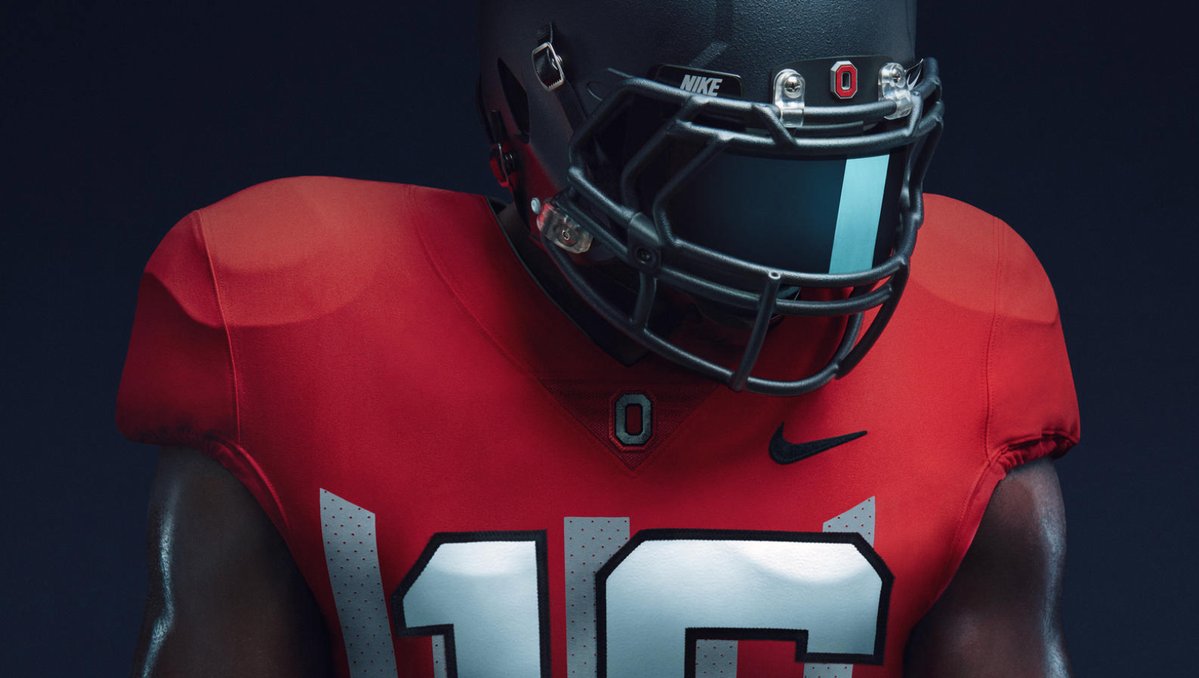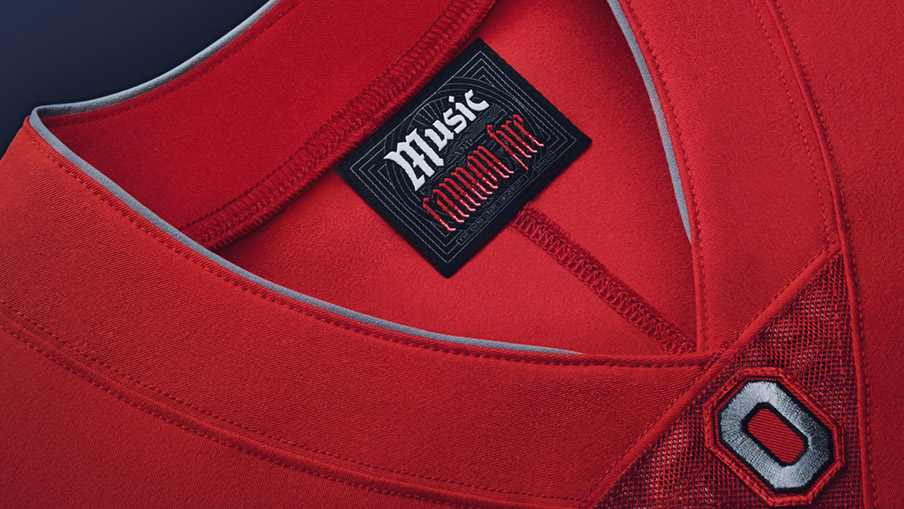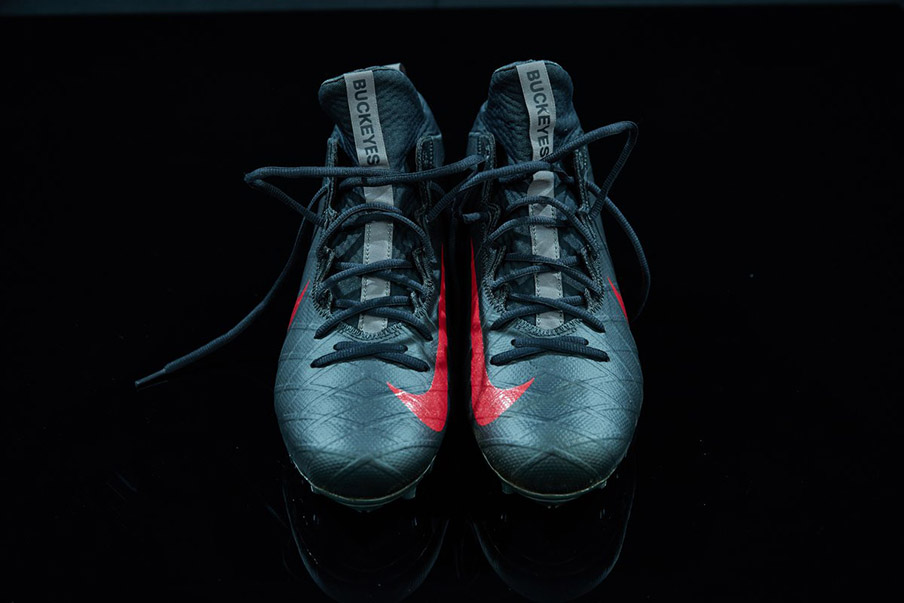 The Nike Vapor Untouchable template features minimal seams and fewer panels, creating a shrink-wrap feel and fewer grab points on the jersey than traditional builds. First worn by Oregon in the 2016 Alamo Bowl, this template is also lighter than any uniform previously produced by the apparel company.
The helmets, meanwhile, have a textured, matte black finish. It was believed they would feature a brown leather look, but are meant to resemble a cannonball.
Kickoff between the Buckeyes and Cornhuskers is set for 8 p.m. on Saturday.