Ohio State is set to wear its 1916 Chic Harley era uniforms for its Nov. 5 night game against Nebraska, as confirmed via season tickets that began arriving to holders Saturday. The matchup with the Cornhuskers is set to kick off at 8 p.m.
Below is a full look at each ticket for Ohio State's seven home games this season. Themes for each game and weekend can be found at the bottom of each ticket. As such, the 1916 tribute game commemorating Harley's reign and the program's first conference championship is against Nebraska.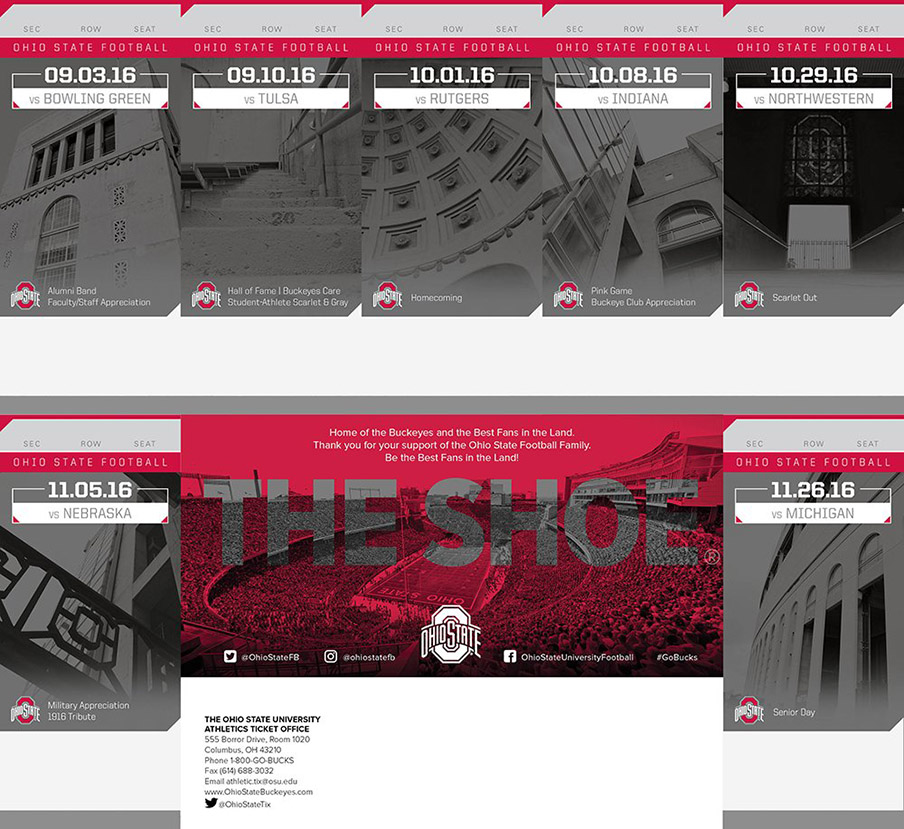 The tickets for each game features a different black and white photo from The Shoe to pay homage to one of the most iconic and recognizable stadiums in all of college football.
The tickets were mailed this week and are now finding their way into the hands of season ticket holders. As you can see, Indiana is the Pink Game for Breast Cancer Awareness and Northwestern is a Scarlet Out.
Here is a full photo of the uniforms Ohio State is slated to wear against the Cornhuskers.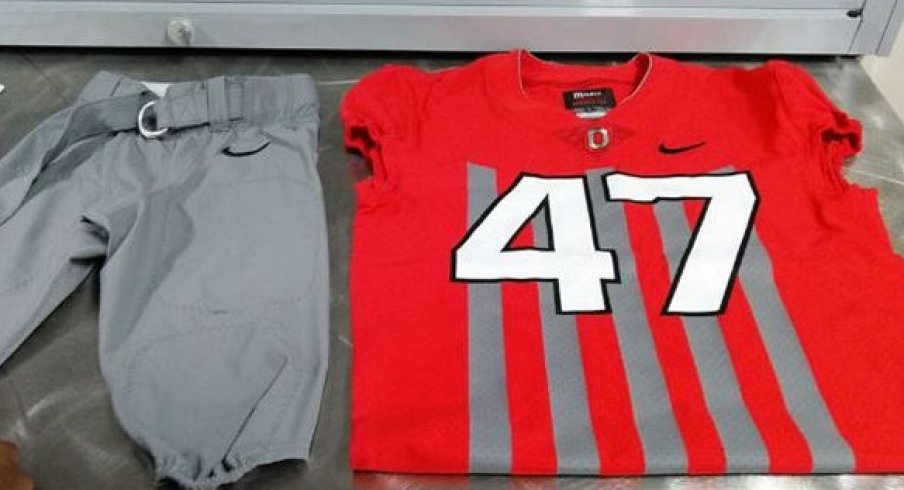 Last season, the Buckeyes wore all black uniforms for their 38-10 home victory against Penn State Oct. 17. Here is a more detailed look at the other alternate uniforms Ohio State has worn in past seasons.
*Andrew Lind contributed to this report