Brock Jensen quarterbacked the North Dakota State Bison to three consecutive FCS championships from 2011-2013. He went undrafted in 2014, but was signed by the Miami Dolphins - who released him in July of that year.
He now plays for the Ottawa Redblacks of the CFL. Why is this important?
Wonder if Lindy's Sports knows that isn't Carson Wentz!?!?!?
@971thefan @darrenrovell @nflnetwork pic.twitter.com/gmuZz5yR9X

— Derrek Downard (@DDouble_03) April 17, 2016
No, it isn't. This is Carson Wentz: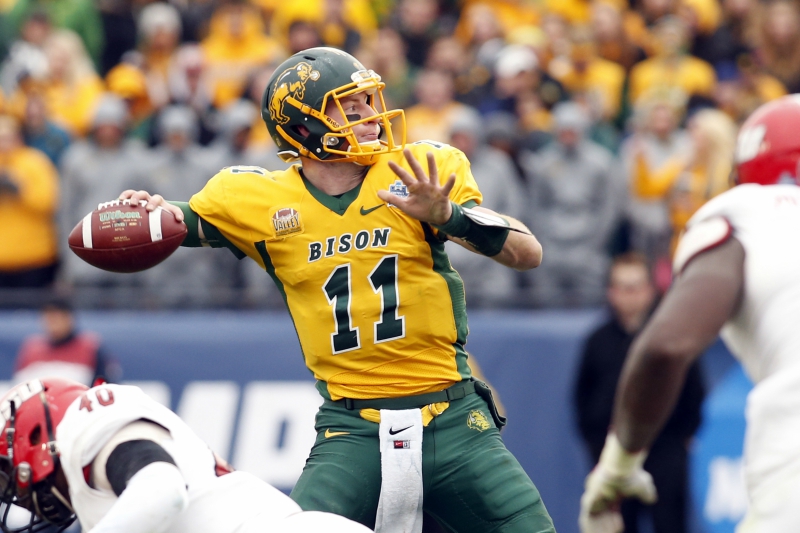 He's, like, an entirely different guy who wore a different number at North Dakota State. He'll also be drafted in the first few picks, versus not at all.
Lindy's: You can miss a comma or a minor typo somewhere in your 6th round draft preview section. You cannot mess up the cover.