Earlier this summer, we broke the news that Ohio State will wear black uniforms against Penn State on Oct. 17. That's 100% happening, but beyond that, we haven't received much in the way of details on what form the uniforms will take.
That changed tonight, when Darron Lee's mother, Candice, tweeted that the team will wear black jerseys with black pants and red scarlet shoes:
@ChadLinthicum @11W @iAmBruce17 a little bird told me black on black...red cleats

— candice (@candicenbc4) September 28, 2015
Through our own sources, we've also been hearing the Buckeyes will wear black helmets, which—hey, these uniforms are shaping up a lot like the photo of black uniforms an ESPN crew captured on a visit to Urban Meyer's office in 2014.
ENHANCE!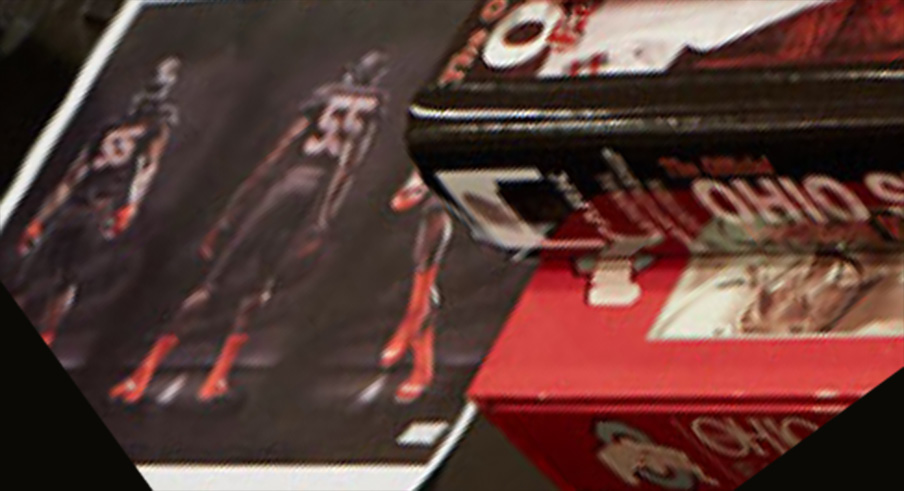 Hmmm.
Expect further details to emerge this week. The black jerseys should be on retailers' shelves by Monday at the latest, possibly earlier.