For Gene Smith, when it comes to Ohio State quarterback Braxton Miller's status as a college athlete, it's pretty simple.
"He's not going anywhere," Smith told Eleven Warriors Thursday.
Really? You don't think so? Not even with the constant rumors that he would leave his home state and school to go elsewhere where he'd be assured a starting spot?
"No. He's not going anywhere," Smith said. "Where's the rumors? He's never said that."
Miller hasn't spoken to the media since Aug. 18 — the same day he suffered his torn labrum in his throwing shoulder while throwing a routine pass in practice. He's a pretty private guy to begin with, as reiterated by his high school coach, Wayne's Jay Minton, Tuesday in an interview with Eleven Warriors.
"I have no reason to believe that he is leaving," Minton said. "Why would he? I know his heart's there."
Smith, Ohio State's University Vice President and Director of Athletics, defiantly agrees.
"If you pay attention to him, he's not going anywhere. He loves it here first and foremost. He has a child. He's from here. He's in a good position," Smith said. "We have his medical records. Keep in mind, he's had challenges physically over the years. So he knows that this is a place where we're going to help him, we're going to take care of him."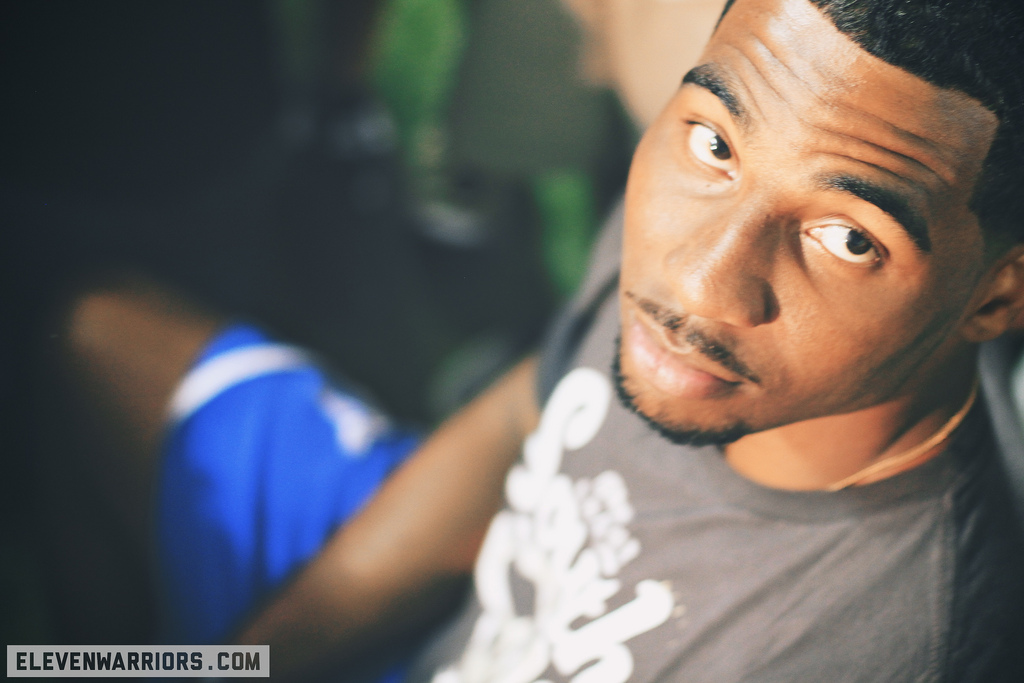 Miller's laundry list of ailments dates all the way back to 2011, when he sprained his ankle at Nebraska his freshman season. The next season, Miller hit his head and hyperextended his knee on different occasions at Michigan State, but finished the game. He also hurt his neck against Purdue that year when he was slammed to the turf, leaving Kenny Guiton to lead Ohio State to a comeback win over the Boilermakers.
The quarterback then sprained his knee against San Diego State early in 2013, partially tore his labrum the following January in the Orange Bowl and then hurt it again last fall. Injuries are part of the game, but Miller's style of play allows for their probability to be higher than others.
Each time, though, Ohio State's taken care of him — just like Smith noted.
"He's smarter than what people realize, so I think he thinks about those things," Smith said.
Miller is a high profile player, one that can sway the competitiveness of a program quickly if he ever did decide to go elsewhere, which is why Smith said he spoke with him long ago to gauge where his head sat.
"My conversation with him was well before spring ball. He's working out in the weight room and we got into a conversation and I just asked him, I said, 'You good? All these rumors out there, you good? You need some help if you want to transfer?'" Smith said. "He said, 'Mr. Smith, I'm not going anywhere. I love it here.'"
Urban Meyer's been saying all spring he expects Miller to be on roster this fall. Miller's teammates and high school coach all believe the same thing, as does one of the most powerful men at Ohio State.
Seems pretty simple, doesn't it?
"If he was (going to leave) it would have happened," Smith said. "That's what, when I keep seeing that out there, I'm like, 'What are they doing? Why wouldn't they be objective with what reality is?'"