Ohio State fans may remember I used to upload Ohio State games to YouTube in a format I called a "Drive-Thru". These would recap Ohio State wins in about 10 minutes for a YouTube video. Along the way, I lost the time and energy to do these as I focused on other things.
I'm pleased to announce they will be returning as a semi-regular feature at Eleven Warriors. The first Drive-Thru is Louisville's visit to Ohio State in 1991. Younger fans may not remember how Louisville, now in the ACC to fill Maryland's vacant slot, was on its death bed as a program. Howard Schnellenberger, the man who created the Miami dynasty in the 1980s, also gets credit for saving a program from being abandoned altogether. The Cardinals program is thriving twenty years after he took the Louisville job.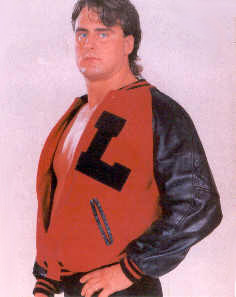 The season after Schnellenberger achieved one of his greatest victories by thrashing Alabama in the 1991 Fiesta Bowl, the Cardinals visited Ohio Stadium for the first of a two-game series. Louisville was always going to struggle in 1991. It lost Browning Nagle and Ted Washington to the NFL. However, a difficult situation became almost impossible when starting quarterback Jeff Brohm was injured in the season-opening loss to Tennessee. Schnellenberger announced his replacement would be Erik Watts, a redshirt senior who spent time at tight end in his unproductive career. Pro wrestling fans may remember that Watts later broke into the professional wrestling business as one of the worst cases of nepotism in the decade.
All else equal, Ohio State should win this one easy. That's the way it started. Watts was sacked twice in Louisville's opening possession before Ohio State sacked the punter on a punt rush. It jumped to a quick 7-0 lead thereafter.
However, John Cooper's first few teams at Ohio State were anything but great. Ohio State routinely shot itself in the foot to the point of 15 penalties for 118 yards. Louisville also had success using defensive coordinator Bill Young's aggression against him. Screens and swing passes were a staple of Louisville's offense this game. They picked up large chunks of yards when the standard drop-back sets were being defeated by an Ohio State pass rush that featured Alonzo Spellman, Steve Tovar, and Judah Herman.
What was going to be a 17-0 4th quarter lead became a 16-2 score when a PAT was blocked and returned for two points. Louisville's offense came alive in a furious fourth quarter rally. With less than a minute left down six in Ohio State's red zone, a fourth-down pass from Watts fell to the turf and allowed Ohio State to kneel to a 23-15 win.
As an aside, I have watched a fair bit of Ohio State football games in my life and can say with some conviction that, of all the games I have seen, Erik Watts is the worst quarterback to whom Ohio State conceded over 300 passing yards. Watts finished 22/43 for 303 yards, two touchdowns, and three interceptions.