John Cooper was 2-10-1 against Michigan.
That's not a novel or exciting statistic, but any discussion of John Cooper must start there. 2-10-1 came to define his time in Columbus, and it was the biggest reason for his firing. It's why he's Michigan's favorite Ohio State coach. 
From the start, the theme was pressure. "I feel pressure, but not pressure that people put on me," Cooper said. "I put pressure on myself. I have a strong desire to give these people what they want. There`s no doubt that we will win."
By the time Cooper was fired in 2001, he had an extended rap sheet. He was an outsider, somebody who didn't get Ohio State. He was successful but not when it counted; his teams were great until they weren't.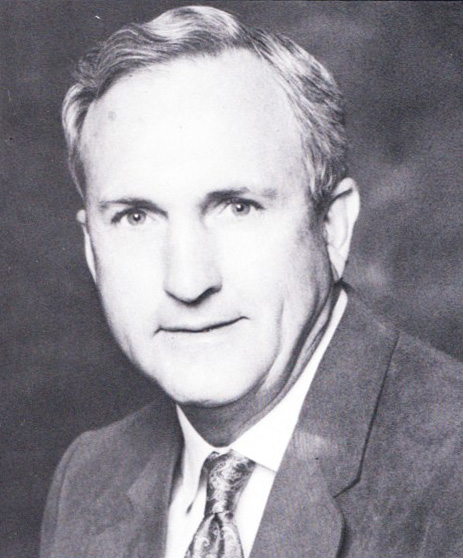 Cooper's reputation has gone through rehabilitation since then. Cooper was a much better coach than he was given credit for and a fantastic talent developer. With his induction to the Buckeye Hall of Fame, he has begun to receive a proper appreciation.
2-10-1 is something Buckeye fans just can't forget, no matter how good they are towards Cooper. It's not because of the record; it's because of the malaise.
It might have been Cooper's hands-on management, which bothered his assistants. It was certainly a lack of discipline, with arrests and academics ruining the Buckeyes' reputation. When Jim Tressel was hired, many questioned Ohio State's place among the national elite.
2-10-1 is seared into the brains of Buckeye fans everywhere. What fans may not realize is that 2-10-1 is where Michigan stands right now.
---
Ohio State and Michigan have played 13 times this century. Since 2001, Michigan's record in the game reads two wins, ten losses, and one vacated loss: 2-10-1. Michigan is in a slump every bit as dire as Ohio State was in 2000, and the malaise that plagued John Cooper is starting to affect That Team Up North even more.
There are some odd coincidences between the end of Cooper's time and Brady Hoke's run in Ann Arbor. The 1998 OSU team went to the Sugar Bowl and won; the 2011 Michigan team went to the Sugar Bowl and won. Cooper went 14-10 in the two seasons following that; Hoke is 15-11 in the same time frame. But unlike Cooper, Brady Hoke isn't the source of the malaise; that comes from Michigan's athletic director.
Michigan AD Dave Brandon is not very popular right now. All the things that made him an exciting hire when he left Domino's Pizza in 2010 are working against him. His corporate expertise, first seen as innovative, is now seen as a drain on the stadium atmosphere by alumni. His objectivity as a non-sports fan has left him looking out-of-touch.
To fix Michigan's attendance problems, Brandon announced plans for a wicked sweet fireworks show that would deliver the spectacle necessary to draw fans back in. The problem: when Brandon presented his proposal to the Board of Regents, they set it on fire.
Regent Laurence Deitch was the first to speak out against the fireworks displays. He said that the plan's risks outweigh its rewards and the gimmick would be inconsistent with the university's tradition.

"I am a fan. I have religiously attended Michigan football games for 50 years. I can honestly tell you that I have not been wanting due to that lack of fireworks," Deitch said.

"What I, as a fan, want, is tough, exciting, winning football. That's it...Somehow this doesn't feel right to me."
Another board member:
"We are not Comerica Park or a Super Bowl or Disney World or a circus. Enough is enough. It should be an experience – a place that resists the excesses of our culture. The fact that it's not (a pro sports spectacle) is what I love about our culture. The fireworks should be on the field, not above it."
As you can probably guess from the criticism, this isn't just about fireworks. Michigan's Board of Trustees almost always meets off the record, with unanimous votes and no public discussion. That they're willing to be this critical of Dave Brandon shows what they think about him and the football program. To understand how bad things have gotten, compare Brandon to Ohio State athletic director Gene Smith. 
Three years ago, Smith and Brandon were in opposing positions. Brandon was fresh to the job and well-regarded, while Gene Smith was mired in the unending Tatgate saga. Smith's shambolic press conference with Jim Tressel and Gordon Gee to announce Tressel's suspension went horribly, and when OSU received a bowl ban he assured Urban Meyer was not coming, there were loud cries for his head.
Ohio State, a decade removed from the Cooper malaise, stuck with Gene Smith. Now the consensus is that Smith has done a serviceable job at worst as athletic director.
Michigan, which was flying high on the promise of its new CEO, squandered years and decades of goodwill until we arrived at this point. The malaise didn't start with Brandon – blame Lloyd Carr, Rich Rodriguez, and former AD Bill Martin – but it has never been worse.
People tend to assign symbolic value to the leaders of an organization. At present, Brandon represents Michigan's lack of identity. Either he will change his approach to deal with the program's malaise, or Michigan will move on without him.
The national powers always recover. Eventually, Michigan will hire the right administrators. They will build an identity beyond "we don't know what we want to be", and when they do they could eliminate their own malaise. Now, however, they're deep in the mire.
The success of the last 13 years has neutralized mental scarring from the Cooper Era. It remains to be seen when Michigan will recover from the Brandon Era.