In the 2020 recruiting cycle, Ohio State landed eight players from the Buckeye State, the most since it landed 10 in 2016.
Ohio State is going to add another deep group of in-state prospects in 2021.
Five out of Ohio State's nine 2021 commitments so far are from the state of Ohio, led by five-star defensive end Jack Sawyer. He is joined by four-stars Ben Christman, Jayden Ballard, Reid Carrico and three-star Jaylen Johnson. This gives the Buckeyes a good array of talent from all around the state already and in addition to the five current Ohioans, there are at least four more in-state prospects who look like candidates to potentially join them.
Already offered
Corey Kiner is a name that most who follow Ohio State recruiting probably already know, because 2021 running back recruiting has already been talked about a ton. He seems like the perfect back to pair with another running back that the Buckeyes are hoping to land, four-star Donovan Edwards out of West Bloomfield High School in Michigan, especially since Edwards and Kiner have a good relationship after crossing paths numerous times on the recruiting trail.
Kiner is a very powerful runner with great speed and elusiveness. He also possesses the ability to catch the ball out of the backfield and run quality routes. The Buckeyes have already offered Kiner and appear to be one of the top schools in his recruitment.
Mike Hall, similar to Kiner, is another player that has a lot of Buckeye buzz around him. Ohio State offered Hall this past fall before many other big schools got involved. That early offer looks to be paying off for the Buckeyes, as they look to be the early leader for the junior defensive tackle out of Streetsboro High School.
Hall already has a close relationship with Christman, who goes to a high school near the Buckeye target. He is a big priority in the 2021 class for the Buckeyes because of their defensive tackle need. He is already about 280 pounds and can become an even better player once he starts working with Mickey Marotti and Larry Johnson to become stronger and improve his technique.
Ohio State is the leader in Hall's recruitment, but there are plenty of other schools chasing Hall that may challenge Ohio State. He plans to commit on June 13.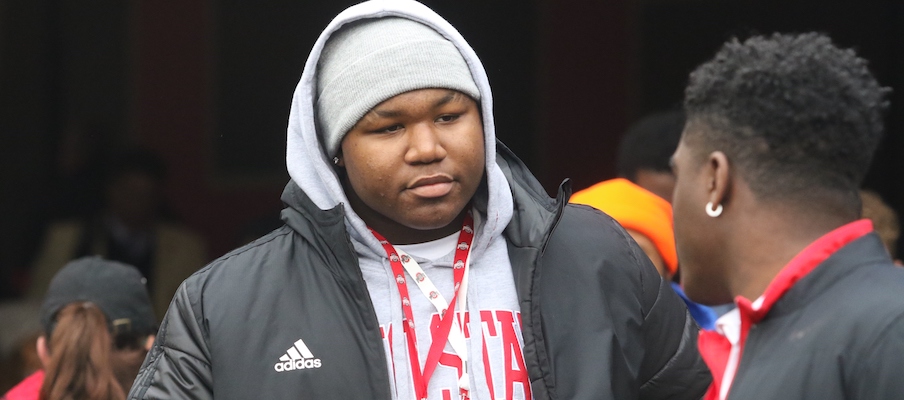 Not offered yet
Andrew Wilson-Lamp is a three-star athlete out of Massillon Washington High School, where he is Ballard's teammate. While Wilson-Lamp has played wide receiver for the majority of his high school career, he is looking to make a transition to cornerback this offseason. At 6-foot-3 and 175 pounds, he looks like the perfect project player for Ohio State because of his size and athleticism, and could pair with one or two of the Buckeyes' top cornerback targets like Jakailin Johnson, Hunter Washington or Jordan Hancock.
Seeing as Ohio State wants to take two or three cornerbacks in the 2021 class, Wilson-Lamp could get an offer to be the third cornerback in that group. That would give him the opportunity to learn the position at Ohio State while the players mentioned above would be stronger candidates for early playing time. The Buckeyes have not offered Wilson-Lamp yet, but if they do, they will shoot to the top of his recruitment.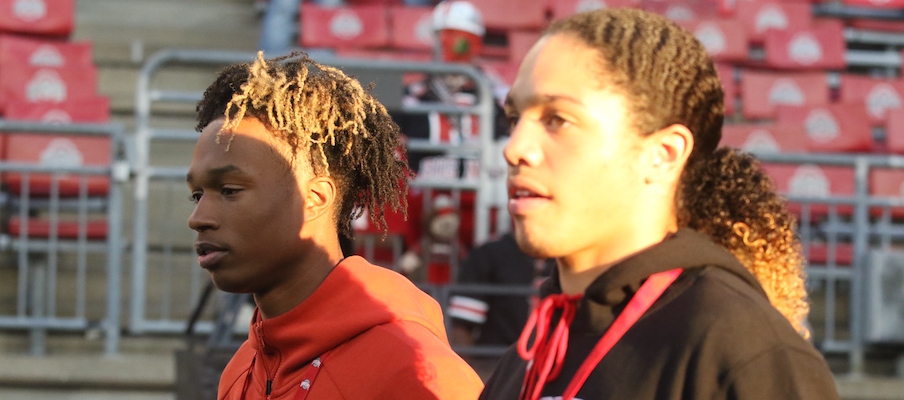 Jack Pugh out of Hilliard Bradley High School is a three-star tight end that just finished his first year of high school football. Pugh spent the majority of his high school career on the basketball court until joining the football team as a junior. Following his first season of high school football, Pugh has picked up offers from the likes of Minnesota, Wisconsin, and Cincinnati. Similar to Wilson-Lamp, Pugh is a player that will need more time to develop in college but would pair well with Ohio State's current tight end commit, Sam Hart.
Ohio State is hoping to take another tight end in the 2021 class and the inexperienced Pugh could be a fit because of his size (6-5, 235) and athleticism. An Ohio State offer would definitely put the Buckeyes near the top in the race for his commitment.
---
As things stand right now, Kiner and Hall look like the most likely in-state additions to the Buckeyes' 2021 class since they have already been offered and both fit great needs for a class that will only have about 21-24 signees. Wilson-Lamp and Pugh are also players that could very well end up at Ohio State because of the positions the Buckeyes are targeting most heavily for 2021. Wilson-Lamp will need to camp at Ohio State this summer to earn a Buckeye offer, which could very well happen. As for Pugh, he could get an Ohio State to offer sooner, depending on who else tries to get involved in the fast-rising junior's recruitment.