Ohio State's Big Dance debut is just days away, and the Buckeyes might find they have some daunting dance partners waiting in the wings.
A No. 7 seed entering NCAA Tournament play, Ohio State is only guaranteed a first-round matchup with No. 10 seed Loyola. Given the Ramblers recent track record in postseason play, that game is no gimme for the scarlet and gray, but a Buckeye win in the 12:15 p.m. Friday matchup in Pittsburgh would mean a date with the winner of No. 2 seed Villanova and No. 15 seed Delaware.
If you're jonesing to find out more about all of those potential matchups, and more specifically the stars that will be involved in each, you're in luck. We've compiled a look at eight of the top players Ohio State might go head-to-head with this weekend, including three players from both Loyola and Villanova as well as a pair of performers from Delaware, which could be a long shot to meet the Buckeyes in a tournament matchup but has some players to watch nonetheless.
No. 10 Loyola
G Lucas Williamson
14 PPG, 45.1 FG%, 5 RPG, 3 APG
A two-way guard and five-year veteran in the Rambler program, Williamson was third in MVC Player of the Year voting this year and walked away with the conference's defensive MVP honor for the second straight season, becoming just the sixth player ever to win it twice. The 6-foot-4 guard leads Loyola with an average of 14 points on 45.1 percent shooting, and also pulls down five boards and dishes three assists per game to boot.
With 149 appearances and 115 starts under his belt for Loyola, Williamson has played in more college basketball games than all but two Buckeyes (Jamari Wheeler and Cedric Russell) and has started more games than any player on the Ohio State roster. Williamson could make things difficult for Malaki Branham on the offensive end, and he's no slouch in the scoring department either, with six 20-point games under his belt this year alone.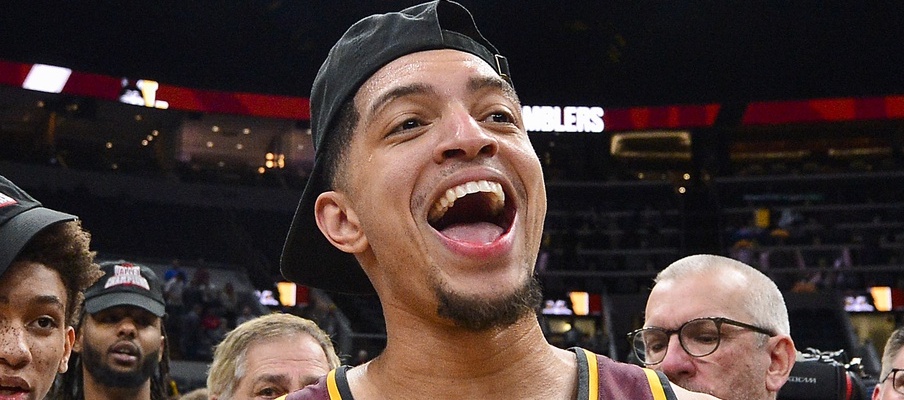 G Braden Norris
10.3 PPG, 43.5 3FG%, 3.9 APG
Hilliard, Ohio's own Braden Norris was a third-team All-MVC selection for his efforts in the regular season, and the redshirt junior guard is the Ramblers' second-leading scorer with an average of 10.3 points per game on 44.3 percent shooting. Norris, who transferred from Oakland to Loyola after his freshman season in 2018-19, is also the team's most accurate 3-point shooter, hitting 43.5 percent of his long-range attempts.
At 6 feet tall, Norris is also Loyola's top facilitator on offense, leading the Ramblers with an average of 3.9 assists per game in 31 appearances this season. Norris knocked down four 3-pointers in a 19-point effort to send Loyola to the MVC Tournament championship game, and he'll be an asset for the Ramblers against his hometown school on Friday.
F Aher Uguak
A sixth-year college basketball veteran, Uguak is another Rambler that landed on the MVC all-defensive team this season. His 6-foot-7, 225-pound frame allows him to create problems for opposing forwards. In his fifth season with the Ramblers, Uguak is averaging a career-high 9.1 points and 4.5 rebounds per game, hitting 51 percent of his shots and nearly 34 percent of his 3-pointers. Uguak came up big for Loyola in the MVC Tournament championship game, scoring 16 points and pulling down 10 boards in a win over Drake, and he'll try to carry that momentum into Friday's meeting with the Buckeyes.
No. 2 Villanova
G Collin Gillespie
15.9 PPG, 42.2 3FG%, 3.8 RPG, 3.3 APG
The two-time reigning Big East Player of the Year may very well be the Buckeyes' issue to deal with at the end of the weekend, as Collin Gillespie and company need only get past No. 15 seed Delaware to advance to the second round. Gillespie, the only unanimous first-team All-Big East selection this season, is averaging a career-high 15.9 points, 3.8 rebounds and 3.3 assists during his fifth year with the Wildcats.
Gillespie shoots 44.3 percent from the floor, 42.2 percent from the 3-point line and 89.4 percent from the free-throw line, and the Pennsylvania native is fresh off a conference title game performance in which he put up 17 points, seven boards and five assists. Gillespie is the top player in the Big East, and might be the best individual player Ohio State has a chance to face this weekend.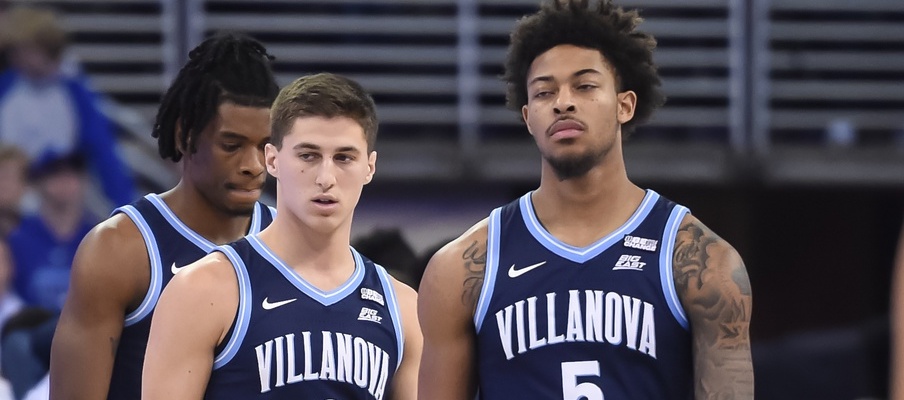 G Justin Moore
The other members of the Wildcats' starting backcourt is not to be overlooked either, as Moore averages 15 points a game as the second-leading scorer for Villanova behind only Gillespie. The 6-foot-4 guard is shooting just 39 percent from the floor in his third year with the Wildcats, but has hit almost 35 percent of his 3-point shots and scored at least 12 points in nine of the final 10 games prior to NCAA Tournament play. Moore was named second-team All-Big East for his performance this season, and scored 16 points as the Wildcats won the conference tournament title over Creighton this past weekend.
F Jermaine Samuels
10.4 PPG, 44.9 FG%, 6.2 RPG
Another longtime Wildcat, Samuels has started 31 games for Villanova in his fifth year with the program, averaging double-digit points for the third straight season as he's putting up 10.4 per game on nearly 45 percent shooting for Jay Wright and company. The 6-foot-7, 230-pound forward, who was on Villanova's national championship-winning 2017-18 roster, is both the Wildcats' third-leading scorer and second-leading rebounder, averaging 6.2 per game in the latter category.
Samuels put up 21 and 12 against Connecticut to help send Villanova to the Big East Tournament championship game, and he'll be instrumental if the Wildcats hope to make another deep postseason run.
No. 15 Delaware
G Jameer Nelson Jr.
13.7 PPG, 45.4 FG%, 5 RPG, 2.2 APG
As Ohio State can attest, No. 15 seeds have had plenty of success knocking off No. 2 seeds in the NCAA Tournament in recent years. If Delaware is to pull off that feat, though, it's safe to say junior guard Jameer Nelson Jr. (son of former 14-year NBA veteran Jameer Nelson) will play a big role, as the 6-foot-1 George Washington transfer leads the Blue Hens with an average of 13.7 points per game on 45.4 percent shooting. Nelson averaged 15 a game over the final 13 contests prior to Selection Sunday, and scored at least 10 points in all but one of those games.
With five 20-point games and a 30-point effort to his credit this season, Nelson can score in a hurry, and will likely be asked to carry a heavy load for the Hens in tournament play.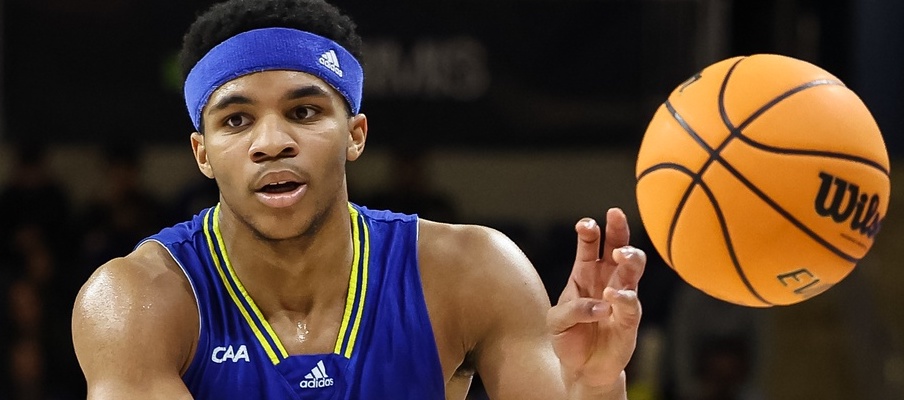 G Ryan Allen
11.8 PPG, 2.1 RPG, 1.9 APG
A fifth-year scoring guard for the Hens, Allen has split time as a starter and coming off the bench for Delaware this season, but that hasn't stopped him from being the team's second-leading scorer with an average of 11.8 points per game in 29.8 minutes. Allen had previously averaged no fewer than 12 points per game in any of his four prior seasons for Delaware, but he has still been highly impactful in helping earn his team its first NCAA Tournament berth in eight years.