Harrison Hookfin hasn't stopped smiling.
Not since he got a morning text from Ohio State video coordinator Kyle Davis in January that the basketball team he grew up rooting for might be interested in adding him as a walk-on. Not since Chris Holtmann told him in late January, after passing a physical and participating in four practices, that he wanted to officially welcome him to the team. Not since he made his collegiate debut late in the Buckeyes' 90-70 win against Iowa on Feb. 26.
And definitely not since he experienced the thrill of an NCAA tournament win.
"It does not seem real," Hookfin told Eleven Warriors a day after the Buckeyes upset Iowa State in the first round of the NCAA tournament. "Maybe it will hit me over the summer, but right now, it's just everything's numb."
Two years ago, Hookfin knew he'd be a Buckeye. He just had no idea – or reason to believe – he'd end up on their roster.
As a junior at Lebanon High School, he averaged 0.9 points per game. He ended the academic year standing 6-foot-1. That summer, he experienced an unexpected growth spurt that shot him up to 6-foot-5, and his game ascended with his body. Hookfin led his team with 14.4 points and 7.3 points per game as a senior.
Maybe he could have played basketball at a Division II or Division III program, but long before adding four inches, he knew where he'd attend college. He applied to one university: Ohio State.
"My entire life, I only wanted to go to Ohio State," Hookfin said. "That's all I cared about is coming here."
That aspect of his story – minus the random growth spurt – mirrors the path of former walk-on extraordinaire Joey Lane, who turned down interest from lower-level schools to live out his dream as a Buckeye.
"I have so much family here. I have such history here. I've grown up an Ohio State fan for as long as I can remember. So, you know, it's just a dream come true."– Harrison Hookfin
But unlike Lane, who spent all four collegiate years on the team, Hookfin didn't immediately have a spot. In the months prior to enrolling, his high school coach "found a way" to contact Ohio State's basketball program, but he began classes without any promise of – or even really any path to – a spot on the roster. That didn't deter Hookfin, though.
"My entire life, I always tried to stay positive," Hookfin said. "So I'm always thinking that, 'OK, it's going to happen today. If it doesn't happen today, it's going to happen.'"
In January, after "months and months and months and months of emails and going back and forth," he got the notification from Davis that he had a physical exam later that day. After Kyle Young suffered a stress fracture in his leg, the Buckeyes simply needed bodies, so they targeted Hookfin, who offered some size.
Two months later, he was in Tulsa decked out in scarlet and gray as he represented Ohio State as one of two walk-ons – along with Danny Hummer – in March Madness.
"It's pretty cool that he just got to hop on board and go to the NCAA tournament," Joey Lane told Eleven Warriors. "He got to go to the NCAA tournament within two months of being there. It took me 2 1/2 years."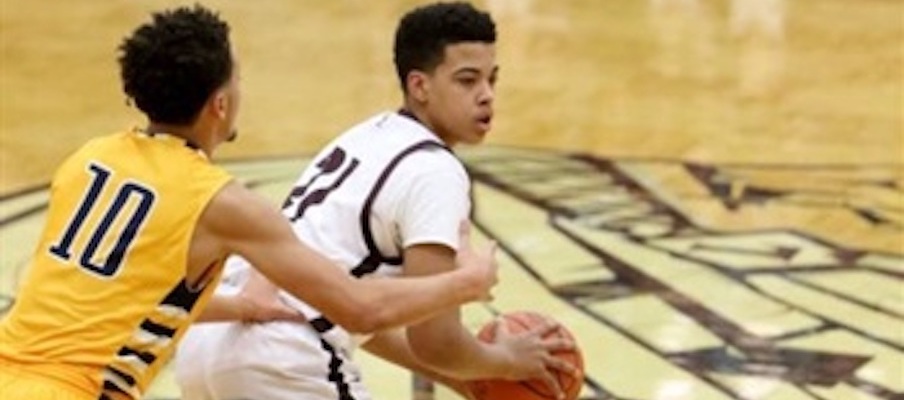 With Lane's eligibility running out after the 2018-19 season, Ohio State lost a former walk-on who spent the past three years on scholarship after Thad Matta awarded it to him following his sophomore year. Holtmann honored Lane's scholarship, and Lane repaid him by devoting the past two years to the basketball program and becoming a team captain as a senior.
Lane's "Towel Gang" became a well-known brand among college basketball fans in Columbus. The loudest moments during some games came when he entered with time soon expiring and hit a 3-pointer. During senior day festivities, he received a larger cheer from the Schottenstein Center crowd than former No. 1 NBA draft pick Greg Oden, who had returned to school to finish his degree.
Watching Lane begin his career as an out-of-state walk-on and turn into a scholarship player and an Ohio State basketball cult hero awed Hookfin, who doesn't want anyone using his name in the same sentence as Lane's.
"Don't ever compare me to the GOAT, Joey Lane," Hookfin said. "Don't ever do that."
Too high of a bar, in the rising sophomore's opinion.
"I'm just trying to be myself, you know," Hookfin said. "I'm just going to take the experience. Joey, what he's done for this university is something I don't think any people can match. I'm going to try to make the most of it, and that's about it."
Don't doubt Hookfin, though, even if he dismisses all comparisons.
He has the traits that both make walk-ons successful and popular to fans. An undying passion for Ohio State University and its basketball program. A love for the sport. An outgoing personality. A complete acceptance for a lack of playing time. An uncommon name that makes him stand out (everything matters in the cutthroat game of walk-ons).
Hookfin caught Lane's attention, too.
"He's a great guy," Lane said. "He can definitely play. He's going to be a great walk-on because he's a great practice player and he cares a lot about the team. He's a smart guy."
Who knows if Hookfin will ever end up on scholarship like Lane. Odds are that he won't. Most walk-ons remain walk-ons.
But just listen to him.
"Only God knows what I'll get out of it," Hookfin said. "All I know is that I'm going to come in every single day trying to get better. Compete to make myself better, make this team better, then make this university better. That's all I'm doing here."
Those are some of the most walk-on-sounding sentences any walk-on has ever uttered.
Hookfin has no disillusions about how he'll impact the team in the next three years. After a lucky growth spurt and Ohio State happening to need someone during his freshman year led to him earning a roster spot, he's just happy to have a locker.
"I have so much family here," Hookfin said. "I have such history here. I've grown up an Ohio State fan for as long as I can remember. So, you know, it's just a dream come true."