Clark Kellogg won't be stepping foot on the court at St. John Arena Friday night. Nor will Herb Williams, Jim Smith or any other members of Ohio State's 1980 basketball team.
But this year's Buckeyes will don throwback jerseys to honor the group when they take on Cleveland State on Friday in the first game at St. John Arena since 2010, when fall graduation forced them out of the Schottenstein Center. The game, which will tip off at 8 p.m., is already sold out. 
| Who | Where | When | TV |
| --- | --- | --- | --- |
| Cleveland State (2-3) | St. John Arena | 8 p.m. | FS1 |
A raucous atmosphere is expected in the historic venue that holds 13,276 people. St. John Arena housed Ohio State basketball from 1956 to 1998, when the Schottenstein Center opened. In recent years, though, fans have clamored for the team to return to St. John Arena, an old-school building that has been home to men's and women's volleyball, wrestling, fencing and men's and women's gymnastics teams in recent years.
"It's a big game, just as far as just St. John, and our next game is the biggest game of the year," said Kaleb Wesson, whose father played at the arena. "That's how you have to approach it. I feel like that, and my dad played there, so there's a lot of family history. There's going to be a lot of family there. It's going to be fun."
The Vikings aren't expected to pose too much of a challenge, but Chris Holtmann, who has had fans pester him to play at St. John Arena since taking the job last season, hopes to avoid an on-court lull in lieu of the fanfare.
"We need to have the right mindset," Holtmann said after Ohio State's win against Samford on Tuesday. "We need to be about playing to win. But it's obviously a place that is beloved. St. John Arena is a fantastic environment, from what I understand. So, I know we're all excited about it, but as coaches, we've got to dig in and make sure our guys have the right approach come Friday night."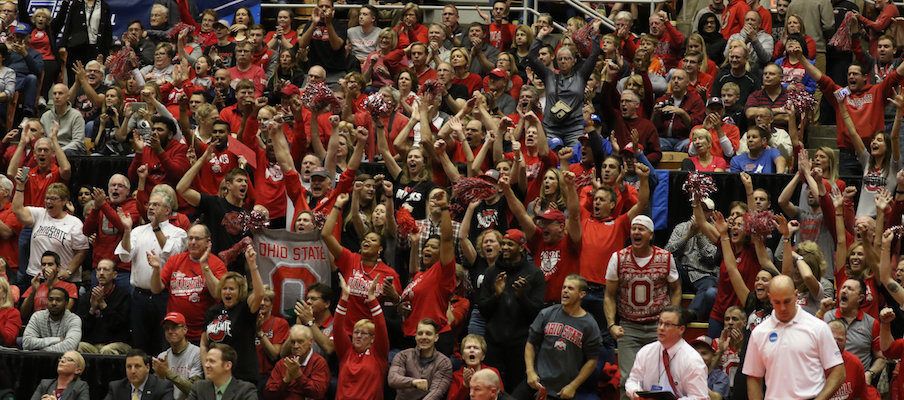 Opponent Preview

Though Cleveland State has only played five games this season – with two wins and three losses – it has two common opponents with Ohio State. The Vikings beat South Carolina State by 15 points, then lost to Samford by 13. Ohio State beat both teams, rolling past South Carolina State, then struggling against Samford, but eventually pulling out an 18-point win.
Cleveland State doesn't do much that should scare the Buckeyes, but it has held opponents to 41.8 percent shooting from the field and 33.6 percent from beyond the arc. Teams have hurt the Vikings inside, though, so expect a healthy dose of Kaleb Wesson, which opponents have seen in the past few games. 
The Vikings average a minus-4.2 rebounding margin per game and have allowed 13.6 offensive rebounds per game. The boards haven't been an area of strength for Ohio State, but against a subpar mid-major opponent, the Buckeyes should hold an advantage. 
Only two players average double-digit points per game. Tyree Appleby, a 6-foot-1, 165-pound guard, leads the team with 13.8 points per game, but he has hit just 39.2 percent of his shots. Expect him to frequently fire from deep, since he averages more than five 3-point attempts per contest. He also has a team-best 18 assists in five games.
Stefan Kenic, a 6-foot-9, 230-pound forward, is Cleveland State's most productive post player, averaging 10.4 points and five rebounds per game. He stretches defenses out and has made 8-of-17 3-pointers. Jaalam Hill, a 6-foot-7, 225-pound post player, and 3-point specialist Rashad Williams will be players to watch off the bench. Both reserves average nine points per game.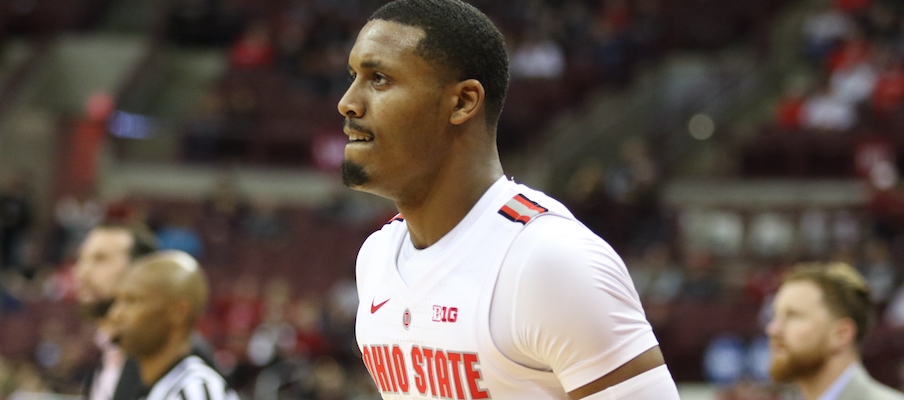 Ohio State Preview

For the first time this season, the Buckeyes trailed at halftime on Tuesday. Samford held a 32-29 lead, and the Buckeyes couldn't seem to figure out how best to attack the Bulldogs' slow-paced, deliberate offense and press zone defense.
Cleveland State isn't expected to pose nearly the threat of Samford, which entered the game undefeated. Ohio State has a major athleticism advantage, which should allow the team to get out on the break and liven the St. John Arena crowd. The Vikings have struggled turning the ball over, similarly to the Buckeyes, and they'll have to battle a sold-out crowd to maintain composure.
Duane Washington Jr. and Luther Muhammad, Ohio State's freshmen guards, should delight from playing in front of the St. John Arena crowd. Both average at least nine points per game. Muhammad, arguably the best perimeter defender on the team, will pester Appleby and make it difficult for him to find open looks.
Wesson has drawn double-digit fouls each of the past two games, and it wouldn't be surprising to see him do that again on Friday. He understands how to bully post defenders, then stretch them out. 
How It Plays Out

Basketball won't be the main attraction Friday night. The venue will be enough to keep the fans in the game.
Ohio State, the 28th-ranked team according to KenPom, should roll over the No. 312-ranked Vikings. Even though the on-court product might not be beautiful, the atmosphere and noise level should rival that of games between the Buckeyes and highly ranked teams at the Schottenstein Center. It's unknown when Ohio State will return to St. John Arena, and it took nearly a decade to get back to the historical venue this time, so it should be an intriguing scene.
---
Prediction: Ohio State 84, Cleveland State 53